Daughter of infamous comedian and former model...Elle King is an American...engaged twelve days after meeting...secretly married while on a sailing trip...husband arrested for...divorced but reconciled in 2018...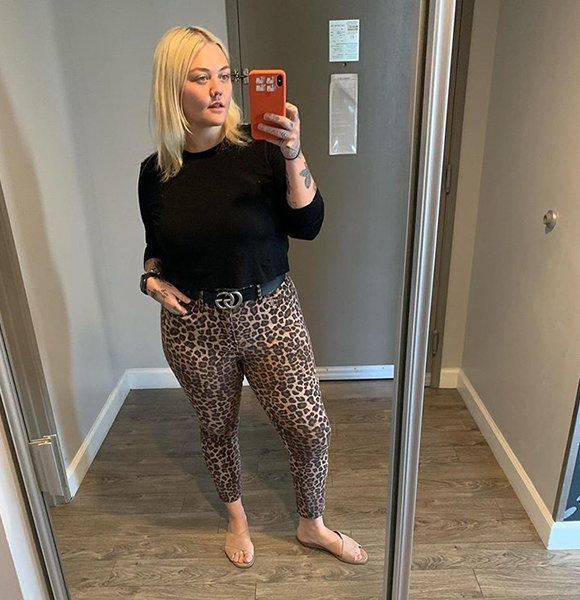 Elle King is the daughter of infamous comedian Rob Schneider, and former model London King. Coming from a family of A-listers in the showbiz, Elle has not let her family background shadow her own identity.
She is famous as an American singer and songwriter.
She makes music in country, soul, rock, and blues genre. Ever since she released her debut, The Elle King EP on RCA in 2012, the singer has put out one hit after another.
Her song "Different for Girls" was nominated for Billboard Music Awards, CMT Music Awards, and even Grammy Awards. She won the Vocal Event of the Year at the CMA Awards with the song in 2016.
With her immense success, the singer has been on tour across the country for the better part of 2019. She will be ending her tour at the INTRUST Bank Arena in Wichita, Kansas on the 26th of October 2019.
Married & Divorced: Who was Husband?
Elle King is the manifestation of the crazy side of Hollywood. Her personal life is a rollercoaster of events.
She was in a relationship with Andrew Ferguson. The pair met in early 2016 in a hotel lobby in London. Moving things quickly, they got engaged just twelve days later on a sailing trip around the San Francisco Bay.
Just after a month of being engaged, they married on the 14th of February 2016 via a secret wedding ceremony.
Details Of Her Marriage:- Elle King's Married Life And Divorce With Boyfriend-Turned-Husband Came Out Of Nowhere! Dating Details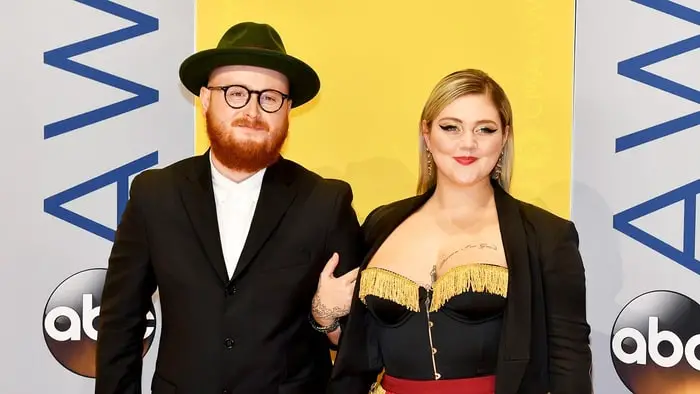 Elle King with her husband, Andrew Ferguson (Photo: usmagazine.com)
The couple had planned to have a public wedding on the 15th of April 2017.
However, the wedding did not take place as planned; Elle skipped it to tour with the Eagles of Death Metal. And just then, Andrew was arrested by the police on the 23rd of April 2017. He was charged with domestic violence for allegedly strangulating Elle and threatening to kill her.
More On The Crime:- Andrew Ferguson Arrested Before Split Wife Elle King
After the fiasco took place, Elle revealed the split with her husband on her Instagram handle. However, she later dropped the charges. In January of 2018, the couple reunited for a brief period.
Engaged With Boyfriend
Moving on from her toxic relationship, Elle started dating a new boyfriend from April of 2018. However, she kept her new affair under the wraps and only revealed the first initial of her man's moniker, Jim.
Despite the secrecy, her relationship has moved to the next level.
An engagement ring on Elle King's hand in 2019 (Photo: Elle King's Instagram)
On her 30th birthday, the singer shared a picture on her Instagram of an engagement ring on her finger. And, if it wasn't clear enough, the singer disclosed that she said "yes."
By the pace of things from their dating date, Elle's wedding date might not be too far away.
Elle King's Bio
Born as Tanner Elle Schneider on the 3rd of July 1989, Elle King is the daughter of celebrity couple, Rob Schneider and former model, London King. Her parents split when she was at a young age. So, she lived with her mom and step-dad, Justin Tesa in Los Angeles, California.
Although her father is relatively more known than her mother, Elle took up her mother's last name because she grew up with her. The singer reconnected with her biological father only around late 2018.
Previously, he was a workaholic, which had led their family being torn apart. However, now, Elle and her dad have set apart their differences and come together with a new father-daughter relationship.
And, the reason behind the reconciliation was Elle's half-sisters, Miranda, and Madeline. She reconnected with her father so that her half-sisters would have good memories of her from their childhood.