Ellie Brown and boyfriend were seen together in...resumed dating even after the end of the show in...step up their relation by getting married...her net worth may not be a considerable one but in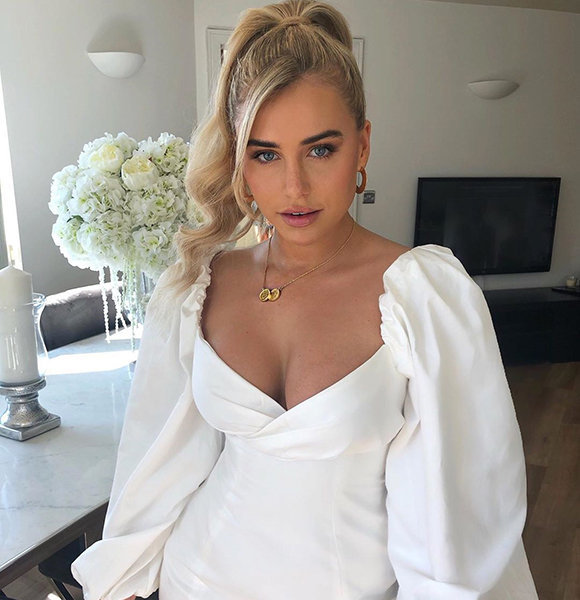 Reality star Ellie Brown has become the eye candy of viewers around the globe since her participation in the show Love Island. But her start of life in showbiz didn't start so pleasant, and not everything went so smoothly as expected either.
So, let's take a look at her past love affairs and the relationships that followed after her step towards the realm of reality television.
Dating History, Hungry For Fame
Prior to the fame that Ellie attained from her show Love Island, she was in a relationship with a man named Jay Mihcioglu, a recruitment boss. But upon receiving the contract to appear in the reality show, she dumped him in haste for fame, leaving him speechless and heartbroken.
However, her primary and most talked-about relationship started to spark through her appearance in the fourth season of Love Island. As the name suggests, her showmance started showing up on the screen with contestants such as Wes Nelson and Alex George.
But above all, her love spark with another contestant Charlie Brake was well known among viewers generated significant attention in the media. But their blazing romance lasted for just ten days due to her disqualification from the show towards the end.
Interestingly though, she and her millionaire partner Charlie resumed dating even after the end of the show in 2018. Also, Moreover, throughout her dating period, the reality show power couple's relationship was subjected to various rumors that rose from intentional hints sparked by the pair themselves intentionally.
For instance, in August 2018, she shared a picture featuring her muse citing, 
"No we are not miserable we are just posing and yes we look alike, cutest babies pending."
Evidently, fans rushed into conclusions that the diva was pregnant, but this wasn't the case at all, and they didn't end up starting a family of their own either. Moreover, the two broke up in October of the same year.
More On Their Breakup & Relationship:- Charlie Brake Split From Girlfriend Ellie Brown; Hunk Is Single Now
Interestingly, a month before her break up, she had moved out of his mansion to her new apartment, and many had failed to see this as a sign of their breaking relationship.
New Boyfriend, Still Together?
Right after the split, Ellie started dating Joey Essex, star of the British reality show The Only Way Is Essex. In October 2018, rumors of their love life started surfacing after they were spotted spending an intimate night out together.
Just after a few weeks, she and Joey confirmed their relationship by posting a clip of themselves kissing one another affectionately. However, in 2019, there weren't many significant developments coming out of their relationship.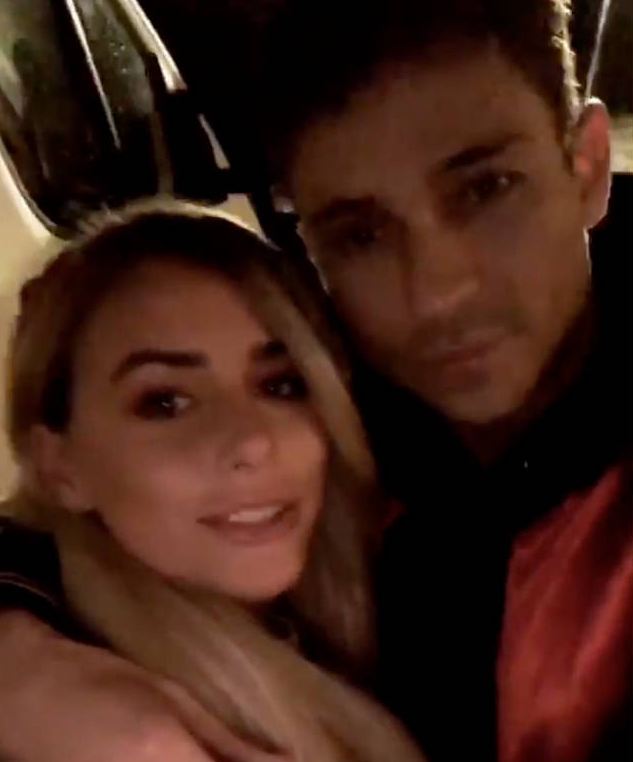 Ellie Brown and boyfriend as seen together in October 2018 (Photo: capitalfm.com)
Still, by the looks of their online activities, they seem to be dating one another as she makes to make humorous comments on her partner's online posts. But her fans remain curious if they have plans to step up their relation by getting married.
Budding Net Worth
The number of projects a TV icon has appeared in tells a lot about his/her career feat, both fame wise and economically. So, by the looks of Ellie's professional life, she isn't really breaking the bank. After all, she is recently gaining attention from her involvement in the show Love Island where she made her TV debut.
Cast Of Love Island :- Theo Campbell Wiki: His Age, Height, Girlfriend Issues
Well, she is only 21 years old, and she still has many years ahead of her to take her showbiz career to new heights. So, for now, her net worth may not be a considerable one, but in the future, there are chances it'll add up to millions, possibly.