Errol Spence Jr is the...decided to focus more on his own career...married to...With a well-built body...in net worth...his hometown ...instrumental figure in the development of his career...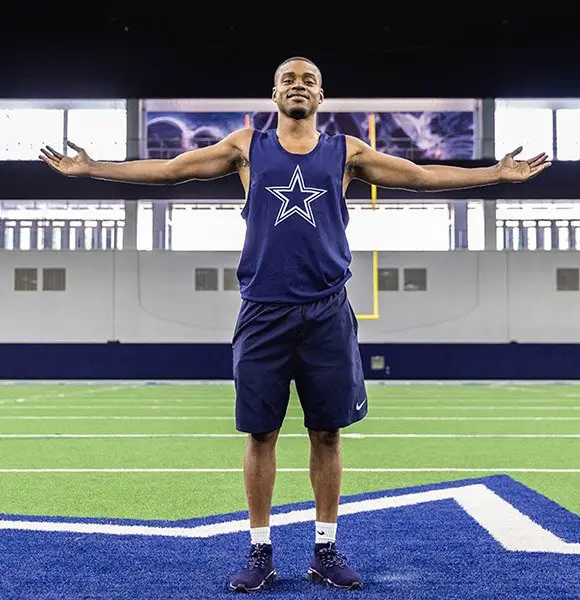 Welterweight division professional boxer, Errol Spence Jr. made headlines after representing the USA in the 2012 London Olympics Games as an amateur boxer. Winning consecutive U.S. National Champion Welterweight three times from 2009 to 2011, he went on to the quarterfinals in the 2012 Olympic tournament.
Despite not obtaining gold, the boxer didn't lose his composure and decided to focus more on his career, turning professional since then.
Earning the moniker 'The Truth,' famous fighters like Floyd Mayweather and Sugar Ray Leonard believe he will rise to the top of the boxing ladder eventually.
Is He Married? Girlfriends Info
While the pro-boxer is not married to anyone, he is a father to two beautiful daughters named Ivy Spence (born in 2015) and Violet Spence (born in 2017). However, not much is known about the girls' birth mother or possible wife of Errol.
You May Like:- Darrin Rose: Not Married No Girlfriend, Still Searching for Perfect Wife? Or Is He Gay?
Nevertheless, Errol is quite a loving father for his daughters.
He claims to have cut down games and training to be a good father. Despite having issues with his time table, Errol has improvised and loved every moment spent with his children.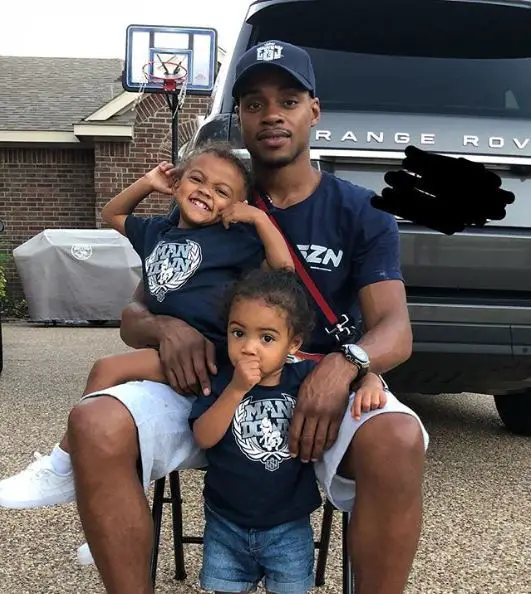 Errol Spence with daughters Ivy Spence(Bottom) and Violet Spence (Top) in June 2018 (Photo: Errol Spence's Instagram)
Showcasing the same love, his daughters also visit him during his training sessions and even in official bouts. Although he openly talks and posts about his daughters, the case is not the same for his girlfriend.
Net Worth 2019
With a well-built body of height 5 feet 9 and a half inches (1.77m) and a weight of 66 kg, Errol Spence Jr. has an impressive record of 25-0. Defending his title for the third time, he faced Mikey Garcia who had remained undefeated previously.
After emerging victorious in the bout, Errol was declared the best active welterweight and the 5th best active boxer. He got onto the list of the top athletes in 2019.
Holding on to his title and name, Errol is reportedly the owner of $4 million in net worth.
Details On Family Background
Named after his father Errol Spence Sr, Errol Jr. was born to mother Debra Spence in Long Island on 13 January 1990. However, he moved to the Cedar Hill-DeSoto from New York with his family at a young age.
Calling Texas Hometown:- Daniella Rodriguez Bio, Age, Parents, Boyfriend
The native of Texas is very grateful to his dad, who is an instrumental figure in the development of his career.
Learning his son advancement and interest in the boxing field, his father - who was the first to introduce boxing to his son - gave his best to search for the ideal training atmosphere and a proper coach.
Moving the high school student from the gym to gym, his dad finally settled on a South Dallas gym with trainer Derek James. With his guidance and mentoring the young boxer garnered quite the attention, going all the way to join the US Olympic team at the age of 22.
Supporting his career are Errol's entire family, father, mother and sister Kaila Spence.