Entertainment
Esther Povitsky Reveals Amusing Parents Moments And Dating Comedy Writer Boyfriend
Stand-up comedian Esther Povitsky is famous for her cute looks and her funny sense of humor.
The actress also hosts a series of popular podcasts including Brode & Esther, Little Esther's Piecast, and Weird Adults with Little Esther. The young actress is very much open to her funny contents and it touches her love life too.
Back in 2015, Esther revealed her ideal boyfriend, the kind she hates and likes. Following the revelation, she was rumored to be dating her co-star but later she opened up herself she has an actual boyfriend on her side.
Wondering who he is? Read until the end!
Dating Rumors With Co-Star; Has Actual Boyfriend
Esther, who gained the title of "Little Esther" for her short height of 5' 1" (1.55 m), is an open soul to talk about boyfriend subject.
Don't Miss:- Grayson Dolan Having A Hard Time to be Dating? Meet His Ideal Girlfriend
She made a remarkable statement when she posted on Twitter about never finding a soulmate. On 14 June 2014, she wrote a tweet,
"My body might have a boyfriend but my soul never will"
And, in May 2015, the Skokie native gave more of dating opinions in a YouTube video, where she mentioned that she would never date a womanizer. Instead, she openly revealed she "want to date a guy with an engineering degree." She also added that her ideal engineer boyfriend would have a nice house and able to fix anything that's broken.
However, Esther was rumored to be dating her Alone Together co-star Benji Aflalo. The dating rumors got crushed after the two described each other as just best friends.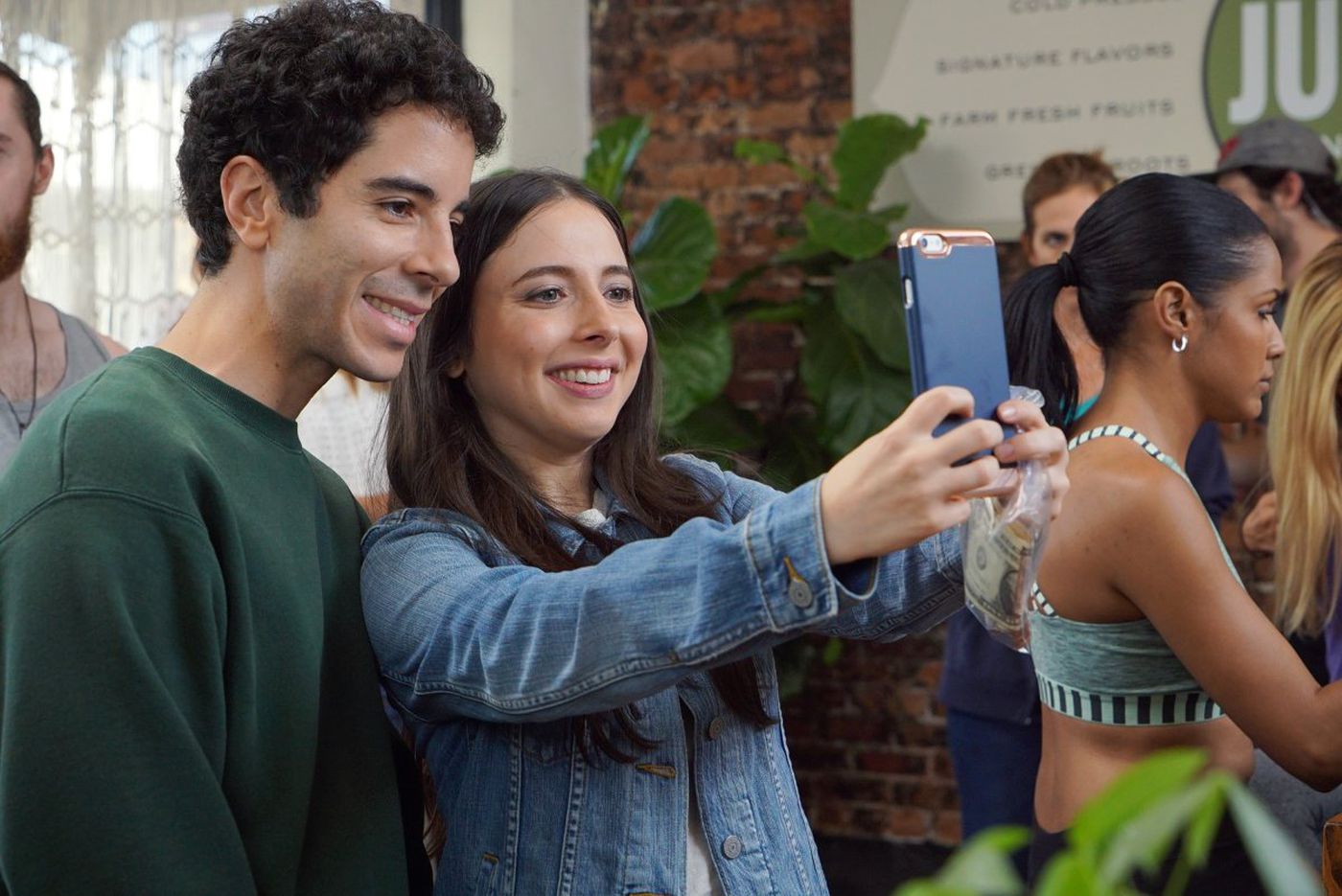 Esther Povitsky and Benji Aflalo on the Alone Together (Photo: Nydailynews.com)
And, later in 2018, Esther handled the issue herself and revealed that she, in fact, had an actual boyfriend while appearing on the talk show Larry King Now. Esther told the host, Larry King, that she was dating a comedy writer, without mentioning her partner's identity.
Read Also:- India Hicks With Five Children & Husband Like Figure! Bit Of Royalty, Lot Of Love
It seems like Esther may need some time before she openly flaunts her boyfriend in public or even gets married.
In the meanwhile, Esther has returned to the small screen for the second season of Alone Together, where she will be appearing alongside her onscreen best friend, Benji Aflalo. The series premiered on 1 August 2018 and will be running for a total of ten episodes.
For the second season, Chris D'Elia and Edgar Blackmon have reprised their roles as Benji's older brother and the pair's best friend respectively.
Similarly, some new faces have also been added in the second season including Fran Drescher as Esther 's mother, Carmen Electra as the beautiful Tia, Natasha Leggero, Danny Pudi and Maz Jobrani. The trailer of the new season hinted that a romantic chemistry might be developed and the two stars of the show may cling to their status as close friends.
More From LiveRampUp:- Pregnant Amy Childs Age 28: From Baby Due Details To Secret Boyfriend - Revealed!
It will be worth waiting to see if Esther's real-life boyfriend will get excited or jealous to have his girlfriend share screen time with a once-rumored boyfriend, Benji Aflalo.
Hilarious Moments With Parents; Dad As Her Assumed Boyfriend
Whenever it comes to family, the comedian shares an ultimate love for them.
In a 2018's interview on Late Night with Seth Meyers, Esther, who enjoys the net worth of $7 million, mentioned that when her father visited Los Angeles people would assume he was her boyfriend. Further, Esther also took some hilarious pictures of her parents which she displayed in the show.
In one of the photos, her dad can be seen reading a magazine wearing only socks and no pants. Even Seth complimented Esther's father and said that he had great legs for a 75-year-old.
In another picture, he can be seen lying on the couch pretending to be dead when Esther's mother is holding the telephone.
Seth also showed another picture in which Esther's parents were flossing their teeth on the couch for their wedding anniversary.