Entertainment
Melissa Grelo Happy Family Of Three. Insight On Her Fertility Problem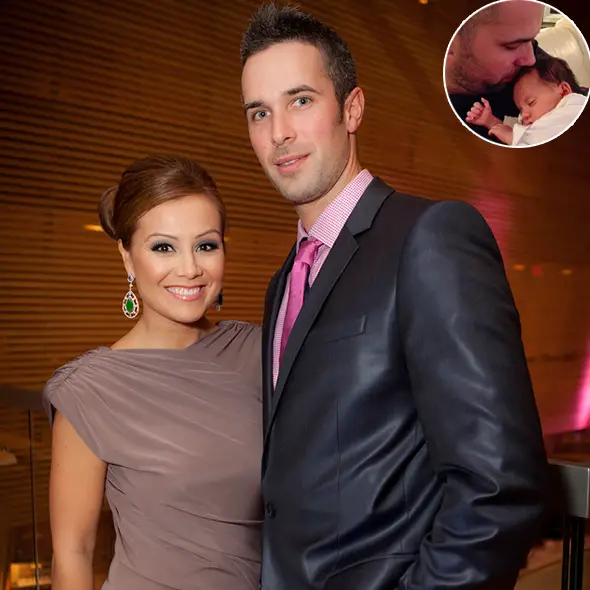 Pregnancy is the happiest feeling for most women out there. There are few who would not love to become pregnant. Unlike those women, 'The Social' moderator Melissa Grelo wanted to be a mother but struggled with infertility. 
After overcoming many obstacles, the Canadian television star Melissa lives blissfully with her baby and husband, leaving behind the memories of her struggles.
Melissa Grelo's Husband And Baby
Melissa is married to her long-time boyfriend, Ryan Gaggi. Their wedding took place in Ryan Gaggie's hometown of Woodbridge in September 2008. In addition, the married couple traveled to Egypt, Greece, and Turkey for their honeymoon. Her husband Ryan is the owner of the construction business Alpha Con Inc.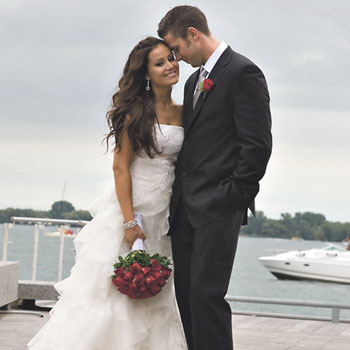 Melissa Grelo and her husband, Ryan Gaggi, on their wedding day in Woodbridge (Photo: printest.com)
The CP24 Breakfast co-host, Melissa, has a very fascinating love story. She admits that she didn't feel any connection when she first met her husband, Ryan Gaggi, but their first date was very romantic.
In an interview with Streets of Toronto in June 2012, Melissa discussed how she and her husband first met. It was one of their common friends who introduced to each other. Melissa stated that they had a wonderful talk, during which she gave Ryan her phone number.
After meeting Ryan, Melissa again met him at a nightclub after more than a year and a half. Finally, after three or four days, they had their first date.
However, it was Ryan who had bent his knees to Melissa while they were having a late-night dinner at her place.
On the proposal day, Mellisa had a headache and was exhausted after her long reporting shift, so after changing, the two went down to dinner.
Similar Article: Willam Belli Married & Husband | Personal Life - Where Is Drag Queen Now?
While having dinner, Ryan excused himself for a bit and returned to her, placing his hands on her shoulder. That's when Melissa overheard Ryan reciting a lovely passage. When Ryan proposed to her after that, she lost control of her emotions. And naturally, the response was YES!
After being married for a while, Melisa and her husband planned to start their family, but they had trouble getting pregnant due to an infertility problem. After years of adversity, Melissa is now a proud mother. She shares her story with aware couples who are struggling to conceive.
Read Also: Jacinda Ardern Baby Bliss With Partner, Married Life Through Hurdles
After six years of marriage, Melisa and her husband, Ryan, were finally blessed with a baby girl, Marquesa. The couple tried to conceive for over two and a half years and visited two fertility clinics. They went through many tests to make sure that they were healthy. Melissa finally became pregnant six months after she stopped going to clinics and changed the method.
The couple welcomed their beautiful daughter Marquesa Gaggi at Toronto's Mount Sinai hospital. Melissa had to go through 10 hours of labor to deliver 5 lbs. 9 oz baby girl.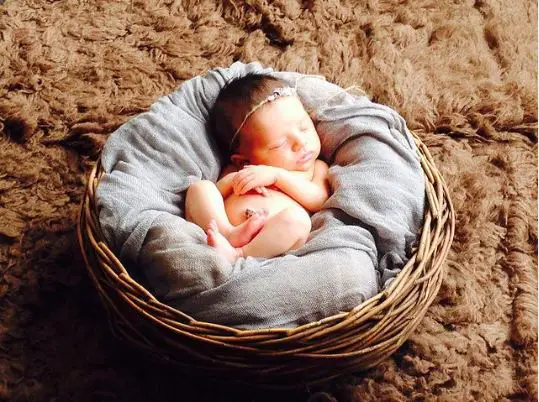 Melissa's daughter's newborn photo shoot. (Photo: Instagram)
Her daughter is currently six years old. The couple who had difficulty welcoming a baby into the world has been living blissfully together daily with their daughter.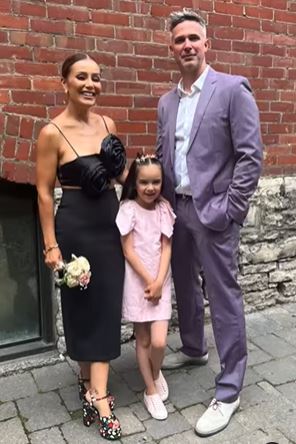 Melissa with her husband and daughter. (Photo: Melissa Grelo's Instagram)
Melissa, who earns a significant net worth from her reporting job, ensures that her daughter gets everything that makes her happy. 
No doubts about Mellisa, who today stands as a proud mom!
However, after being a mom, there were rumors of her not hosting 'The Social.'
Is Melissa Grelo Leaving The Social?
Melissa has been co-hosting The Social since 2013. She is one of the important show hosts who has participated in moderating significant conversations with several musicians, authors, and celebrities.
One of the most unforgettable interviews was with Prime Minister Justin Trudeau for a CTV special. 
Will The Social be the same after Melissa leaves the show? No right.
Don't Miss: Katherine Waterston Age 38 Bio: Pregnant With Baby, Who Is Her Husband?
Well, she is not leaving the show. Melissa hosts show like the Bell Let's Talk mental health specialist with Howie Mandel, the annual Santa Claus Parade, or the Queen's Plate horse race on TSN and CTV when she is not anchoring The Social.
After all, Melissa leaving the show was just a rumor. 
The co-host of CTV's Olympic Morning has been enjoying a comfortable lifestyle with her family of three while earning a fantastic salary and accumulating significant net worth.