Entertainment
Katherine Waterston Age 38 Bio: Pregnant With Baby, Who Is Her Husband?
A Fantastic News For Fans Of The Fantastic Beasts Franchise!
The Harry Potter spin-off film's star Katherine Waterston is pregnant with a baby!
As soon as the news of her pregnancy broke, the fanatics and industry insiders alike began to speculate the identity of the baby's father. Is Katherine's husband the father? Or Is the baby result of her romance with her boyfriend?
Let the biography of the American actress reveal everything from her secret married life to her age, height, and net worth!
Katherine Waterson Pregnant At Last; Showcases Baby Bump
Suffice to say, Katherine is a woman of style!
Interesting:- Meghan Duggan Married At Age 31, Her "Best Day" With Pretty Athlete Wife
The Michael Clayton star dazzled the present audiences at the London premiere of Fantastic Beasts: The Crimes of Grindelwald as she graced the red carpet sporting her blooming baby bump.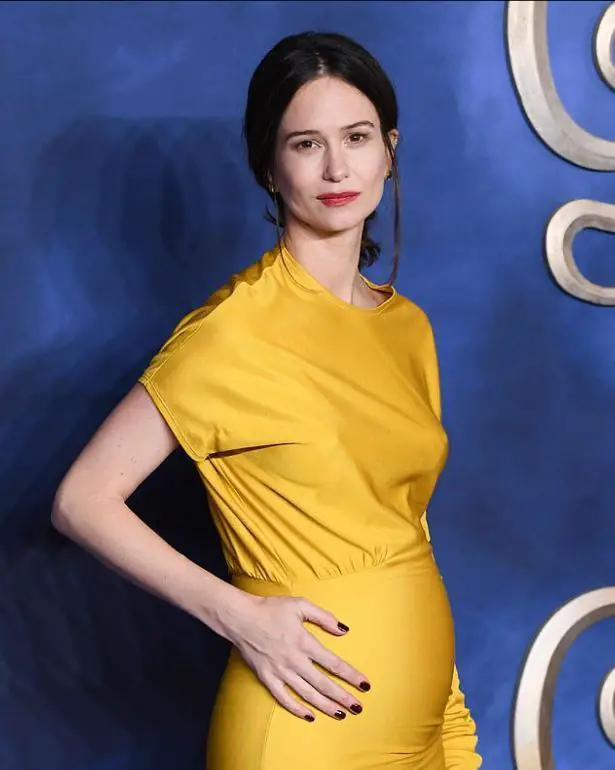 Katherine flaunting her baby bump (Photo:- dailymail.co.uk)
For her baby bump debut, Katherine opted to don a canary yellow gown which accentuated her pregnancy frame. Organized on 13th November 2018, the premiere saw The Fantastic Beasts actress rub shoulders with the movie's star-studded cast that included Zoe Kravitz, Johnny Depp, Jude Law, and Eddie Redmayne.
In the newest offering from the revered franchise, she will give continuity to her character of Porpentine Goldstein.
The news of Katherine being pregnant comes two years after her SMH interview where she had stated that nobody wanted to have a baby with her.
Married Or Not: Is Katherine Waterston's Husband The Father?
On face value, the Inherent Vice star looks no older than a 20-year-old woman. But her bio suggests that she's pushing 40.
Read Also:- Andrea Savage Is Married! Compares Real Life and On-Screen Husband And They Are Kind Of Same
No wonder she wants to enjoy a married life with husband and kids. With her now being pregnant, Katherine can find solace in learning that her days as a mom are within an arm's reach.
If one were to tell the Steve Jobs actress that she would be pregnant, chances are: she would have brushed off the suggestion. After all, in the said SMH interview, she claimed:-
"Yes, but no one wants to have a baby with me, that's the problem."
What is interesting about her 2016 SMH piece is the fact it was the first and only time she alludes to her significant other -- a boyfriend, perhaps. Following up her baby remarks, she made a cryptic comment by saying:-
"I shouldn't have brought it up, because I can't talk about it."
Two years is a long time; indeed, a lot could have happened in between. Maybe, Katherine and the person she was referencing are married now. Or perhaps, she has a new boyfriend who's the father of her first child.
Until or unless Katherine comes forth with the truth, it's all speculative game!
Discover:- Jaden Smith Reveals Boyfriend, Dating Tyler The Creator? For Real Or A Joke
Katherine Waterston's Mini-Bio Including Age, Height & Net Worth
What Katherine, age 38, lacks in divulging her personal life, she makes up for it by her providing spectacle on big screen.
In many ways, the Broadwalk Empire actress bio suggests that she lives through her on-screen personas. Born on 3 March 1980 in London, Katherine - who stands tall at the height of 5 foot & 11 inches(180 cm) - has acted in over two dozen movies including The Babysitters(2007), Being Flynn(2012), Night Moves(2013) and Mid 90's(2018).
A graduate of Tisch School of the Arts, the Robert Altman Award laureate - who has a reported net worth of $1 million - is one of three siblings who was born to mother, Lynn Louisa, and Academy Award-nominated father, Sam Waterston.