Jeannie Mai has landed on the hearts of many with the adorable Asian look and...talked about the unspoken things which many women might feel but, never came out...her plans of not having kids anytime soon, a lot of the public media and fans spoke against her... couple previously planned not to have children of their own but, the decision later came back to...did not label her chemistry with the rapper as dating but, she made clear that they were having a...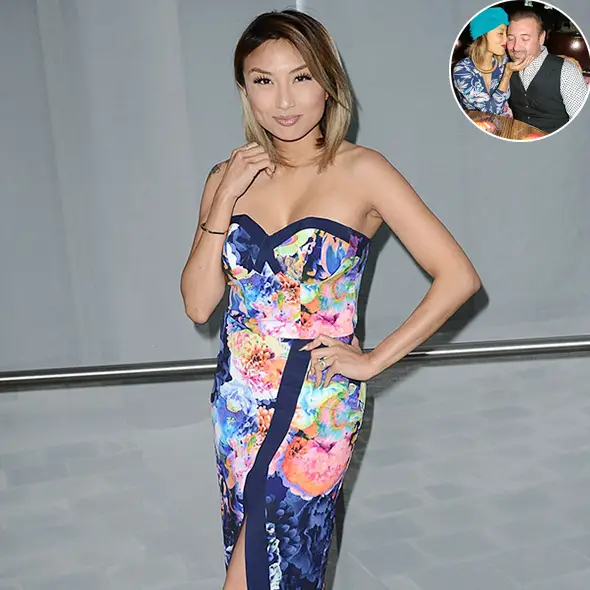 Cute small eyes with the adorable Asian look and her distinctive bold style, Jeannie Mai has landed on the hearts of many. This fashion expert is in her 40s, and she always has been very open about her personal life.
When it comes to having kids, she has got her perception, which is astonishing. Let's find out her plans to have children?
Mai On Having A Kid:
American Hostess with her outspoken nature, Jeannie Mai, always surprised with her plain view on various topics. When it comes to a very subject of kids, she had a jaw-dropping opinion.
After a decade of marriage, fashion expert Jeannie Mai mentioned, what she and her then-husband, Freddy Harteis thought about having children.
On The Real Show, which got aired on October 2014, Jeannie talked about the unspoken things which many women might feel but, never came out openly. She said that she doesn't want to have a kid, as with big decision, one should make more significant responsibilities, and sacrifices.
Also See:- Kam Chancellor Wife, Family, Net Worth
She added how her ex-husband, Freddy Harteis, and she decided not having a kid, at the very beginning of their married life. But after seven years, Freddy wished to have a kid but could not be expressive to Mai as she didn't want to have children. 
Well! In everyone's married life, there's a phase when they want to have a kid. What might be the reason that Mai does not wish to have a kid? Later, in May 2016 in an episode of 'The Real Show,' this bold lady expressed her backup plan for children.
On that episode of 'The Real,' Jeannie clearly stated,
" I know I am not getting any younger and I know if I was going to have kids, I should decide now, today, 5 minutes ago."
She mentioned,
" I have decided I am going to start thinking about freezing my eggs."
This Fashion diva was in her late 30s and might have considered having children so that she doesn't regret her decision later in her life. That might be the reason; she made plans so that she would at least have an option if she wants to get pregnant.
Shamed For Not Wanting To Have Kids
When Mai announced her plans of not having kids anytime soon, a lot of the public media and fans spoke against her decision, but many believed these complaints would alleviate over time. Contrary to these beliefs, they got even worse and almost reached the levels of public shaming. 
The hostess talked about how ashamed she was for not wanting to have kids, especially in Churches which she visits religiously. She explained her situation stating,
I've even had people like at church, which is why sometimes it throws me off from church, but they lay hands and they'll pray for me that I'll want that. [They] lay hands like 'God you're going to put that moment in Jeannie where she will be an amazing mother. Let her know, let her feel that.'
She also defended her beliefs and how these prayers made her felt very uncomfortable saying,
"I'm the one that deserves to have that moment, not everybody else. Stop baby shaming people to make us feel like there's something wrong with us if we don't want children. That is my time to decide, that is my conversation with God. I am not a wrong person or less of a woman because I haven't yet had that feeling or may never have that feeling."
Jeannie takes inspiration from Oprah Winfrey, a fellow Christian who also didn't plan on having kids and thanked her personally dedicating these words to her,
"I thank you, Oprah, because you're speaking up for women like me who are doing as much as I can to care for other people, to nurture other people, to have organizations like I do. I want to save the world from human trafficking one survivor at a time. I'm doing that on my own and that's enough for me."
Props to her for sticking her beliefs, no person should be forced to bow down to other's ideas and opinions in these contemporary times, especially religious ones.
Divorce With Husband
She is the first offspring of Vietnamese immigrant father and a Chinese mother. This actress with mixed ethnicity, without any relationship rumors, got married to the host of 'The Hollywood Hunter.', Freddy Harteis on 11 August 2007, in what was a fabulous wedding ceremony.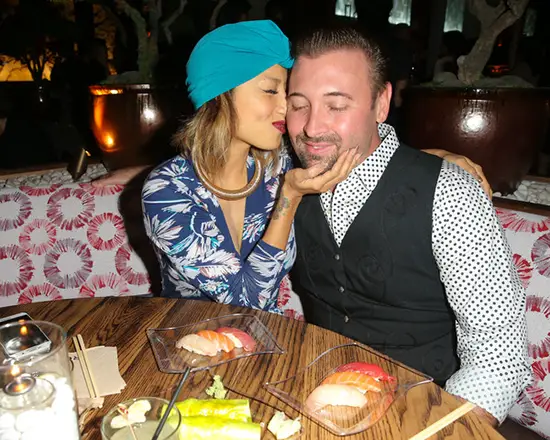 Cute chemistry of Jeannie Mai and Freddy Harteis (2011) (Photo Credit: zimbio.com)
Everything was going well when suddenly their relationship took a turn for the worse. The couple previously planned not to have children of their own but, the decision later came back to hurt Mia.
The dispute started to arise between the then-husband and wife, and thier egos came between thier relationship, which made their bond weaker and weaker day by day.
Finally, after ten years of marriage together, the couple parted ways in August 2017 just one day before their tenth anniversary. Now, her ex-husband Freddy is a father to a baby with his new girlfriend, and Jeannie is back in dating ways with a new partner.
Dating Boyfriend
Coming back from a regardable married life with Freddy Harteis, Jeannie Mai was back in action with rumors of dating rapper Young Jeezy.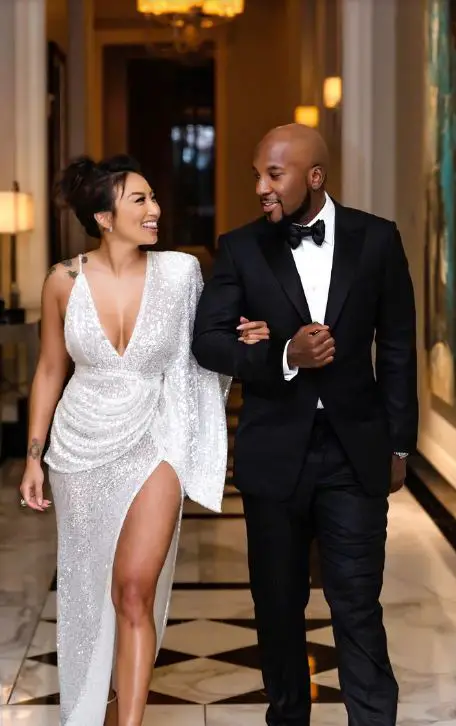 Jeannie Mai and Jeezy attend the inaugural SnoBall Gala in 2019 (Photo: people.com)
After benefiting for the most part from the divorce, Jeannie was out there looking to have fun and enjoy her life at the fullest.
The Real host just found what she wanted in rapper Jeezy. The couple ignited flames when they were first pictured together in January 2019. Similarly, when Jeannie was asked about the same by her co-hosts in her show, she replied saying the two were having a great time together.
Further, she added saying no label could be put on what they were doing. Interestingly, in August 2019, Jeezy was full of praise for his girlfriend.
Even though the couple tried to keep the matter private, they could not shy away from their evident chemistry.
To seal the deal, the two appeared hand in hand at the inaugural SnoBall Gala, which helped raise fund for Jeezy's non-profit organization. Jeannie also supported the rapper from the crowd as he received the prestigious Pheonix award for the second time in August 2019.
Now looking at how things are panning out, the couple might soon take their relationship to the next stage.
Mia's Net Worth:
The confident, stylish lady started her career at the age of 18. She worked as make artist for MAC cosmetics. She also used to work for famous faces like Alicia Keys, Jennifer Aniston, Christina Aguilera, Sarah Jessica Parker, Kelly Osborne, and Rosario Dawson.
Recommended:- Brian Geraghty Married, Family, Net Worth
In 2009, she took over as a host of style's network; stylish fashion makeover shows "How Do I Look?," which gave her more popularity among an audience. She got featured in many TV shows like The Today Show, NBC's Extra,'E! The Daily 10, as a fashion expert. She also hosted Miss Universe in 2011.
On 2013, she got another break after How do I Look. She appeared as a co-host in a talk show The Real which brought the out-spoken nature of her among her fans. Her work as a talk show host, fashion expertise, American hostess made an impressive net worth of $1 million.
She is also involved in many volunteering works to inspire, empower, and educate the woman. For that, she even coined Wearapy in 2016, which defines as how one can overshadow their mood from outside through the style that you put on.
This bold and creative actress who is an expert in her arena of fashion is doing great in every sector that she stepped on.