Entertainment
Sneak Peek on Florian Munteanu Fitness And Personal Life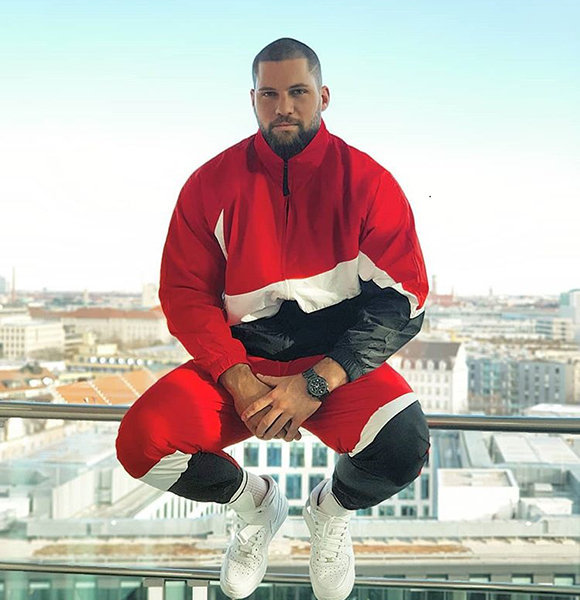 Florian Munteanu, 31, is widely known for his performance in Creed II as boxer Viktor Drago. Florian stood out in the movie because of his height and physique and his performance in the film. 
He has the body that everyone wishes for, and with his height and physique, he is given multiple names. So let's have a peek at his fitness routine. 
Florian Munteanu's Height and Physique
Florian is a popular boxer, fitness model, and actor. His good figures and height have made many fans fall for him. Because of his physique, he was able to land several decent movie roles. A height of 6ft and 4 inches and a weight of 111kgs have earned him the nickname "Big Nasty."
Celeb With Chiseled Body:- Jeremy Buendia Diet, Girlfriend, Net Worth
The director of Creed II was having a hard time finding a perfect fit for his character, Viktor Drago, and looked through many audition videos until he came across Florian.
Florian's height and weight fit the requirement perfectly, and the director knew he was the appropriate guy for the character from the first time he saw him.
After landing the role of Viktor Dargo, Florian had to face new challenges. Sandro Wolfinger, his trainer, and a friend put him on a comprehensive program. He had to go to the gym five times a week and complete three to four aerobic or sport-specific training. Florian discusses how the mental side of training is crucial.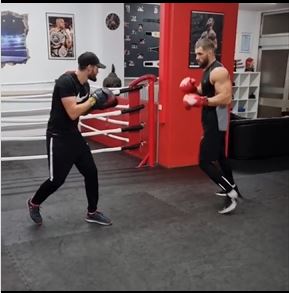 Florian sharing his fitness time quoting 'Assassin mode 🔛⚔️👊🏼' (Source: Instagram)
Florian takes his workouts extremely seriously and eats nutritious foods on a daily basis. To preserve his flawless figure, he follows a fat-burning and muscle-building diet. In addition, he eats protein-rich, complex-carbohydrate-rich, and healthy-fat-rich foods.
Also From Romania:- Simona Halep Boyfriend, Age, Dating, Husband, Net Worth
Florian has maintained a consistent weight for his height. He is a fitness enthusiast who enjoys working out. He consistently keeps himself fit and healthy, which might be one of the reasons why women are drawn to him.
However, this dashing hottie may be single. So let's look into his girlfriend.
Florian Munteanu's Girlfriend
In a short period, Florian has become a heartthrob. Florian grew in popularity after appearing in Creed II, gaining a total of 642k Instagram followers.
He has been using his Instagram account for his self-promotion and has never shared anything related to his relationship. His love life is completely absent from his social media.
Creed II Co-Star:- Tessa Thompson Dating Discreetly Or Too Busy To Have A Boyfriend Because Of Multiple Career?
Despite his good looks and an equally charming personality, he is very secretive about his dating life. Florian has never talked about his love life on social media or anyplace elsewhere, and he has never been associated with any dating rumors. However, Florian was photographed getting close to Tessa Thompson during the star-studded European Premiere of Creed II. The picture started with a lot of gossips, but none of the actors paid any attention to it, and it faded away.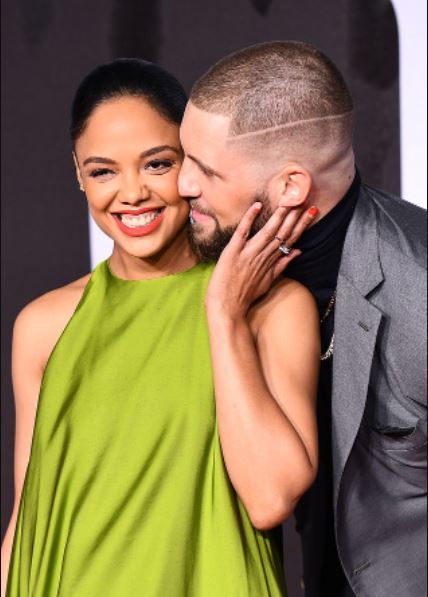 Florian with Tessa in the European Premiere of Creed II (Source: Daily Mail)
There are no records of Florian dating anyone. Unfortunately, we still don't have any reliable information about him dating anyone right now, so we can only assume he's single.
Looking at his social media, he appears to spend more time in the gym and focusing on his career. It seems like he genuinely doesn't have time for casual dating. 
Currently, he was seen in Shang-Chi and the Legend of the Ten Rings as Razor First. We will be seeing him in more movies in the coming days and obviously, we will keep you updated on his progress. Till then, stay in touch with us.