Florian Munteanu being closeted gay...lacking behind in girlfriend & dating department because...boasts an impressive height and weight of...owns a net worth of...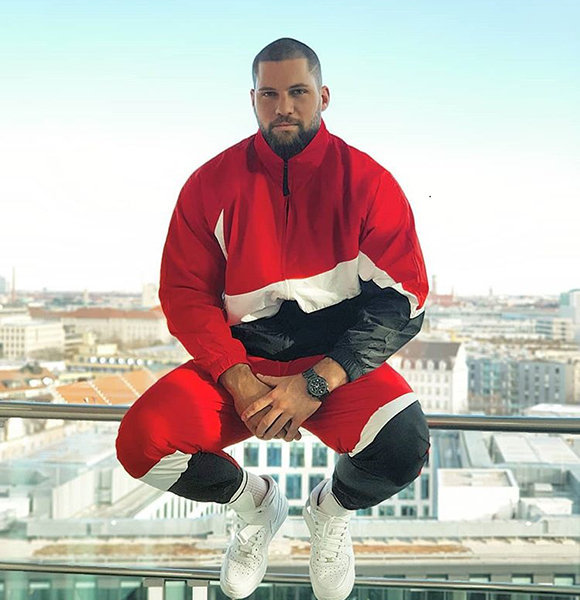 Creed II starring Micheal B Jordan was a significant success. The beloved franchise's second offering since its revamp in 2015 made $200+ million in total box office collection worldwide.
Perhaps, the movie's most underrated performer was boxer-turned-actor Florian Munteanu.
Portraying Ivan Drago's son Viktor Drago, Florian stood out not only because of his menacing physique but, also for his villainous acting performance. Safe to conclude that he repaid Sylvester Stallone and the Warner Bros Picture executive's trust.
Height, Weight & Diet
At six feet and four inches (1.93 m) height and 108 kgs weight, Florian is a hunk. No wonder, he gets the nickname of a Big Nasty.
Celeb With Chiseled Body:- Jeremy Buendia Diet, Girlfriend, Net Worth
The former amateur boxer relies heavily on fat-burning and muscle-building diet to maintain his immaculate physique. He consumes food which are rich in protein, complex carbohydrates, and healthy fats.
Bio Unveils Age
Hailing from a family of sports enthusiasts, Florian inherited the passion for boxing from his biological father, who was also a boxer. Both of his parents encouraged him and his younger brother to take up fitness and sports.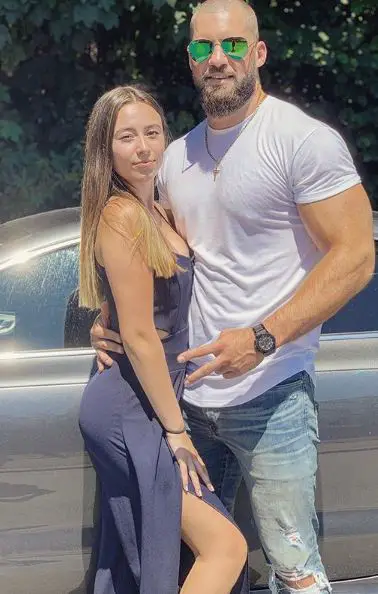 Florian Munteanu poses with his niece for a family picture circa 2019 (Photo:- Florian Munteanu's Instagram)
The fitness guru-cum-actor was born on 13th October 1990. A native of Romania, he grew up in Germany.
Also From Romania:- Simona Halep Boyfriend, Age, Dating, Husband, Net Worth
28-year-old Florian holds a B.A degree in Sports, Media and Event Management from the prestigious University of Munich. He also serves as the ambassador for fight organization Super Kombat.
Gay Or Dating Girlfriend?
A sex symbol by any definition of the term, Florian oozes sensuality. Not only is he hit among the ladies, but also a darling to the gay community at large. Any suggestion that he could be a closest gay man is perhaps a lie.
The gay allegation against the Creed II actor isn't something borne out of thin air. Despite good looks and equally charming personality, he is very secretive about his dating life. In turn, it has fueled widespread gossip.
As someone, who values his romantic endeavors the most, Florian rightfully refrains from speaking about his girlfriend — past and present included. Either that or he genuinely doesn't have time for casual dating, let alone retain a girlfriend for an extended period.
Fight Record & Net Worth Now
Everything indicates that Florian main priority is his career as an actor and a fitness guru.
With unprecedented success from Creed II, Florian got hit with the label of "the next big thing" in Hollywood. Should everything go as planned, he will star in more films and TV shows in the coming years.
Creed II Co-Star:- Tessa Thompson Dating Discreetly Or Too Busy To Have A Boyfriend Because Of Multiple Career?
For now, the handsome hunk seemed preoccupied with his Instagram fame. Over on the social media giant, he boasts 465 thousand followers, most of whom see him as a source of inspiration.
Paid partnerships with fitness brand coupled with earnings from modeling gigs constitute his ever-so-growing net worth.
Before Insta and Hollywood fame, Florian practiced boxing for a living. As an amateur heavyweight fighter, he boasts a fight record of 68-10 (with six draws).