Entertainment
Fox News' Lauren Green Married Life With NYC Attorney Husband. Divorce Rumors?
There are a lot of people who have been through numerous heartbreaks until they find their soulmates. However, it was a different case for Lauren Green. She was never seen with anyone, and everyone thought she preferred to be alone until she announced her marriage at age 57. 
Lauren waited until she found her perfect husband. So let's take a look at her married life.
Lauren Green's Married Life With Husband
Lauren is married to her husband, Ted Nikolis, an NYC attorney. Lauren met her husband during New York Fashion Week.
Since then, they've remained in contact and gone on dates without paying attention. They try to keep their dating details private; however, after three years together, they decided to marry.
Explore: Orlando Jones and His Wife Onlooking Divorce? What's the Truth?
Lauren and her husband, Ted, had a Big Fat Greek Orthodox Cathedral Wedding on May 15.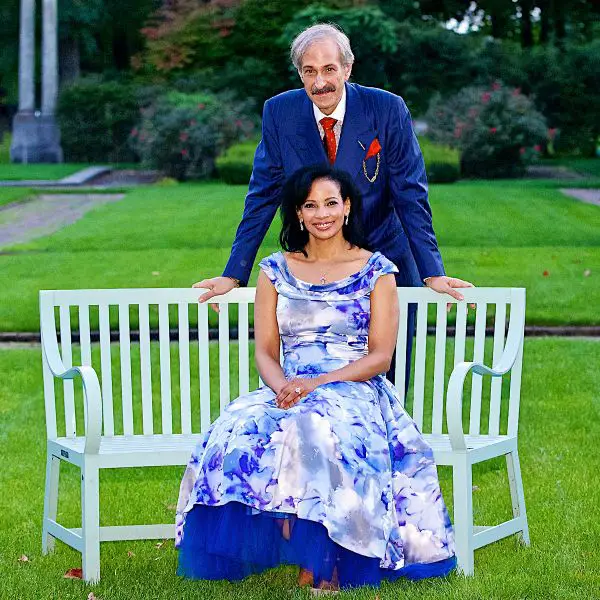 A picture of Lauren Green and her husband, Ted Nikolis. (Source: weddingwire.com)
Lauren, a private person, has not disclosed anything regarding her married life. However, we can safely assume that she is very happy to have Nikolis as her husband. 
Even though they married at a late age, neither of them had previously been married or experienced a divorce.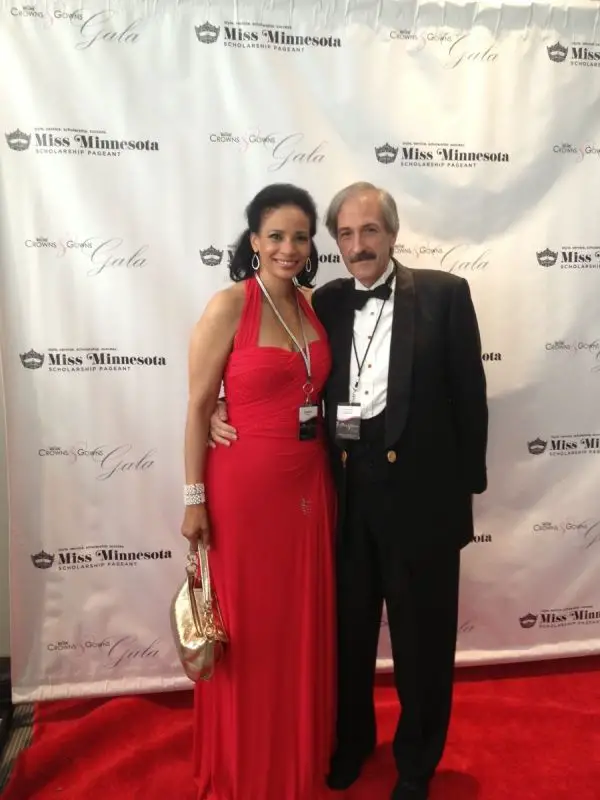 Lauren attended the Miss Minnesota pageant with Ted Nikolis. (Source: weddingwire.com)
The couple is seen attending many events together. However, the couple has not welcomed any children yet. However, given their age, they may consider adopting a child.
Lauren had already established an impressive profession before her marriage, and she continues to work with the same passion.
Lauren Green's Career
Lauren Susan Green was born in Minneapolis on June 30, 1958, to Robert and Bessie Grissam Green. Talking about her siblings, she has two sisters and two brothers.
Currently, Lauren is Fox News' Chief Religion Correspondent.
Before making headlines about her wedding, she once made a headline with an interview that went wrong. Then, Lauren came to the attention with her interview with Reza Aslan.
Reza Aslan was promoting his book, 'Zealot: The Life and Times of Jesus of Nazareth' when Lauren asked the Muslim author why he had written a book on Christianity.
It caused an outbreak of chaos in the media and religious communities. She was lucky enough to escape that incident. However, time passed, and the outbreak calmed down, but she got more recognition from the public. 
Learn About: Noel Gugliemi Shares What Impressed Him about His Wife
Even though she got involved in the controversy, she did not give up and focused on her career more. 
Except for working in News media, she has other talents too. 
There are only a few people who are aware that Lauren is that she has a Bachelor of Music degree. Finally, however, she has got to use her talents in one of the greatest moments of her life.
She got the chance to play the piano for Pope Benedict XVI's brother with the Pope in attendance in January 2014. She considered it an 'Honor of a Lifetime.' She also released an album of her own called 'Classic Beauty' back in 2004.
Know More: Jase Robertson's Happy Family Life with His Wife & Kids
Lauren also published her books. In her book Lighthouse Faith: God as a Living Reality in a World Immersed in Fog, Lauren Green compared her Faith to a Lighthouse.
The basis for such assertion is her experiences, the difficulties she faced throughout her life, how she overcame them with her belief in God, and how it made her a better person by the end.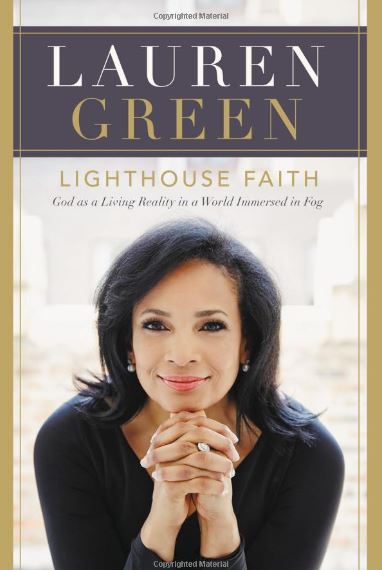 Lauren Green's Book, Lighthouse Faith. (Source: Amazon)
"What looked to me like adversity, calamity, and disaster was actually God looking beyond my faults and my wants, and seeing to my needs." says the Fox News Chief Religion Correspondent. 
In her book, she shows how one of her closest friends, Cathy saved her in dark times when she lent Green a hand in her time of need and asked her to stay with her at her Summer house. 
After going through hardship, Lauren has been successfully able to establish her name in the media. In addition, her hard work and dedication have made her accumulate a net worth of $2 million.
With her huge net worth, Lauren is living blissfully with her husband. We hope to hear more about their relationship.  
Until then, stay tuned to get more updates on Lauren Green.