R&B crooner Frank Ocean came out as a gay man in...speaks on the boyfriend of three...family is from...dad sued him for...the vocalist is signed to...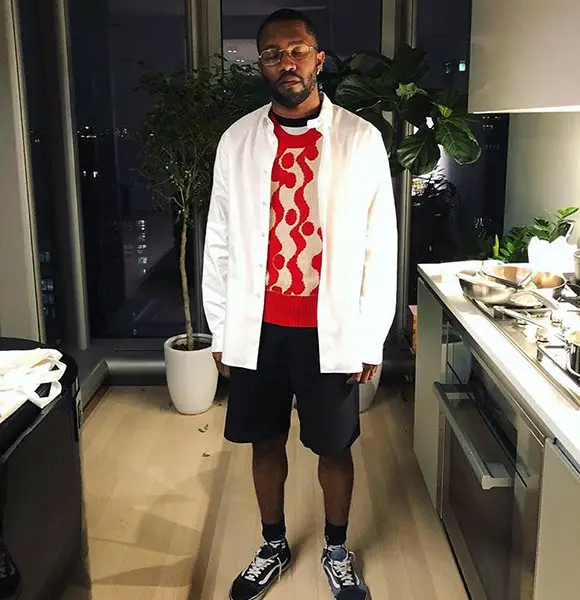 Frank Ocean is an influential figure for many reasons. Since the Motown era, no R&B act has had more influence within the genre than him. Beyond musical contribution, he paved the way for up-and-coming artists by living the truth.
Music listeners first took notice of Frank around 2010 due to his work with Hip-Hop collective, Odd Future. His 2011 debut mixtape Nostalgia, Ultra made him a top R&B prospect.
Long before he released the mixtape, the Pyramid vocalist was signed to Def Jam Recordings. Under the New York-based record label, he had dropped his first album Channel Orange in July 2012.
Comes Out As Gay
During Channel Orange's pre-release listening party in June 2012, many took some of the lyrics on the album as his way of coming out. True to the speculation, Frank unveiled himself as a gay man.
Sharing a TextEdit file on Tumblr, Frank opened up about his unrequited feeling for a person of the same sex. In his own words:-
"4 summer ago, I met somebody. I was 19 years old. He was too. We spent that summer, and the summer after, together. Every day almost… Sleep I would often share with him. By the time I realized I was in love, it was malignant. It was hopeless. There was no escaping."
For years, the Novacane hitmaker experienced inner turmoil because of his sexuality. By his admission, he was searching for an explanation for being gay.
Another Openly Gay Man:- Richard Quest Salary, Partner, Gay, Family
Upon learning about Frank's decision to come out, former group leader Tyler The Creator lauded him for his courage. Def Jam, his label at the time, too showed support for his bravery.
Dating & Boyfriend
With the announcement, fans expected Frank to become more public with his dating life. The Self Control crooner had different plans. For the next seven years, he rebelled in reclusiveness — only letting music as a medium between him, his boyfriends and the fans.
In 2019, Frank broke his silence on his love life. When questioned about his dating app use, he calmly spoke about being in a relationship for three years. As expected, he refrained from naming the boyfriend.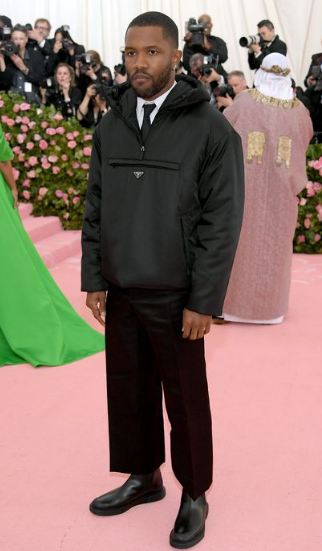 Frank Oceans admits to dating a boyfriend earlier in 2019 (Photo:- Elle.com)
Back in 2016, Frank peened a poem titled Boyfriend. In it, he raved about his muse and his quirky habits. Perhaps, his subject in the poem is the same as the one he alluded three years later.
Age & Family
Thirty-one years old singer Frank Ocean was born in October 1987. Although a native of Long Beach California, he spent his formative years in New Orleans, Louisiana. Following the devastating 2005 Hurricane Katrina, he moved back to the West Coast.
Talking about his family, the No Church In The Wild hitmaker has two siblings: elder sister Ashley Ellison and half brother Ryan Bureaux. His mother Katonya Breaux Riley - the founder of Unsun Cosmetics - raised him in a single-parent household.
R&B Act In Our Vault:- Bridget Kelly Age, Dating, Affairs, Boyfriends
Frank's father, Calvin Edward Cooksey had abandoned the family when he was six years of age.
Legal Row With Dad
In the summer of 2016, Frank took to Tumblr to write about a homophobic incident that he witnessed as a child. He recounted his dad calling a transgender waitress as fa**ot.
Unhappy with the allegation, in February 2017, the singer's dad Calvin sued him for damaging his financial opportunities in film and music. He sought $14.5 million in damages.
October that year, Frank defeated his father in court. A California federal judge ruled in his favor after the plaintiff (Calvin) failed to provide sufficient proof for his claims.