Entertainment
Bridget Kelly Ends Dating Affair! Boyfriend Cheats - How True?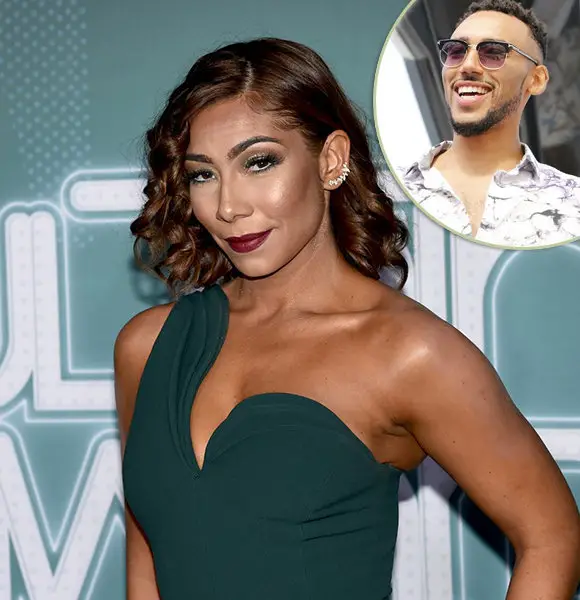 Bridget Kelly, a pop and R&B singer, calls herself the victim of being cheated upon as she has ended her relationship with her boyfriend for the very reason. But was her boyfriend the only one at fault? 
Keep reading to uncover the fact.
Bridget Kelly's Romance With Boyfriend 
The Love & Hip-Hop: Hollywood star, Bridget love life isn't a mystery as everybody knows she dated ex-boyfriend James Shipp Jr. Both of them starred in the reality television series and were together in dating affairs for seven years, as per the source. 
Similar Content From Live Ramp Up:- Who Is Ella Purnell Dating? This Beauty Reveals Boyfriend Amid Rumored Affairs
However, their relationship hit the 'rocky' phase when Bridget recorded a song titled "P***y So Good" with Ray J. James wasn't happy about Bridget's collaboration with Ray J. Following the bitterness that their union was going through, their relationship ended up getting telecasted on TV. 
Bridget shared about the fallout of their relationship stating James was unfaithful. However, she still wanted to work things out. Kelly expressed,
"The unfaithfulness on his side came around right before our breakup... I didn't want that to be broadcast because it looks petty, like I'm trying to justify my behavior. I wanted to work it out because I felt so guilty about my past transgressions that I wasn't about to throw him under the bus on TV."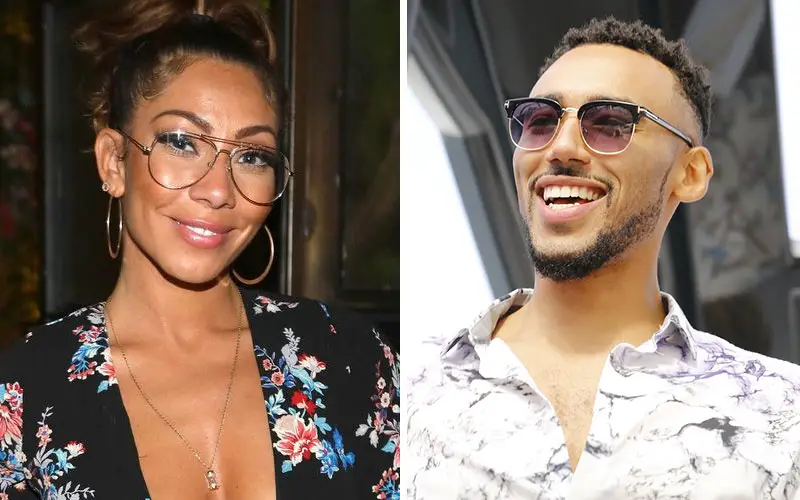 Bridget Kelly accuses her former boyfriend, James Shipp Jr. of cheating in 2017 (source:gossiponthis.com)
On the other hand, her former boyfriend James had another story to share. As he claimed that Bridget, previously cheating on him with multiple affairs, probably played a part in their split.
Well, Bridget did open up about cheating on James once or twice, back in time. So, it sounds legitimate of James stating the very reason behind their breakup.
But, it's difficult to conclude who is the one at significant fault in their relationship. Is it the R&B singer who did wrong, or, James? 
Love & Hip-Hop Personality You May Know:- Amara La Negra Not In Dating Affair - Yet! Certain Of Finding Boyfriend
Additionally, after breaking up with former boyfriend James, Bridget was soon linked up with Daniel Gibson. The relationship, however, was a short-lived affair.
Relationship Status Now
After numerous bitter incidents, Bridget claimed that she was now avoiding "light-skinned black men" during her 2018 car interview with WE Tv.
Though she never ruled out having a boyfriend, the talented R&B songstress continually embraced her singlehood. For instance: On 2019 Valentine's Day, she took to Instagram and asked her followers/fans to put their interests before everyone else's.
By 2019, Bridget had shifted her focus to music and touring. To promote her 2018 album Reality Bites - her second since leaving Roc Nation management - she embarked on a nationwide tour.
After going indie, the Happy For Me hitmaker had released her debut record titled All Or Nothing in 2017.
More on Bridget Kelly 
Bridget, an American singer & songwriter from New York City, who shares mixed ethnicity belonging to the Irish (mother) and Bahamian ancestry (father), was born to her parents on 8th of April, 1986.
Born To Bi-Racial Couple:- Swae Lee Plans Romance; Rapper Of Mixed Ethnicity Eyeing Another Besides Girlfriend?
Her parents, who bore zero affiliation with the entertainment industry, accidentally discovered Bridget's rare talent during a family road trip.
The New Yorker's rendition of "Killing Me Softly," a Lauryn Hill's 1995 remake made it clear then 10-year-old Bridget's voice was all ready for a bigger stage than their back seat. Later, her dad signed her up for the local church choir, considering her talent required an outlet.
"My dad signed me up for our local church choir immediately. We didn't even go to Church, but he was sure to get me in there. He insisted on their structure and dedication to music."
The Love & Hip-Hop: Hollywood star then graduated from 'Fiorello H. LaGuardia High School of Music & Art and Performing Arts' in Manhattan and eventually got signed with Roc Nation - rapper and hip-hop mogul Jay-Z's record label - in 2008.
After a lengthy stint, she left the Roc Nation management around 2017. Under the prestigious label, she released a handful of projects including 2011 EP "Every Girl" and 2013 EP "Cut 2…Bridget Kelly." 
Bridget, who has written music for pop artists like Kelly Clarkson, released her single lyrics "Special Delivery" in 2012, which managed to climb up to the 51st position in the Billboard's R&B chart.
Apart from singing, she is also a reality television star who has appeared on the VH1 reality series 'Love & Hip-Hop: Hollywood' in its fourth season.
Moreover, with her involvement and contribution in the entertainment industry, Bridget has a raving net worth of $3 Million, according to Celebrity Net Worth.
Stay with us for more updates!