George Lopez wife supported him during his most vulnerable times...revealed his scientifically accurate ethnicity during his time at... is still active in 2019 through its humanitarian works including...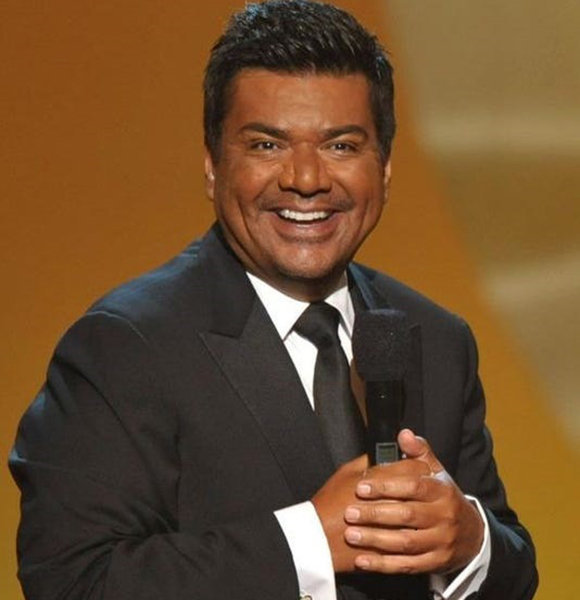 George Lopez is a household name in the field of comedy and late-night talk shows. Mostly known through his self-titled TV show which ran for over six years, the comedian went on to host the  Lopez Tonight show in 2009.
Through the talk show, he made history by becoming the first late-night talk host with Mexican-American ethnicity in the US.
Also known by his nickname G.Lo, the entertainer is recognized for his several notable awards throughout his career. In 2009, he won the Teen Choice Award in the category of the Best Choice Comedian. A year later, his comedy album found its way into the Grammy Awards-nomination.
Moreover, the artist gives back to the community via his George Lopez Foundation. His organization is still active in 2019 through its humanitarian works, including raising awareness on organ donation.
Age, Ethnicity, Family Background
George - height 5 feet and 10 inches (1.78 m) - was born on 23rd April 1961 in Los Angeles, California. The actor possesses Hispanic roots as he has a Mestizo-Mexican ancestry.
Moreover, he revealed his scientifically accurate ethnicity at his talk show in 2009. In one of the episodes that featured Miley Cyrus, it was revealed that George boasts 55 % European, 32 % Native American, 9 % Asian, and 4 % African ancestry.
Celeb Of Hispanic Origin:- Joie Chavis Age, Net Worth, Husband, Family
Although George leads a comfortable life now, his childhood was full of tragedies as his Hispanic parents abandoned him at a young age.
His father, Anastasio Lopez - a migrant worker - ran away from his paternal duties while George was just two months old. To make the matter worse, his mother Frieda Lopez too deserted him at age ten.
Thankfully, his maternal grandmother Benita Gutierrez raised him under proper conditions by working as an inspector in a factory and even managed to get him a job there later on.
George's Wife & Kids
The renowned comedian was previously married to his girlfriend turned wife, Ann Serrano. Interestingly, Ann even made an appearance on his show, George Lopez Presents, in the role of a principal.
The pair had first tied the knot in 1993. During the couple's marriage, the artist's wife supported him during his most vulnerable times. In 2005, his ex-wife Ann donated her kidney to him. The situation had arisen as one of George's kidney needed transplant due to a scar tissue built up in his ureters.
Unfortunately, due to some irreconcilable differences, Ann filed for divorce in November 2010. Finally, in 2012, the once deeply in love couple legally split.
Although the pair are no longer together, they still share a 23-year-old daughter named Mayan Lopez.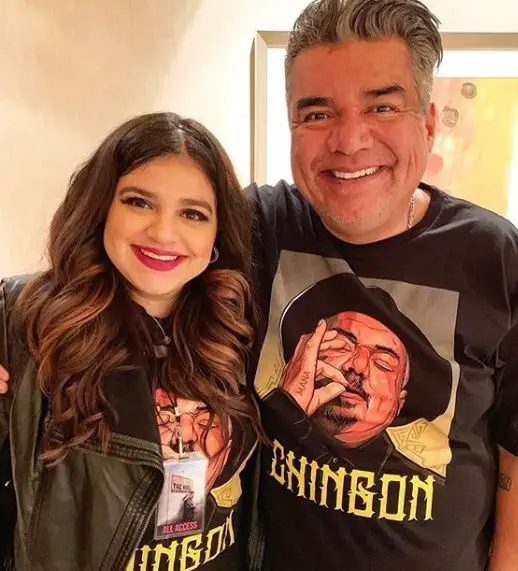 George Lopez spends time with daughter Mayan Lopez in June 2019 (Photo: George Lopez's Instagram)
Mayan has followed in the footsteps of her father by choosing to become an actor. She has already worked in the TV movie, Mr. Troop Mom.
What Is His Net Worth?
Even after losing half of his earnings to his ex-wife during the divorce settlement, the artist still retains a net worth of $45 million. Also, he earns a salary of $15 million per year.
Additionally, he has done brand endorsements for prestigious brands, including Burger King, Donut Prince, and Viagra.
Explore Comedian:- Who Is FatBoy SSE? Wiki Reveals Girlfriend, Net Worth & Essential Facts
The former late-night talk show host also spends his wealth lavishly. He even bought a $2.67 million worth home in Los Angeles in 2014.
Furthermore, in 2019, he continues to tour various places across the country like Las Vegas, Denver, and Los Angeles.