Cyrus Grace Dunham is also an American...received her early education, at...acted on her...doesn't categorize herself as...During her senior school year, Grace...net worth is...later graduated from...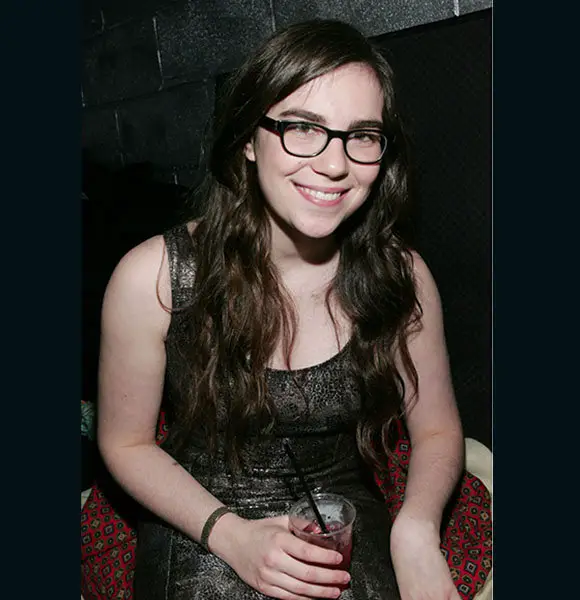 Adjacent with her writing career, Grace Dunham is also an American activist and actor.
She made her acting debut in 2006 as a 13-year old art dealer in the film called Dealing. After stepping into the acting realm, Grace acted on her sister's featured film called Tiny Furniture in 2010.
Over the years, she worked on films such as My Art Creative, and Nonfiction.
Wiki-Like-Bio; Family Background
Born on 28 January 1992, Grace's parents are Carroll Dunham and Laurie Simmons. Her father is a painter by profession while her mother is an artist and photographer.
Interestingly, her sister Lena Dunham is the writer, director, actor, and producer of the hit HBO show Girls.
More About Lena:- Jenni Konner & Lena Dunham, Power Production Couple Split - What Went Wrong?
With support from artistic parents, both Grace and Lena showed natural talent towards creativity and writing at a very early age. Although they share the same genes, Grace is a tad bit taller than Lena, who stands at the height of 5 feet 3 inches(1.6m).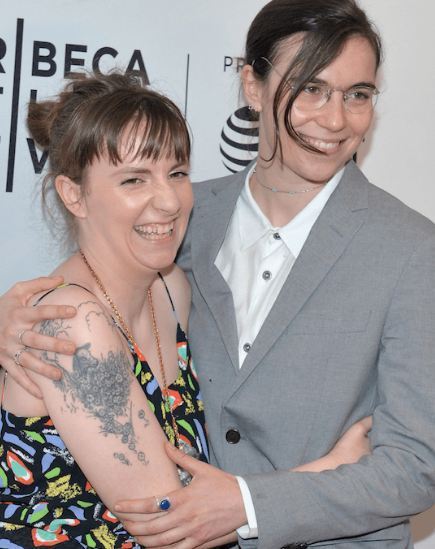 Grace Dunham (left) with sister Lena Dunham in 2017 (Photo: cheatsheet.com)
Grace received her early education at St Ann's School in New York. She wrote for the school's newspaper, yearbook, and poems. She even achieved the Poetry Society of America's Louise Louis/Emily F. Bourne Student Poetry Award for her poem Twin Oaks.
In May 2014, Grace graduated from Brown University with a degree in Urban Studies. Then in 2015, she made her modeling debut; she appeared in a gender-neutral spring 2016 runaway show of Eckhaus Latta.
As of now, Grace holds a job as a columnist for The New Yorker. She is also active in public speaking.
Dating A Boyfriend Or Girlfriend?
Well, for now, Grace has not revealed anything on her relationship status. So, it's like hitting the arrow in the dark to speculate that she is dating anyone. One of the reason's why Grace is hiding any information about her partner - if present - could be her struggle with gender identity.
In an interview in 2016, she briefly talked about not being able to identify herself. She stated,
I think at this phase in my life, there's a particular weight on gender and trying to adequately communicate [that] I'm not a woman, but I'm not a man.
Grace, who doesn't categorize herself of any gender, first came out to her sister Lena. In the beginning, Grace enjoyed dating women and classified herself as a lesbian. But, at the same time, still felt a lot of shame and confusion about her body.
She only learned to accept her body after meeting transgender activist, Reina Gosset.
Celeb With The Same Name:- Grace Larson Husband, Parents, Net Worth
As Grace feels comfortable about herself now, she openly flaunts her hair that matches a man's appearance. However, she is yet to be open about her relationship and plans on getting married.
Net Worth
Keeping her personal life hidden from the world, Grace, who is at the age of 27, has also kept any facts about her professional life a secret. There is no information regarding her net worth or estimated earning.
It is only known that she got some financial growth with the publishing of her book titled The Fool in 2016. So, it's difficult to compare how successful she is in comparison to her sister's net worth of $12 million.