Entertainment
Grace Gummer And Her Baffling Dating Affairs But! Who Exactly Is Her Boyfriend?
Some on-screen couples are so adorable that we wish them to date in real life. Likewise, there are some actors whom we wish to reveal their love life.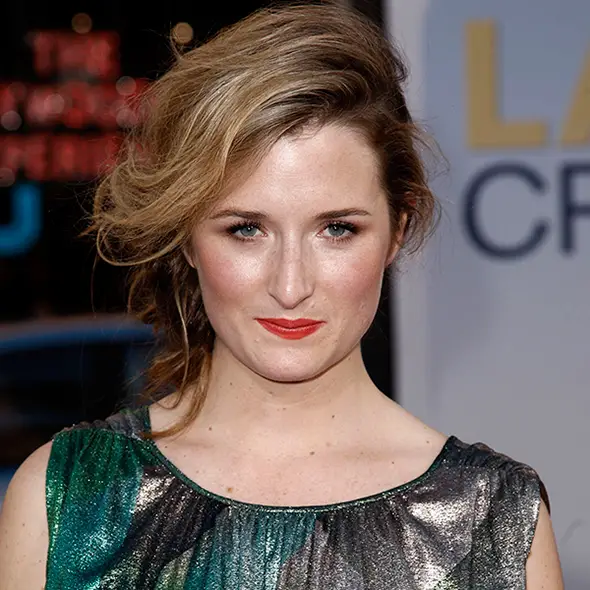 One of the Hollywood's brightest star, Grace Gummer found the love in the man, whom she met in her childhood days.
And their first meeting which, now probably no one remembers, has turned into the most memorable moment for the couple.
The American Horror Story: Freak Show star and her boyfriend is enjoying the blissful moments in their private dating life. So let's sneak into their low-key dating life.
Dating Musician Boyfriend; Inside Their Private Life
The 31-year-old actress is dating the musician, Tay Strathairn--son of Oscar nominee David Strathairn.
The couple first met in 1993 on the set of their parents, Meryl Streep and David Strathairn's film The River Wild. Similar to their parents, both of the couples are now established actors in the industry.
Dive In:- Luke Mably Dating & Girlfriend | Meet The Girl He Might Get Married To!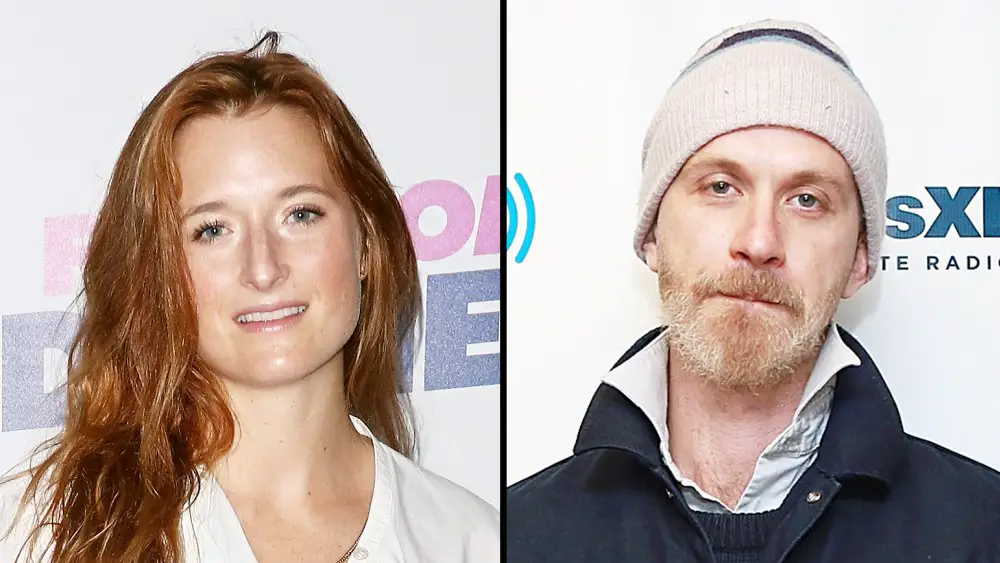 Grace Gummer, boyfriend Tay Strathairn
The pair made their affair public after they attended the HBO documentary Spielberg premiere on 5 October 2017. And since then, the couple hasn't made any public appearance and is very concerned about their dating life. 
Grace's 36-year-old keyboardist boyfriend has also appeared in 1996's Lone Star, 1988's Eight Men Out, and 2015's Dawes: Things Happen among many others.
Discover:- Lauren Sanchez Is Dating Jeff Bezos For Months, Facts About Relationship
Dating History: 
Before getting into the romantic relationship with Tay, she was sharing a love life with actor Billy Crudup back in November 2011. The former Arcadia co-stars were believed to be dating secretly before they revealed about their affair at a party where they were spotted rubbing each other's back and holding their hands.
Also, during an interview with Interview Magazine in April 2010, Grace indirectly revealed that she was in a relationship. However, she didn't disclose the name of her lover at that time. Gace, 24 (then) said-
"My boyfriend and I were at a Dodgers game and the woman selling beer really did not believe that I was 23. She was like, 'I feel scared giving you beer.' It's just a Bud Light!"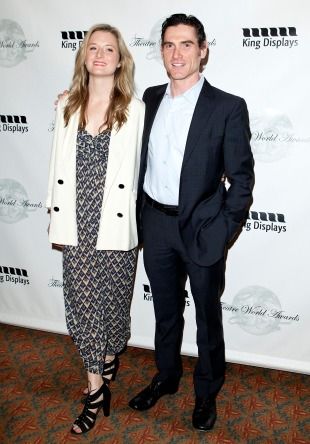 Grace Gummer and her co-star Billy Crudup (Photo: Yahoo)
Well, it seems she was referring to Billy as her boyfriend during her interview with Interview Magazine or was it someone else who went to see Dodgers with her? Well, it still is a mystery.
Since then, the pair started keeping their love life out of the limelight. They were not spotted together in any public event after that, and no news hit media regarding their separation.
Don't Miss:- Is Willy Cartier Gay Or Dating A Girl? Bio Reveals - Sexuality, Age, Net Worth
However, in the year 2014, Grace was found to be in another relationship which was evident her affair with Billy came to an end. Also, Billy is now dating the beautiful actress Naomi Watts since July 2017.
According to Refinery29, the gorgeous and talented actress Grace was in a relationship with a musician, and she spent her 2014's summer on tour with her boyfriend's band.
But, like her other relationships, this one was also kept hush-hush, and the lucky guy was hidden behind the curtains. But the question remains, do they still share a connection, or has Grace moved on?
Thirty-year-old American actress, Grace Gummer has been active in the industry since 2008. Till this date, she has appeared in a significant number of films and television series.
Some of her acting credits include her performance in Arcadia, The Newsroom (2013-2014), Extant (2014–15), American Horror Story: Freak Show (2014–15) and Mr. Robot (2016–present). Through her work in the acting career, Grace has accumulated a splendid net worth of $5 million.