Graham Phillips is a talented actor...rumored to be dating Ariana Grande...does not have a girlfriend for now...is not gay and has had heterosexual relationships in the past...is 26 years old...has worked in many movies and TV shows...net worth is...has a height of...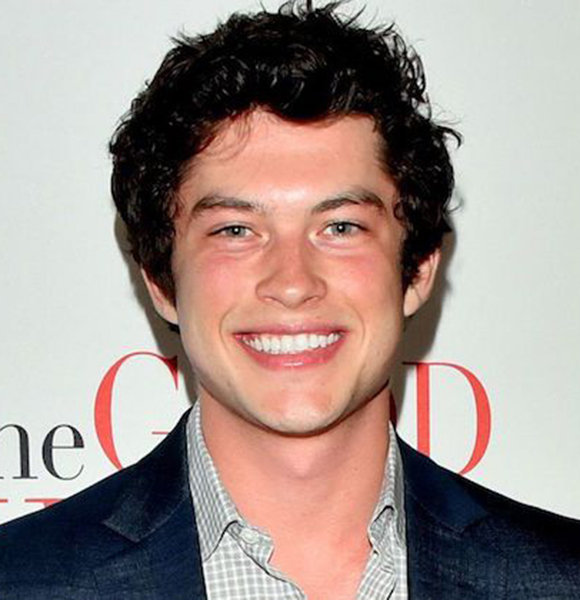 Graham Phillips's so good-looking that rumors about his dating life never seem to die down for very long. And, something similar has popped up after his recent spotting with pop megastar Ariana Grande.
Graham and Ariana have been lovers in the past. But, have they decided to rekindle the relationship that has been dead for quite some time now? Or are people just overreacting?
Is Graham Dating Ariana Grande?
So, let's address the elephant in the room - are Graham and Ariana Grande going out again?
The rumors about them rekindling their relationship surfaced after the duo were spotted out-and-about in New York in March 2019. They were headed for dinner at the famous Carbone Italian restaurant.
More Scoop:- Graham Phillips Spotted With Ariana Grande, Dating Again?
And naturally, the speculations started swirling around about how they must have got together again. But, people keep forgetting one thing; the woman we're talking about - Ariana Grande - is one of those women who can stay friends with her past lovers.
However, not to jump into conclusions, there has been no confirmation or denial from either side. But, a source claiming to be close to Ari said that it would be wrong to assume that she was dating anyone, let alone Graham, right now.
Graham and Ariana also got together back in 2016 for a reunion dinner of Broadway's 13 they both worked in.
But, talking about Graham's history with Ariana, the actor dated the Into You hitmaker in the past. They went out for approximately two years between 2008 to 2011. The relationship was back when they both worked together in 13 on Broadway.
Now, moving on from his real-life relationships to his on-screen connections, Graham appeared as Veronica's(played by Camila Mendes) ex-boyfriend on the show Riverdale's second season.
Staying with on-screen portrayals, Graham has also starred in Blockers, a movie with gay characters.
It's incredible how minor things spark up big speculations. Well, his appearance in Blockers started rumors about Graham being gay. However, his past heterosexual relationships destroy those gossips.
The Broadway actor has not been linked with anyone else in the media, and he looks to be without a girlfriend for now.
Graham: Family Guy
Actors usually have a tight schedule and very little off time. So, it is quite understandable when actors do not get together with their family so much.
But Graham is an exception here, as the Riverdale actor spends a lot of time with his family. He posts pictures of his family members on his social media accounts frequently.
Born as the elder son to father Layn R. Phillips and mother Kathryn Hale Philips, he has a younger brother named Parker Phillips.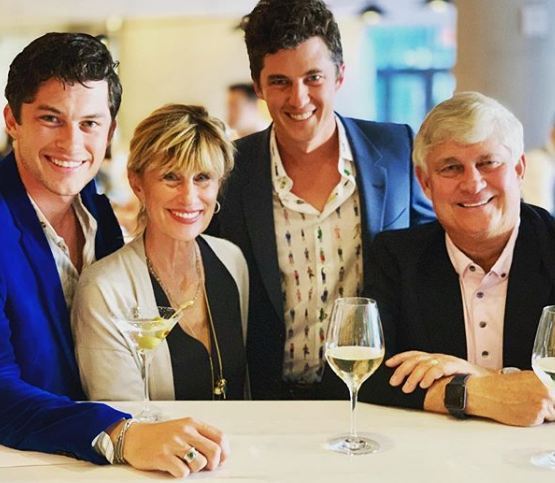 Graham Phillips poses with parents and brother Parker on 17th June 2019 (Photo: Graham Phillips's Instagram)
Graham comes from an educated family as both his parents are attorneys, and his father is also a former US district court judge. Just like Graham, Parker, too, is in the show business. He is an actor and director known for The Bygone and The Mediator.
Height And Net Worth
Graham Phillips (full name - Graham David Phillips) was born on 14th April 1993 in Orange County, California. The 5 feet 9 inches (1.75m) tall actor grew up in Laguna Beach with his family.
Coming from an educated family, as mentioned earlier, Graham (age 26) also pursued a higher degree. The actor graduated with a Bachelor of Arts in History in June 2017 from Princeton University.
Read More:- Lex Scott Davis Husband, Wedding, Family
Graham has been active in the entertainment industry for almost 18 years and is gathering acting experiences and credits to this date. According to IMDb, Graham has a total of 22 acting credits.
In addition to acting, The Good Wife actor is also a talented writer and director, having two credits on each of those categories. Moreover, he has also starred in Broadway theatre acts, most notably in 13 (2008).
Despite this impressive resume of working in high-value movies and TV shows, Graham's exact net worth figures are not yet revealed.