Haley Lu Richardson is the breakout star of 2019. Starring as a teenager...She is dating Jane The Virgin actor...However, the pair are yet to get married. According to Brett, they want to get married in Sedona, Arizona. The places...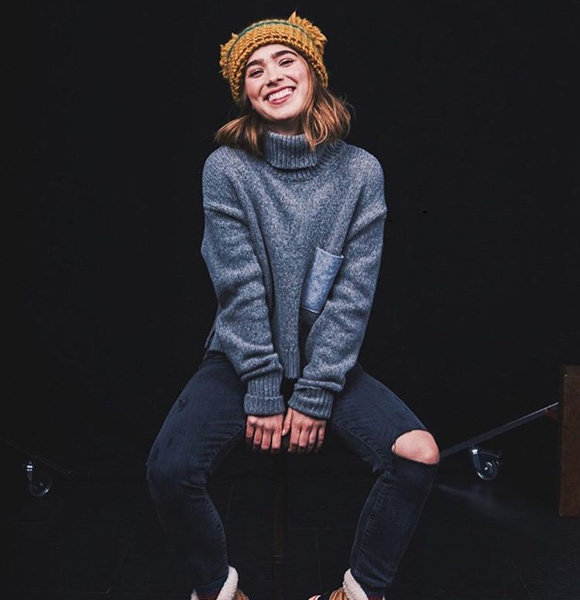 Haley Lu Richardson is the breakout star of 2019. 
Starring as a teenager suffering from cystic fibrosis, she won hearts in the movie, Five Feet Apart. Earlier, she had got recognition for films like The Edge of Seventeen and Recovery Road. 
Apart from her mainstream success, Haley also leads a prosperous love life with her lovely boyfriend turned fiance.
Dating Status, Wedding Info 
Finding love and maintaining it through all the hustle and bustle of Hollywood can be hard. People often date in the showbiz, and things don't work out. Even keeping a relationship for a year is a great feat.
However, Haley has managed the arduous task of maintaining a long relationship. She has been dating Jane The Virgin actor Brett Dier since 2013. 
The pair first met at New Orleans and began a romantic relationship. After enjoying their time as girlfriend and boyfriend, Haley decided to take their relationship to the next level.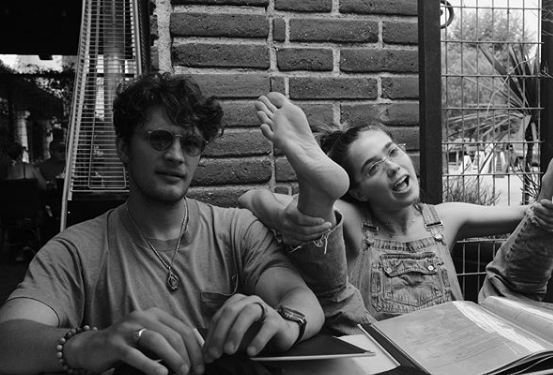 Haley Lu Richardson with boyfriend Brett Dier in September 2019 (Photo: Haley Lu Richardson's Instagram)
It so happened that the two were eating pizza at a strip mall and joking around when the actress had a gut feeling. She acted on it and asked her boyfriend to marry her. To her joy, Brett said yes, and the pair became engaged.
Haley's On-Screen Boyfriend:- Cole Sprouse Girlfriend, Dating Status, Net Worth
Interestingly, Haley had no ring present during the engagement. Thus, the spontaneous pair went to the nearby bush and made rings for each other out of twigs. 
Later, the actress got her engagement ring custom made and engraved it like a twig. 
However, the actor duo is yet to get married. According to Brett, they want to get married in Sedona, Arizona. The place is their ultimate wedding destination, as they feel like it looks like Mars. And, Haley and her fiance think they are aliens. 
Family Info 
Growing up, Haley's parents - Forrest L. Richardson and Valerie Richardson - enrolled her in a Montessori school, which encouraged her to think outside the box. Thus, she picked up dancing at a young age and became enrolled in a dancing company. 
Her graphic designer mother and golf course architect father supported their daughter when she decided to move to Los Angeles at age 16. Although Haley started as a dancer, she later tried her luck in acting. In 2012, she landed her debut role in the short film, Meanamorphosis. 
Movies & TV Shows
Haley boasts over 25 acting credits. Her filmography includes TV shows, namely Up in Arms, Shake It Up, Ravenswood, and Awkward. 
The 24-year-old actress of height 5 feet 2 inches (1.57 m) has also been a part of movies such as The Chaperone, Operation Finale, and Columbus. 
Celeb With Same Name:- Haley Bennett Husband, Children, Net worth
Well, she also tried her hands in acting in TV movies like Christmas Twister, Escape from Polygamy, and Adopted. As of 2019, her films; Unpregnant and After Yang, are in production. 
 Haley didn't stop at films and TV shows; she also worked in a video game called Just Dance: Disney Party in 2012.