Entertainment
Tracy Grimshaw Speculated Lesbian Reveals Partner Details!
A fearless journalist, Tracy has faced several accusations in her sexuality claiming her to be a... unmarried at the age of... she is currently said to be involved with...a ...long career also amounts her net worth to be...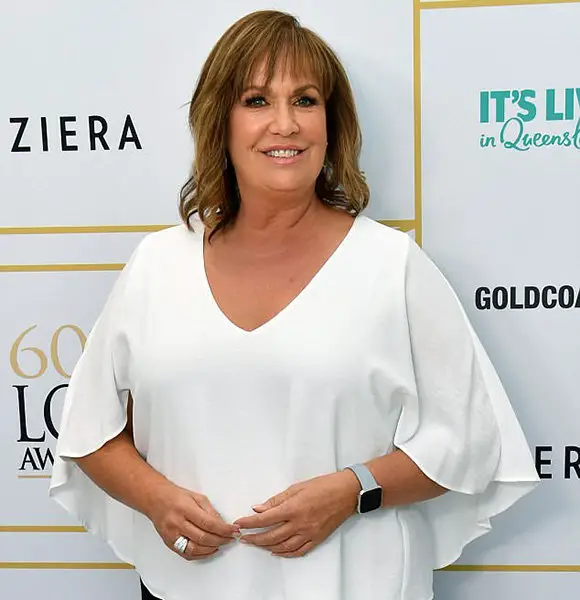 A journalist, reporting news in a conscious attempt to deliver truth to the public, Tracy Grimshaw has had a glittering career full of ups and downs. With an unmatchable passion for the job she performs, and a broad shoulder to execute the responsibilities put down on her, Tracy Grimshaw has been fearless in her career progress.
With the controversies that journalism bring with itself, Tracy has had to explain herself in more than one occasion. A clarification regarding her sexuality and multiple public disputes with other stars, Grimshaw has been through it all.
Yet, with a huge salary range and an explosive net worth figure, she stands today as one of the most famous television personality in the world!
Not Gay Despite Lesbian Rumors; War Of Words With Gordon Ramsay
Tracy has had to clarify her sexuality in more than one occasions. The famous Current Affair host has experienced various awkward circumstances, leading her to clarify about her gay rumors.
See Also: Camryn Grimes Bio Reveals: Married, Lesbian & Personal Life On & Off Screen To Net Worth Details
The first of these rumors started when she had once drunkenly ventured into a hotel hallway believing she had stepped into her shower. Speaking to 2Day's in 2013, the usually straitlaced Grimshaw confirmed this incident.
"I thought I am going to have a shower and get ready because the makeup girls are going to be here in 15 minutes to get me all shooshed for the Today Show. So I took the dress off I was wearing and the finery and pulled out all the bits and bobs from my hair and went to have a shower and found myself in the hallway."
This incident sparked the rumor that she might be a lesbian. However, Grimshaw has denied them to be holding any sort of truth behind it.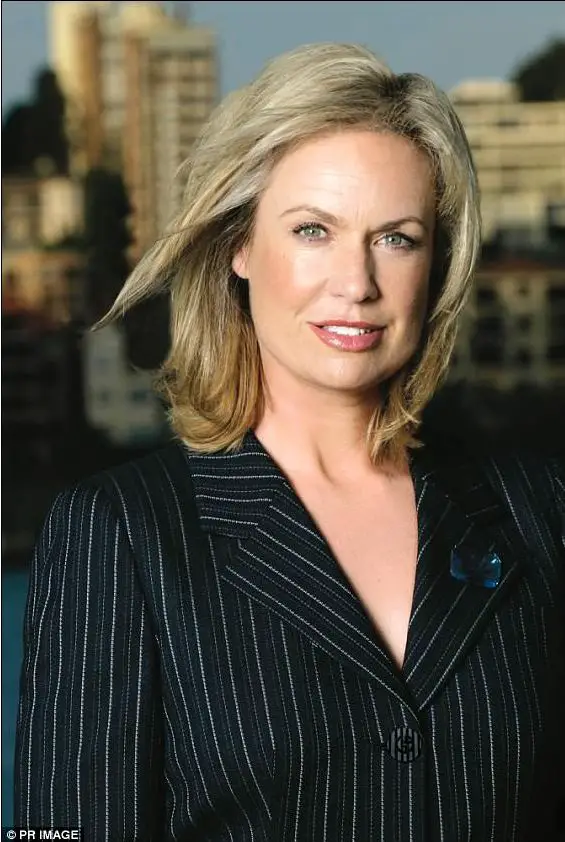 Tracy pictured in 2006 when she began anchoring the show, A Current Affair. (Photo: dailymail.co.uk)
The former co-host of 'Today', again faced controversies after her disputes with the famous celebrity chef Gordon Ramsay, where he termed her as a 'lesbian' in 2009.
Other Australian Journalist:- Sarah Wilson Up Close: Single At Age 44 Or, In A Relationship?
Before an audience of several thousand people at the Melbourne Good Food and Wine Show, following an interview with Grimshaw the previous day in June 2009, he displayed a picture of a woman, who appeared naked. The woman who was posing on her hands and knees but had multiple breasts and the facial features of a pig.
Ramsay further continued the insult, pointing to the picture he said, 
"That's Tracy Grimshaw, I had an interview with her yesterday, holy crap. She needs to see Simon Cowell's Botox doctor."
Ramsay's publicist later termed the comments as a 'joke' and insisted that Gordon and Tracy shared a good bond. However, Tracy was having none of it. She immediately cleared the air about the comments and fired back with a withering editorial during her 'Today' show,
"Obvious Gordon thinks that any woman who doesn't find him attractive must be gay. For the record, I don't. And I'm not."
Despite all the rumors regarding her sexual preference, Grimshaw has constantly reiterated the fact that she is straight.
Partner Details: Not Married 'Yet' At Age 58
Tracy seems to be notoriously guarded about her private life — which seems at odds with the fact that she fronts a foot-in-the-door TV show. She remains to be unmarried focusing all her attention in her professional career.
You May Also Like: Shonda Rhimes Talks On Being Unmarried And Also Has Children But With Whom?
However, one of Channel 9's most beloved star, Tracy, currently residing alone at the outskirts of Sydney, claimed in an interview given to Stellar magazine in 2018, that she has had lots of long-term relationships throughout her life.
"I've had lots of long-term relationships, but I've never talked about any of them."
This could be a ploy by the star journalist to keep all the limelights focused only on her professional career and away from her personal life. With a fairly subdued personality off screen, Tracy, however, might have found a companion in horse trainer Roger Fitzhardinge.
A friend allegedly told Woman's Day in 2017, the nature of the relationship between Tracy and Roger,
"He's a really good company and they share a great love of horses."
Amidst this rumor, Tracy hasn't ruled out getting married. In an interview given to The Australian Woman's Weekly in 2017, she mentions the possibility of her performing the nuptials.
"Anything can happen and if the right bloke knocked on the door then it still might. You never know. You just never know how things might play out."
So, while the journalist continues to accumulate fame and build her net worth, which amounts to $650,000, she remains to be unmarried. But at least, Tracy hasn't lost all hopes yet.