Heather Hemmens' parents even generated electricity from their personal...her love life citing that she wasn't dating anyone at...And just like her net worth, no major development or news...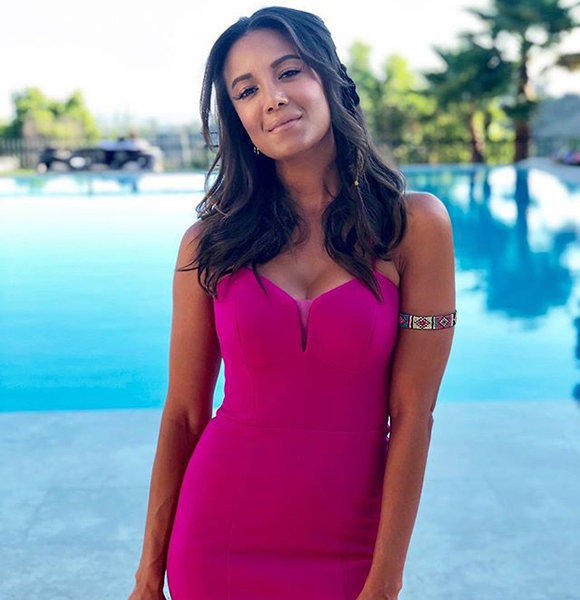 Actress Heather Hemmens's CW 2010 show Hellcats couldn't remain on air for the long run as it was canceled after the first season. However, the show helped her gain significant attention in the entertainment spotlight, and even after the show's end, her personal life gained significant attention among the public.
Interestingly, the actress managed to keep the fans confused as she held a very lowkey profile on her relationship. At one instance, she even suggested she was single. However, let's clear the confusion once and for all on her love life by looking at the facts itself.
Heather's Personal Life
In 2010, Heather was very transparent about her love life, citing that she wasn't dating anyone at all. Moreover, in later years, fans were speculating about her relationship with her Hellcats co-star Robbie Jones. The two were very close to one another through their respective Twitter handles even after the end of their show.
Is Hellcat's AJ Michalka Having Dating Affair? :- It'd Be A Surprise If This Beauty Doesn't Have A Boyfriend
Robbie seemed to be her closer to her, and she was transparent about her friendly love for him. Moreover, in 2012, she tweeted,
"Aww thanks Robbie luv u back and miss you!!!"
However, their relationship was just professional because, in reality, she was dating Matt Barr, her co-star from the same show. In 2011, a video shot by some sneaky paparazzi leaked on YouTube channel Popcandies TV through which her relationship status became crystal clear.
In the clip, she was spotted kissing Matt on the neck out on public and receiving an intimate kiss again from him before they left on their respective cars.
Likewise, the two continued to appear in several events together in the following years, including the 2012 Daytime Emmy Awards and 2013 Kentucky Derby Award. However, during their dating period, the star couple never mentioned their relationship among media.
Heather Hemmens and boyfriend Matt Barr attend the 2013 Barnstable-Brown Derby Gala event (Photo: zimbio.com)
But as of now, the two seem to have gone separate ways. No significant development or news has come out of their relationship.
Parents, Siblings & Race
Heather's date of birth, as per the official records, is 10th July 1988, whereas her birthplace is Waldo, Maine. Heather grew up in a working-class family that struggled to meet some of the crucial needs.
Her family home lay in the woods of her Waldo and lacked necessities such as running water, and her parents even generated electricity from their generator.
Above all, including the actress, her Caucasian father, and Costa Rican mother had the responsibility to look after three more children as well. However, in the long run, everyone in her family turned out to do well for themselves after they grew up.
Famous Caucasian Actor:- Barry Keoghan Girlfriend, Parents, Ethnicity, Net Worth
Her older sister Natalie Hemmens is a handbag designer, whereas her older brother Jason Hemmens is involved in the field of music and martial artist. Likewise, her other sibling Nathan Hemmens is a multitalented investor, musician, and martial artist.
Talking about her body measurements, the 31-year-old TV icon possesses a height of 5 feet & 5 inches (1.6 meters), whereas she weighs 58 kilograms. As per her net worth, she earns over $50,122 per year.