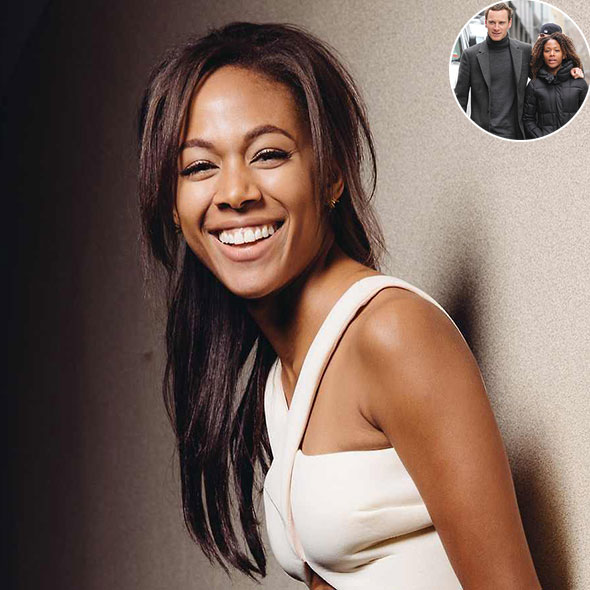 Imagine being a complete stranger to someone whom you believed as your soul mate and having to separate yourself from someone who was once a part of it. A similar case happened to actress Nicole Beharie who once stood in the spotlight due to her broken relationship. Has she gotten over her ex-boyfriend? Or are you still devastated and broken?
Let's have a look at her dating history.
Nicole Beharie's Boyfriend
Nicole met her boyfriend Michael Fassbender while working for the movie "Shame" in the year 2011. Nicole and Michael were not into each other when they were seen enjoying dating in the film. However, the love sparked between Nicole and her boyfriend when they were promoting the movie after the completion.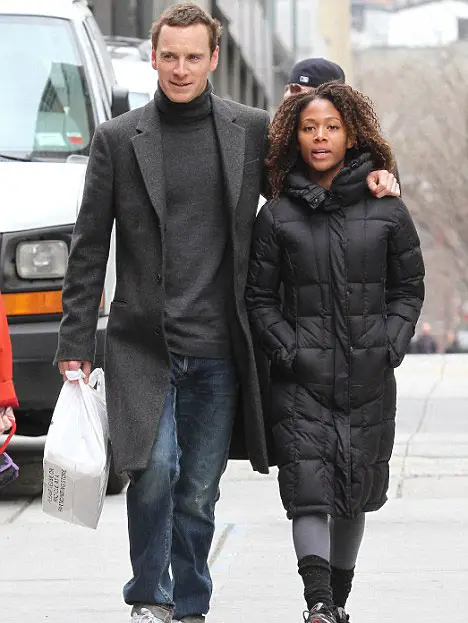 Michael Fassbender with  Nicole Beharie together in New York City (2012). (Source: DailyMail)
According to DailyMail, Nicole's boyfriend confronted his relationship with her after they were seen together walking hand in hand in New York. He admitted to seeing Nicole and meeting as often as possible and how it is hard for them to meet as he lived in England and Nicole in New York. He also shared that they were not dating each other when they were filming but started talking in the promotions where they felt the connection was real, not reel.  
He said:
'I'm seeing Nicole. We're trying to see each other as often as possible, That's kind of difficult when she lives in New York and I live in England.'
 
He added:
'Nothing happened while we were filming. We started talking more on the promotion thing. So, yeah, it just sorts of unfolded like that.'
Even though they struggled to maintain the relationship because of the long distance, Nicole was very happy with her boyfriend, Michael. However, the relationship between them ended in January 2013. Nicole posted on her social media about her separation from her boyfriend, Michael. 

Nicole reveals her break-up with Michael. (Source: Twitter)
Many people speculated that they were engaged; however, they are no longer together. 
Although she has not revealed the real reason for the break-up, she seems to be totally broken from the unexpected dumping. Likewise, her fans have shown kindness and grief to the lady on her Twitter account.

Nicole's fans were supporting her while she was going through a break-up. (Source: Twitter)
There was a lot of speculation regarding their breakup. Many of Nicole's fans said it might just be a misunderstanding or something like that. But, a statement from Nicole's ex-boyfriend, Michael, created a big suspicion about him cheating on her. 
Learn More: Natalie Lisinska's Happy Married Life with Loving Husband
In an interview with Celebitchy, Michael revealed his perspective on meeting women and about the longest dating period in his acting career. While talking about his most extended dating period, he talked about dating a woman for two years. Although the name and dating period was not revealed, he claimed to be influenced by this new girl when he was with Nicole. In the interview, he shared that he likes to make friends; however, this one girl took an interest in him, and while meeting her, he felt like he was a boring older man.
He said:
"I make a lot more friends, you know what I mean? You become a lot more successful in terms of, like, talking to a girl. She's all of a sudden more interested in me. I know that, like, three years ago, she would've walked away after two sentences left my mouth. I remember I was sitting at this table at this thing, and I was talking to this girl. I was like, God, I am so boring right now. But she was like, That's so interesting!. I was like, You know what? Five years ago, this would not have been interesting." 
Nicole's fans and admirers speculated him to be a playboy who was just playing with her feelings. Even though his statement didn't reveal the details, fans were furious to see Nicole getting hurt. 
It has already been nine years after her broken relationship, but she still hasn't explained the actual reason for the breakup. It was Nicole's first-ever relationship, and maybe because of that, it was so hard for her to move on. 
Know About: Who Is Rachael Crawford? Find Out All You Need to Know about Her
It was a special relationship for Nicole; therefore, it was a devastating and heartbreaking situation for her. It took a lot of time for her to move on from the relationship. 
On the other hand, Michael Fassbender started dating Alicia Vikander, a Swedish actress, in 2014. They even got married in 2017 and welcomed their son in 2021.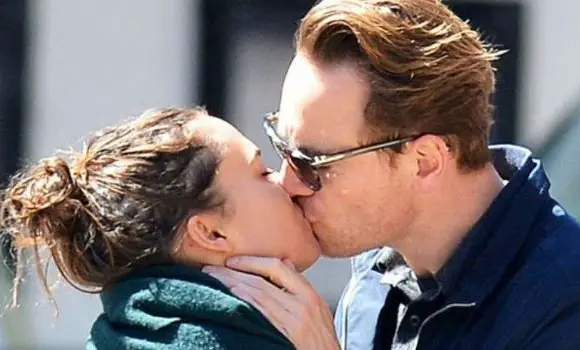 Caption: Alicia Vikander and Michael Fassbender in 2016. (Source: whosdatedwho.com)
However, Nicole started to film "Sleepy Hollow," where she met Tom Mison, who she refers to as one of her good friends. Tom showed and gave full moral support to Nicole to overcome the heartbreak. He tried his best to convince her to forget her ex-boyfriend and move on. 
Nicole was slowly moving on and doing amazing in "Sleepy Hollow," but in 2016, she left the show abruptly due to her health problem. 
Nicole Beharie's Health Condition
According to People, Nicole has to leave the show abruptly due to her battle with an autoimmune disorder. Unfortunately, she didn't disclose her illness to the public, making all worried about her. 
However, Nicole opened up about her disease in 2020. In an interview with the New York Times, she revealed that she suffered from C difficile. It is a condition caused by bacteria that cause a range of symptoms. At that time, she had to leave the show because people labeled her as too difficult to work with. She resented her state at that point, but now she accepts her fate. 
It took her years to get over her illness and manage her career. However, despite having numerous problems, Nicole has not stopped in her career. She has accumulated a net worth of $3 million through her struggle and success. 
Also Find: Frances Fisher's Daughter Received Death Threats! What Really Happened?
Since her heartbreaking breakup, she has remained very private about her love life. Nicole is not married and doesn't have any children, and is still reported to be single. Currently, she is focusing on herself and her career. We will see her more on the screen in the coming future. Till then, stay tuned for more updates on Nicole Beharie.