Entertainment
Hunter McGrady Boyfriend Turned Husband Embraces Her Measurements To Inch
Hunter McGrady, the model known for her appearance in the Sports Illustrated Swimsuit Edition, shares a sound relationship with her boyfriend...the couple got connected through...back in...they had their first date at...which lasted for...since then, the has been together marking...years of relationship. After dating for...her soon-to-be husband...presented her with a ring at...on...asking her to be...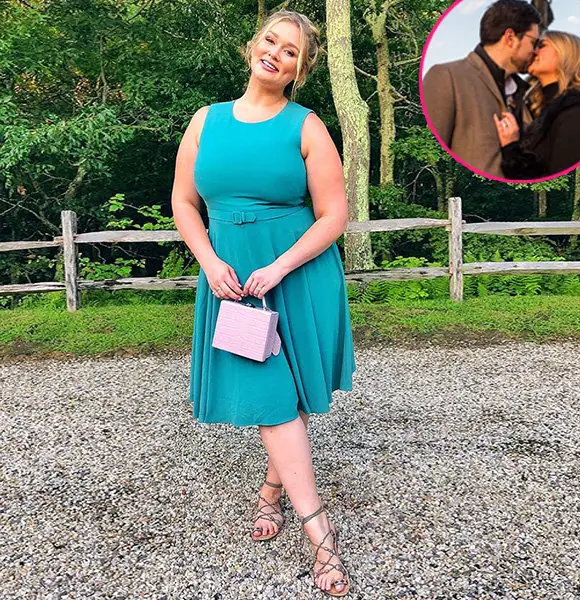 These days young girls starve themselves to lose weight and have perfect body measurements. Hunter McGrady used to be one of those girls depressing herself to get the perfect size zero when she began modeling at the age of 16. 
At 19, she discovered "plus" modeling and paved her path towards it. Being a plus sized model, Hunter made quite a name for herself appearing in the Sports Illustrated Swimsuit Edition but she would rather term being "plus-sized' as  being "size-inclusive."
While advocating for a positive body, Hunter not only has reached the height in her modeling career but also shares a sound relationship with her boyfriend.
Hunter is now engaged to her loving boyfriend-turned-husband who embraces her presence just as they take steps forward in their relationship. 
"Love At First Sight", Relationship With Possible Husband
Hunter McGrady gives all her thanks to Snapchat as the app connected her to her soon-to-husband Brian Keys, who is an Associate Creative Director of Art at BGB Group. 
Take A look at: It's Official, Jacinta Kuznetsov Age 30 Engaged After Split With Jonathan Scott
Turns out Brian was following her on the app for months and dotting on her until he pulled out the courage to ask her out to get drinks when she was in New York back in March 2016. For Hunter, if she wanted to begin something, she wanted it to be serious so asked Brian to add her on facebook.
Looking at Brian's profile, she knew there was something special about him so joined him for drinks. On their first date, the pair met in Bobo in West Village. The moments she walked in there and saw Brian waiting for her at the corner of the bar, Hunter realized that he is "the one."
 According to Hunter, their first date was three days long gave all the credits to Snapchat for landing someone special as Brian in her life. The couple has been together for over two years and has taken significant steps to take their relationship to something everlasting.
Engaged, En Route To Getting Married
After the couple dated for over a year, Brian planned to ask Hunter to be his partner for life. In January 2018, Brian got down on one knee and presented Hunter with a ring asking her to be his lawfully wedded wife.
The proposal came over the holidays when Hunter, Brian, and his seven-year-old was strolling around in New York's Central Park in 20-degree cold weather as Brian wanted to show them something.
Interested In: 'It's Official' Braison Cyrus & Girlfriend Are Engaged, Getting Married Soon
As the three reached the Bow Bridge in Central Park, Hunter was mesmerized by the beauty and wanted to take pictures. Just as she turned around, she saw her boyfriend holding a beautiful sparkler saying words pleasing to her ears.
Hunter said "yes" to the proposal and broke down crying as the happiness filled her eyes. The proposal came as a complete surprise to her and had she known before she might have kept it together.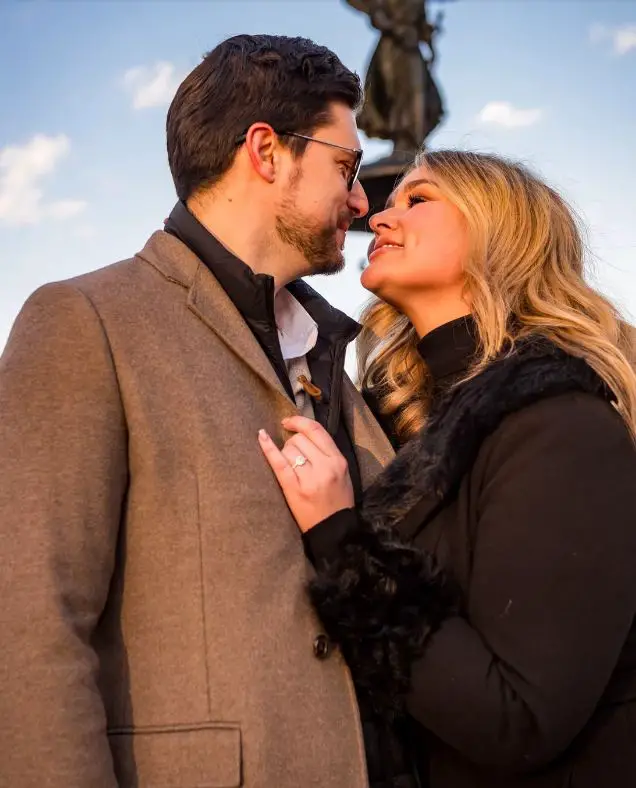 Hunter Mcgrady with boyfriend Brian Keys. (Photo: people.com)
Only a week a later, Hunter opened up about her plans for her wedding revealing that she wanted the ceremony to take place at a vineyard or mountaintop back home in Southern California. She even expressed that she is obsessing over the Pronovias wedding dresses.
More From Liverampup: Bindi Irwin Engaged In Bliss! Perfect Boyfriend That Dad Would Surely Approve
By now, the couple has finally fixed the date for the wedding ceremony which is set to take place on 16 June 2019. The ceremony is to take place in Moorpark California followed by a reception at Eden Gardens.
Well, by the looks of it, Hunter sure has found her perfect match and is looking forward to exchanging the wedding vows with her significant other as they make a family of their own.