Entertainment
It's Official, Jacinta Kuznetsov Age 30 Engaged After Split With Jonathan Scott
Jacinta Kuznetsov is Jonathan Scott's ex-girlfriend......At the age of ..., she holds the American nationality......She is engaged and about to get married to her best friend of six years......Learn more about her former dating life, split with ex-boyfriend, and family......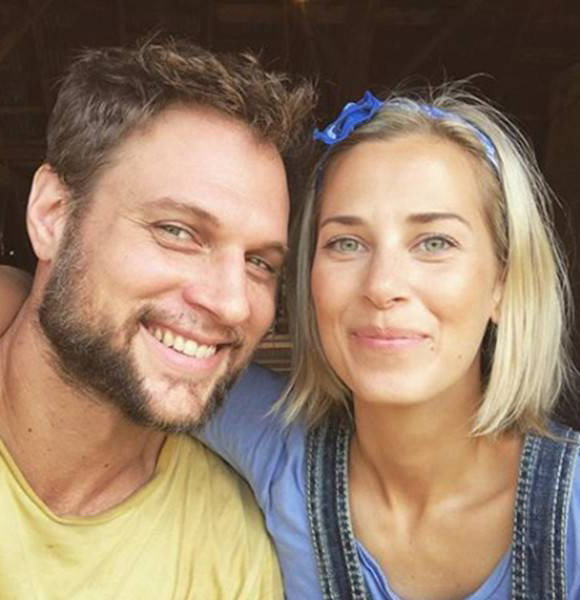 Jacinta Kuznetsov is engaged to her best friend, finally evacuating him out of the friend zone!
She had first reached to the search engine after a romantic affair with a famous TV star, Jonathan Scott. Alert! She is not engaged to Jonathan Scott.
Within a few months of the split with her beau of more than two years, Jacinta quickly moved on to a new boyfriend. And here, the couple has already stepped forward with their dating life.
Engaged With Best-Friend; Met Six Years Ago
Jacinta Kuznetsov broke the hearts of many after she revealed her engagement to best friend, Will Allen. 
Jacinta, who holds the American Nationality, has known her fiance Will Allen, who is a bar owner and a shark advocate, for six long years. On the day Will popped the question, the couple visited the place where they had first met six years ago.
See Also:- One Step For Love! Property Brothers' Drew Scott Proclaims Engagement With His Girlfriend Linda Phan
Jacinta, aged 30, announced the happy news by sharing multiple pictures on Instagram on 14 November 2018. Cherishing the six years long friendship, she wrote:
"Thank you for your friendship for six years, my love. I am grateful we figured it all out. And thank you for asking me to be your bff forever #yesyesyes."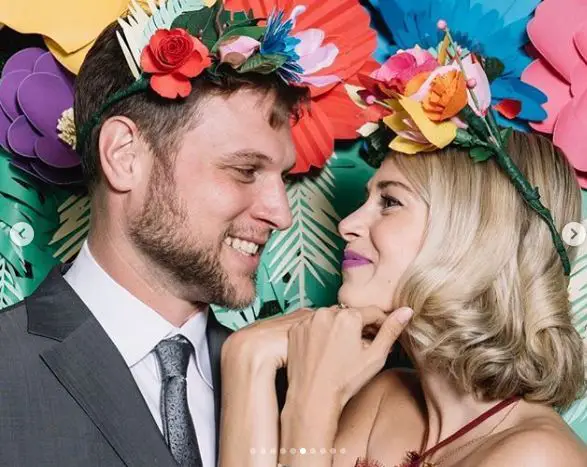 Jacinta Kuznetsov is engaged to Will Allen (Photo: Jacinta Kuznetsov's Instagram)
Though the partners have not revealed the location of their engagement, they seemed to have gotten engaged at the Lighthouse Park from where Will had posted pictures earlier in November.
Getting Engaged:- Tania Raymonde Engaged To Artist Boyfriend 'Soon-To-Be Husband' & Family
Calling Jacinta as the most influential woman he has ever known, Will Instagrammed the adorable pictures of the lovebirds kissing on 13 November 2018.
He stated in the caption that he never felt courageous in his life, but after meeting his fiancee, he is "happy and excited."  Moreover, the couple has not yet gushed their married plans, but it seems like a wedding is on the way with friends and family all over the world attending the event.
Dating With Jonathan; Wishes Best For Ex-Girlfriend
The engagement news came just eight months after her split with Property Brothers star Jonathan Scott in April 2018.
She had been dating Jonathan since 2015, and both of them seemed to be content with their relationship. But they placed the audience in the trauma after they announced their split via Instagram.
Don't Miss:- Josephine Skriver Is Engaged To Boyfriend; Ringing Wedding Bells Gleefully
Jonathan and Jacinta, who were both development producers at the HGTV Star, announced their split, each posting a heartfelt message on Instagram.
Jonathan recalled the moment of their meeting in 2015 and calling Jacinta as a kind and courageous woman; he claimed that their respect for each other would not change.
He further noted in the now-deleted Instagram post that there's no negativity and jealousy in their relationship.
"Our memories are filled with joy and we will continue to advocate for each other as friends wherever we go."
As for Jacinta, she regards her time with Jonathan as a beautiful and rewarding time of her life. She further said that they still have "deep love and respect" despite the separation.
Thinking about how Scott feels about his ex-girlfriend moving on so quickly? He talked to the US Weekly that he wished best for the Jacinta.