Entertainment
Ian Jeffrey [James Charles' Brother] Wiki, Age, Dating Status Now
Ian Jeffrey is the younger brother of James Charles... he is an Instagram personality with more than...and also has his own YouTube channel with... He was born in... and he went to...His net worth is... And he was in a relationship with.... who is a famous internet star...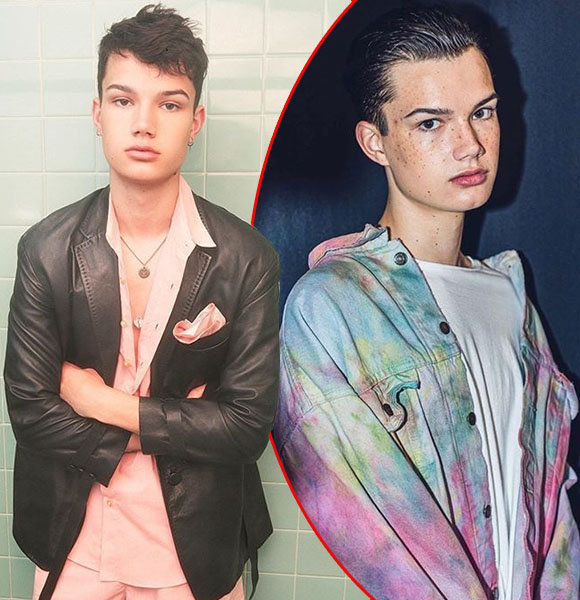 Ian Jeffrey is an American Instagram personality who came into the limelight because of the popularity of his older brother, James Charles: a makeup artist and internet sensation. Ian has featured in a couple of James' YouTube videos and he has his own YouTube Channel with more than 850,000 subscribers.
Let's dive in to know more about this young YouTuber/Instagrammer in detail.
Ian Jeffrey Bio
Ian Jeffrey, the younger brother of James Charles, was born as Ian Dickinson on 17 December 2001. His place of birth is New York.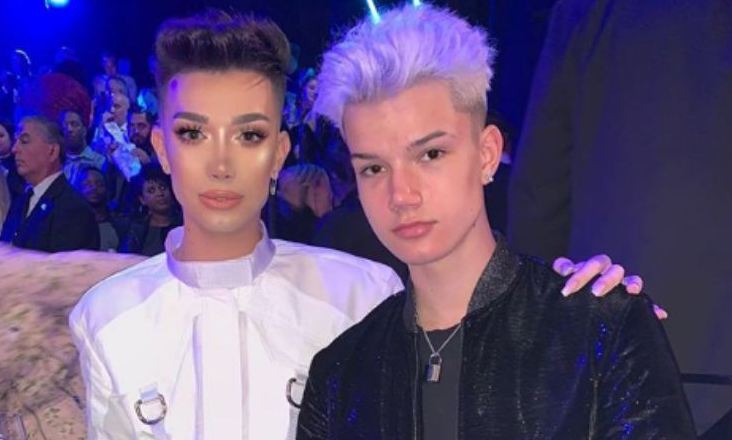 Ian Jeffrey poses with his older brother James Charles. (Photo: Seventeen)
He was raised in Bethlehem where he attended Bethlehem Central High School; the same school which James Charles also attended. The young Instagrammer played college basketball for Bethlehem High School under the jersey number 3.
Apart from basketball, Ian is also quite interested in football and video games. 
What is Ian Jeffrey Dating Status Now?
Ian can be considered single as for now, following his breakup with his ex-girlfriend Loren Gray. 
You May Also Like:- Loren Gray Wiki: From Her Birthday, Age To Her Dating Affair And Boyfriend!
The couple started to date back in December 2018 and the confirmation came from Ian through his social media account where he called Loren "a little bean".
However, the relationship didn't last long as on 18 March 2019, Loren left their fans heartbroken by declaring their split via Twitter post where she said,
"ian and i are no longer together. i'm still always here for him as a friend and we are better that way. thank u<3".
As of December 2019, Ian is not currently seen with anyone, in particular, to be romantically involved with. 
Ian Jeffrey Net Worth
Ian has a massive amount of followers on Instagram which is more than 2 million and its getting higher day by day.
In addition to this, he also has his own YouTube channel with more than 850,000 subscribers.
This Might Interest You:- Openly Gay James Charles, Exceptional Makeup Artist Boyfriend | Dating?
However, despite being involved in many money-making activities, Ian's net worth is not revealed yet. Talking about his brother's net worth, James Charles who is openly gay has a net worth of $12 million which is amassed through his YouTube videos, beauty products and his clothing line released in late 2018 which is also managed by Ian.
Interesting Facts About Ian Jeffrey
Ian defended his brother James in a feud with Tati Westbrook in May 2019.
His ex-girlfriend Loren is a TikTok star with more than 35 million fans. 
Ian's father worked as a contractor. 
He was featured in two of James' YouTube videos titled 'LITTLE BROTHER DOES MY MAKEUP!' and 'Turning My Little Brother Into a Drag Queen!'