Ian Ziering's wife even made a cameo in his show... has been married twice and failed once in maintaining a... life with a wedding ceremony at Newport Beach...Throughout their five years of marriage, his wife even made a cameo in his show...In 2009, after Ian came across Erin, Kristine Ludwig, a former nurse, he gave love...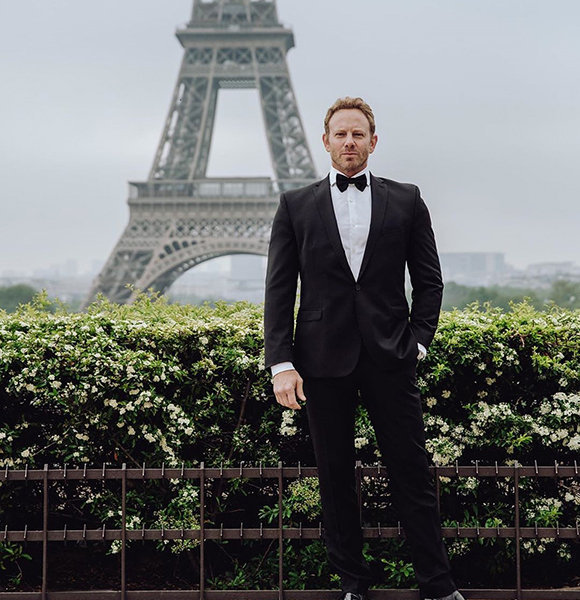 Actor Ian Ziering found prominent success in showbiz with his appearances in hit Sharknado film franchise. Apart from being an actor, he also made his mark in reality TV by appearing as a contestant in the fourth season of Dancing With The Stars.
No wonder, he has managed to gain substantial financial prosperity from his film projects. Also, along with the fame and riches, he was able to start a stable family life after a few failures in doing so. But has it worked out in the long run? Let's find out.
Ex-Wife, Divorce
Ian's first marriage was to actress Nikki Ziering, who is well known for starring in movies like Austin Powers in Goldmember and Golddigger. Although it remains a mystery about when they started dating, the two tied the knot on 4th July 1997.
Involved In Cameo Roles:- Morgan Eastwood Siblings, Family, Boyfriend
Throughout their five years of marriage, his wife even made a cameo in his show Beverly Hills, 90210, in one episode. But their marriage didn't work out, and on 28th February 2002, the artist filed for divorce, and they seperated officially.
Also, his ex-wife kept his surname even after the split. On the other hand, Ian didn't suffer any economic burden court procedures as he wasn't required to pay for spousal support.
Second Marriage, Kids
In 2009, after Ian came across Erin Ludwig, a former nurse, he gave love another chance. They two began dating one another, and on 3rd February 2010, the couple got engaged.
Likewise, on 28th May 2010, the pair initiated their married life with a wedding ceremony at Newport Beach, California. Several of the actor's close acquaintances, including his co-stars Jennie Garth and Jason Priestley, attended the auspicious day.
Marital Life Now?
After their marriage, Ian's two daughters, Mia Loren, and Penna Mae, came into the world. Although his second marriage lasted more than his first one, it didn't work out in the long run.
Know More About Ian's Second Wife:- Erin Ludwig Wiki, Age, Husband, Net Worth
In October 2019, he revealed to his fans that he and his wife had decided to go on separate paths while still remaining in good terms.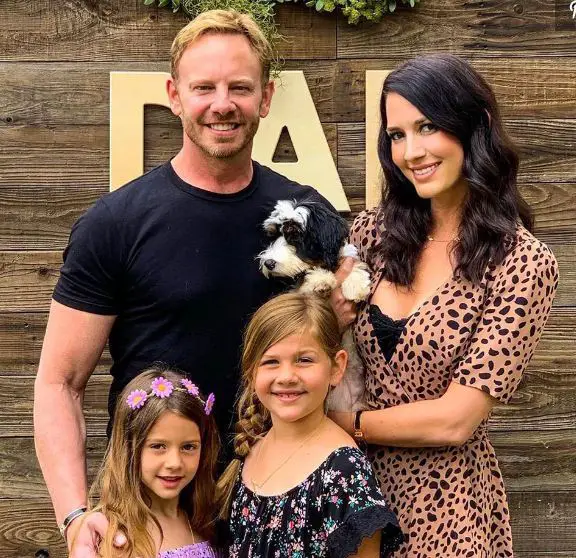 Ian Ziering with wife Kristine Ludwig along with daughter Mia Loren and Penna Mae (Photo: people.com)
However, as of today, they haven't yet officially seperated as a legal procedure for the divorce still seems to be on works. So, time will tell if the divorce settlement between the two will go smoothly or not.
Age, Family, Early life
Ian's date of birth, as per the official records, is 30th March 1964, whereas his place of birth is Newark New Jersey. His mother, Muriel "Mickie," worked as an educator, whereas his father was a professional saxophonist by profession. Unfortunately, though, both of them are no longer alive today.
The 55-year-old actor is the youngest son in the family as he has two elder brothers named Jeff and Barry Ziering. He grew up in the Jewish heritage as his family roots can be traced back to Russia and Austria.
In terms of education, he earned his college degree from William Paterson University in 1988, whereas he completed his schooling from West Orange High School.
Net Worth Info
Ian has been involved in the entertainment industry for more than two decades, so his net worth of $8 million won't come as a surprise at all. Since his debut onscreen in 1951, he has made appearances in several notable projects such as the TV Show Beverly Hills, 90210.
Moreover, his recurring appearance in the popular film franchise Sharkanado has contributed highly to his financial and career success. His salary for the Sharkanado sequel was increased drastically from $100,000 to $200,000.
Moreover, thanks to the popularity of Sharknado, he was paid a hefty salary of $500,000 for appearing in the fifth installment of the franchise.
While acting remains his primary source of income, he also has other sources of revenue at his disposal. He has his clothing brand titled Chainsaw Brands that he initiated after taking inspiration from working on the show, The Apprentice.
Besides, his work, Ian's hairstyle is also a hit among his fans.