Morgan Eastwood...the youngest of Eastwood's eight siblings...she is in a relationship...her boyfriend's identity...the legacy of the Eastwood family...there is speculation about the possibility...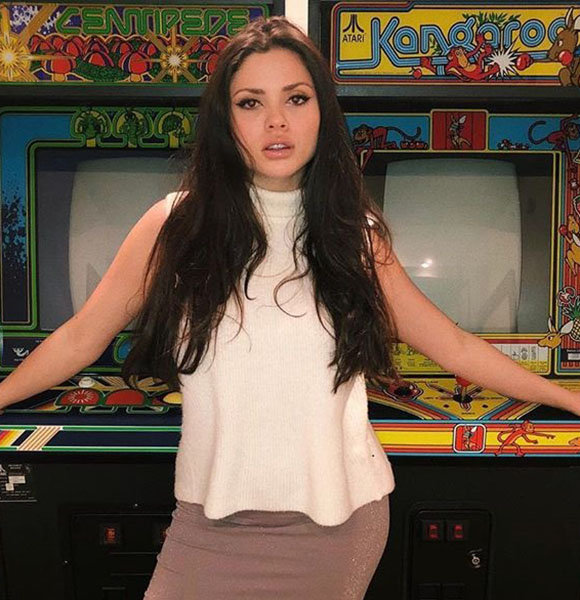 Morgan Eastwood is the youngest daughter of one of the most iconic Hollywood actor and director Clint Eastwood, who ruled Hollywood for more than five decades.
Even though Morgan kept herself out of the spotlight for most of her time, she has now started to walk on her father's path.
22-year-old Morgan first got introduced to the world of fame through the E! reality series Mrs. Eastwood & Company in 2012. It was a show of seven episodes which also featured her father, mother Dina Ruiz, and half-sister, Francesca Eastwood.
Since then, Morgan has been doing cameo roles.
Family: Bio And Parents
Born to famous parents: Clint Eastwood and Dina Ruiz Eastwood - an American reporter and TV news anchor - on 12th December 1996, Morgan is a native of Los Angeles, California. She possesses a mixed-race ethnicity; probably it's what gives her beauty and charm.
Almost with an average height of 5 feet and 5 inches (1.65m), Morgan was named after her maternal mother. Her mother and father got divorced in 2014, ending their 14 years of their marriage.
Although her parents split, the legacy of the name of the Eastwood family stayed with her.
Morgan lived a normal childhood despite the influences of her veteran actor father and active lifestyle of her mother in the entertainment industry.
Related Through Her Father:- Jacelyn Reeves Wiki: Former Flight Attendant Beau of Clint Eastwood, Got Married To Bell
However, she did play small roles in movies like Million Dollar Baby (2004) and Changeling (2008). She also featured in E! reality series Mrs. Eastwood & Company.
Morgan Eastwood Siblings
Her father's big screen and behind the camera days span as long as his history with relationship and children. So, it's no surprise that the legacy of Clint Eastwood brings her seven siblings, who are split between six different women.
Interestingly, her eldest sibling, Laurie Eastwood did not join the Eastwood family until she was in her 30's as foster parents raised her. Morgan celebrated the family union with her latest found sister at the premiere of Clint's 2018 movie, The Mule.
Morgan posted a picture of the reunion at the end of 2018 with a remark:
'SO RARE for all 8 Eastwood siblings to be in one room!!!'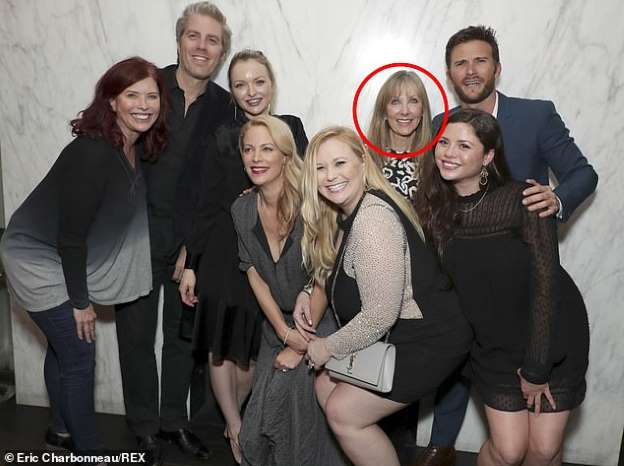 Party of eight: Morgan Eastwood (front left) with her seven siblings including Laurie in a red circle (Photo: Megan Eastwood's Instagram)
Many of her siblings have followed their father's footsteps and have remained closer to the spotlight. Jazz musician, makeup artist, producer, model, actor, and director are some of the related jobs the siblings have attached themselves.
For instance, Morgan's half-sister Francesca Eastwood has appeared in the TV series like Fargo and Twin Peaks. Further, her half-brother actor and model Scott Eastwood has at least five major motion movies to his credit including Overdrive and The Fate of the Furious.
Her other sibling, Kimber Lynn Eastwood, is a professional make up artist and a producer in the entertainment industry. Kimber was also the head artist for the movie, The Gulf.
Know More On Francesca Eastwood:- Married Life To Expand, Crib Needed!
It is always good to see all of her siblings together sharing vacations, weddings, passion for golf, and other reunions despite their different origins.
Is Morgan Dating? Boyfriend?
With her father's estimated fortune of $375 million and her net worth standing around $500 thousand, Morgan is bound to magnetize rich and famous attractive youths in her life. However, there's no one to have her boyfriend tag now.
Though her dating details are rare, words like hubby and boyfriend are time and again mentioned on her social media, especially Instagram and Twitter.
In the Valentine of 2015, Morgan posted on Instagram:
Happy Valentine's Day, hubby to Jackson Vuitton.
Then, in 2017, she wrote:
My 5th-grade boyfriend gave me Claire's jewelry it was so romantic.
Despite all the posts and rumors, none has seen her with anyone in particular in public till date.