Indya Moore is a successful model... had to face a lot of hardships... subject to homophobia... left home for foster homes... started modeling at a young age... had surgery... lowkey about dating life...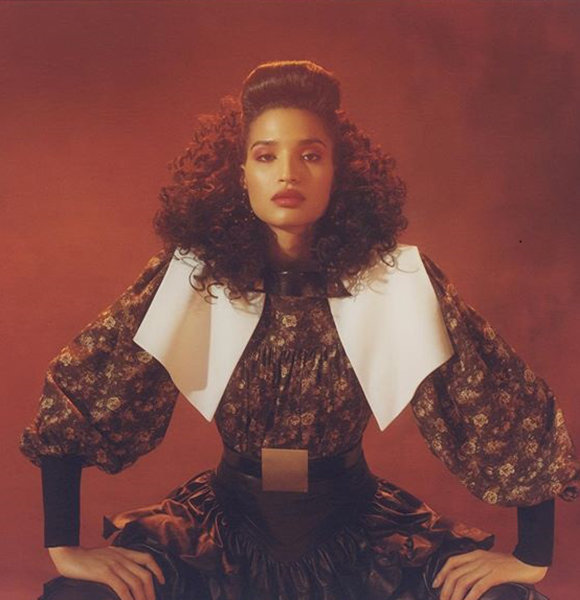 The fashion industry can be unforgiving for transgender models like Indya Moore.
Having modeled for the likes of Gucci and Dior, Indya is now a well-known name in the industry. However, she didn't always have a comfortable life as the model struggled with her sexuality during her childhood and teenage years.
From being bullied, trafficked, and humiliated, to becoming a famous model-actress & an inspiration for trans people around the world, Indya overcame every obstacle in her path.
Indya Moore Before and After
Indya Moore was born as a male to a Puerto Rican teen mom and Catholic immigrant father on 17th of January 1995. Her ethnicity, however, is mixed as she derives her heritage from Dominican, Puerto Rican, and Haitian ancestry.
The Pose star's parents wanted her to remain true to her biological gender and were even concerned about her safety. But, it was not meant to be as Indya realized at a very young age that she was not a man.
Check Out Another Transgender Model: Hari Nef Transgender, Dating, Parents, Net Worth
Consequently, at the age of 14, she left her home and stayed at foster care. While moving from one foster home to another, she joined modeling at the age of 15.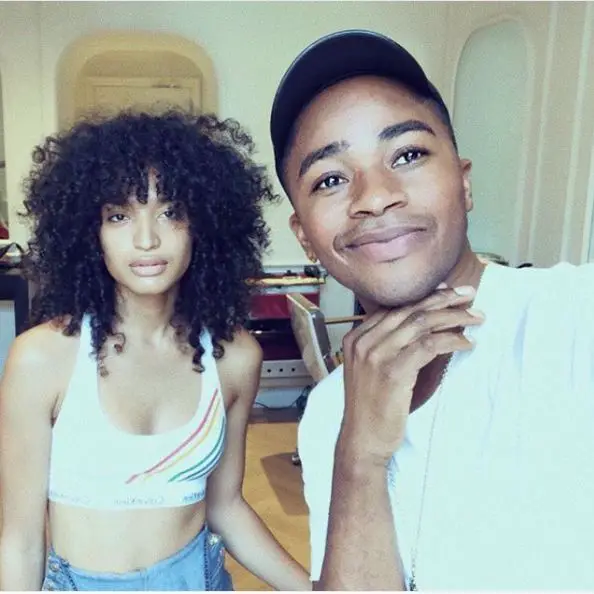 Indya Moore with celebrity hairstylist Hos Hounkpatin in 2019 (Photo: Indya Moore's Instagram)
However, her difficulties didn't stop there. She was taken in by a trans woman, who gave Indya her share of hormonal medicines but suddenly stopped one day. Since her supply ceased, she resorted to selling herself online for money. 
Indya then joined a group home, where she thought things would be different. But reality struck when she had to face constant bullying.
Through all that, her big break came in 2017 as the New York native got a chance to participate in the OAK Fashion Show during the New York Fashion Week.
With her height of 5 feet 8 inches (1.73 meters), Indya caught the eye of many and soon became an inspiration to many of her fellow trans people.
As of now, she now plays the role of Angel in Ryan Murphy's FX TV series Pose. A well-established model already, Indya also advocates for transgender rights and is very vocal against homophobia. 
The model even came out as a poly back in 2018 but refrained from defining the term.
Dating, Stalker Ex-Boyfriend
Even though Indya was born as a male, she underwent gender confirmation surgery and transformed physically into a woman. 
In the video of 2017 song "Don't Pull Away" by J. Views, she was seen kissing another LGBT model and advocate, Elliot Sailors. While Indya is not attracted to women, it is clear she does not have a problem exercising her acting dynamics.
Read Also: Sophia Hutchins Bio, Transgender, Before & After Pic
Her attraction to men is evident. However, there hasn't been mention of a boyfriend until now. So, she is presumed to be single.
In an interview with "The Cut," Indya did talk of a former boyfriend, who resurfaced after her role in the show Pose. According to Indya, the ex-boyfriend was "threatening her safety" to such a point that she had to inform the police.