Entertainment
Instead Of Dating Co-Star Aston Kutcher, Ophelia Lovibond Had An Affair With British Boyfriend
After sharing some impeccable chemistry, many of the viewers want their favorite on-screen couple to continue their dating in their real life as well. But, only few can transform their reel life romance into real life.
Similarly, most of the viewers wanted Ophelia Lovibond to date her co-star Aston Kutcher, but she chose a man she deems perfect.
Dated British Boyfriend Instead Of Her Co-star: 
Most of the fans of "No Strings Attached" wished them to date off-screen but their desire couldn't be met. Ophelia Lovibond, who filmed a cozy romance with her co-star Ashton Kutcher fell for 'Brit to Watch' star Tom Hughes.
You May Also Like: Adam Cohen With Son To Craze For, Who Is His Wife? Is He Even Married?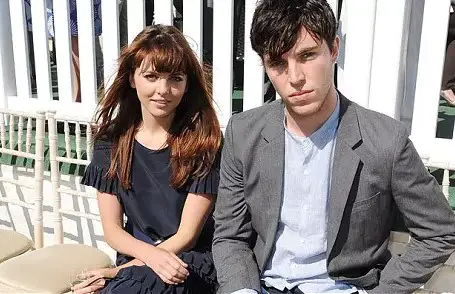 Ophelia Lovibond and Tom Hughes. (Photo: The Telegraph)
In an interview with Telegraph back in 2011, Ophelia revealed that she is dating Tom Hughes. She also showed her preference for keeping the personal life out of the limelight. She stated-
"I've just moved to Hampstead with my boyfriend. Neither of us like to talk about out private lives, but we haven't been together that long."
Extremely open about her desire to keep her personal life under the hat, Ophelia has thus not provided any sort of updates regarding her relationship with Tom.
With no social media posts and public appearances together like other famous celebrity couples, Ophelia's relationship with Tom has thus remained extremely secretive over the years.
Are they still together? Another Affair On The Cards?
It seems that Lovibond split with her handsome boyfriend, Tom for he is currently dating Victoria co-star Jenna Coleman. They were first seen sharing a cozy on-screen romance as Queen Victoria and Prince Albert and now are enjoying romantic affair taking the drama into real life.
Read Also: After Getting Cozy With The Prince's Ex-Girlfriend, Douglas Booth Started Dating His Co-Star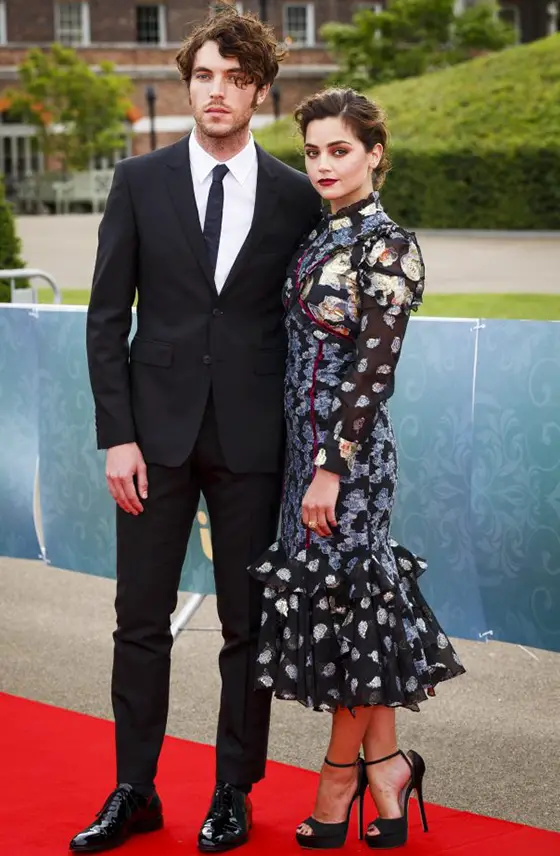 Tom Hughes and his new girlfriend Jenna Coleman. (Photo: The sun)
The pair is said to be dating secretly for a year. A source close to them said that Prince Harry played a role of matchmaker between the two. Furthermore, he revealed-
"They've been together for months, on and off since last summer. Tom dumped his long-term girlfriend to be with Jenna and she chose to be with him even though Prince Harry was very keen on her."
With no clear reasons behind his split with Ophelia, it seems Tom has long forgotten the Guardians Of The Galaxy actress.
Strongly Opinionated Feminist
Ophelia Lovibond, age 32, has been active in the film industry since 2000.
She has appeared in many movies and television series justifying the character very well. Her remarkable performances include her work in US television series Elementary (2014-2015), No Strings Attached (2011), The Poison Tree (2012), Thor: The Dark World (2013), Guardians of the Galaxy (2014), The Autopsy of Jane Doe (2016) and Hooten & the Lady (2016-present).
Ophelia has not only gained popularity from her portrayals but also has been able to accumulate fantastic net worth which is estimated to be $2 million.  
Landing in such a strong position following her works in the industry, Ophelia has also utilized her position to strongly voice her opinion regarding gender equality in the movie industry.
The actress has voiced her preference for theatre over movies on several occasions as well mentioning the reason that theatre doesn't demand the actress to strip their clothes like in the movies.
Don't Miss: Pom Klementieff's Wiki-Like Bio Includes Dating Affair With Boyfriend? Claims To Be Fine Even After Brother's Death
Talking at The Empire Awards in March 2018, Ophelia also mentioned her pleasure being a modern-day actress, where anybody can raise their voice against the discrimination they suffer.
"Being an actress in the industry [now] is satisfying because you know you're going to engender real meaningful systemic change."
Beside her feminist works, Ophelia has recently also been a part of a play in 2018 titled Nightfall, Bridge Theatre London.