Entertainment
Harmony of Personal and Professional Life : Lauren Glassberg
Lauren Glassberg (Born on June 2, 1971) is an American journalist and a currently featured reporter and substitute co-anchor for WABC's TV's editions of Eyewitness News in New York City. The Emmy Award-winning journalist, Lauren Glassberg, has been bestowing her charms on the screens of American televisions for quite a time now. However, she's somehow managed to escape any disclosure about her personal life so far–the only query her millions of fans are holding for so long is to know whether she is married or engaged or have a boyfriend at all.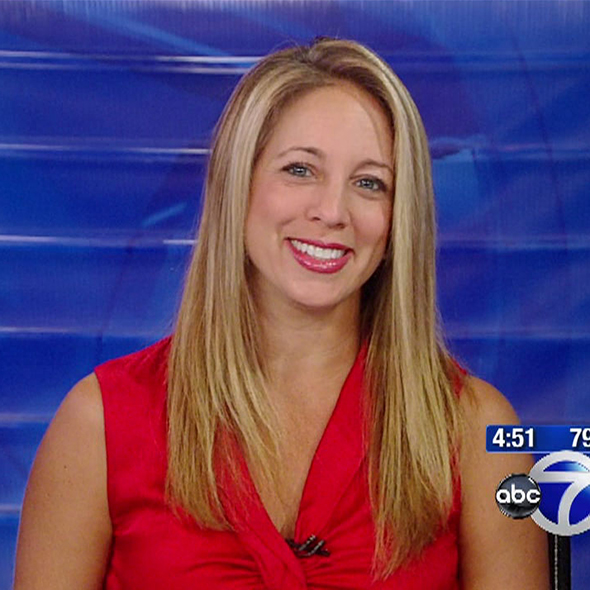 The 51-year-old mother is an Emmy award-winning journalist and co-anchor of WABC-TV's edition of Eyewitness News.
The co-anchor loves her life with her 8-year-old son and likes to keep it very private. But we can still see the mother-son duo having fun with their life and enjoying every little thing. There is no doubt they both love each other's company more than anything.
Passion Turned Into A Career
The former Emmy award winner was not handed this success overnight. Instead, Glassberg has had a steady walk to the height of success. 
She got her first break in the field as a writer for Roosevelt Island's newspaper called "Main Street Wire". Even though this was a big break for a journalism enthusiast, it was only the beginning of her amazing career. 
Glassberg went on to bag her first TV job in Akron, Ohio where she covered the Whitewater scandal and soon enough was appointed as an anchor in the Saturday morning news. 
Not all of the anchor's journeys were a success. Her morning news show at KATV that she hosted was cut down short. The show after a very short span of running was shut down. While the reasons are unknown, it surely wasn't good news to hear from the anchor.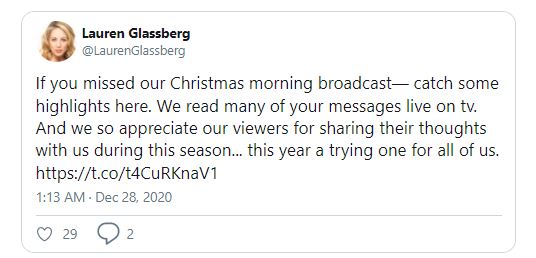 The amazing mother can be nowadays seen at the food segment show titled "Neighborhood Eats". She visits random restaurants and tastes their dishes and gives her opinion on them.
Well, one thing we know, Glassberg has to never go hungry during her work hours.
Salary Of Emmy Winning Journalist
Glassberg's dedication and love for journalism surely won her an Emmy but it also did give the journalist a long-standing career. As per sources, the 51-year old earns a six-figure salary of  $95,467. 
From working in the field since she was a teenager and slowly evolving to be an amazing journalist, she deserves every dime she makes and more. In the two decades, she has worked, she has successfully accumulated a net worth of $1.2 million.
The Mystery Man
Being the professional woman she is, we have never really heard her talk about her personal matters. The mother of the 8-year-old has kept the father's name a mystery. As a result, there is not much known about Glassberg's relationship with the father of her child.
Talking about her marriage, the unnoticeable ring in her pictures and videos says she isn't married or engaged. Even though we would love to know the whereabouts of the father and see a little glimpse of him someday. 
We fully respect Glassberg's choice and give her all the love to raise her wonderful boy and have an amazing family.
More About Lauren Glassberg
Born on June 2, 1971, Lauren Glassberg anchored and reported at stations in Akron Little Rock and Minneapolis, before coming to WABC TV and finding herself working alongside Sade Baderinwa, Lauren Scala, and Michelle Charlesworth. She is an American journalist and a currently featured reporter and substitute co-anchor for WABC's TV's editions of Eyewitness News in New York City.
On most Fridays, one can watch her restaurant feature called "Neighbour Eats." A New York native, she is living her lifelong dream of reporting about her city.
WABC Reporter's Salary:-Diana Williams Husband Info, Son, Age, Salary
Lauren joined the ABC's affiliate in March 2000 and worked alongside. Her career in journalism started as a teenager when she began writing for the "Main Street Wire," the newspaper on Roosevelt Island. She actually got her start in journalism as a teenager, reporting for the Mainstreet Wire newspaper on Roosevelt Island, NY.
A talented journalist, she completed her education at Northwestern's Medill School of Journalism.