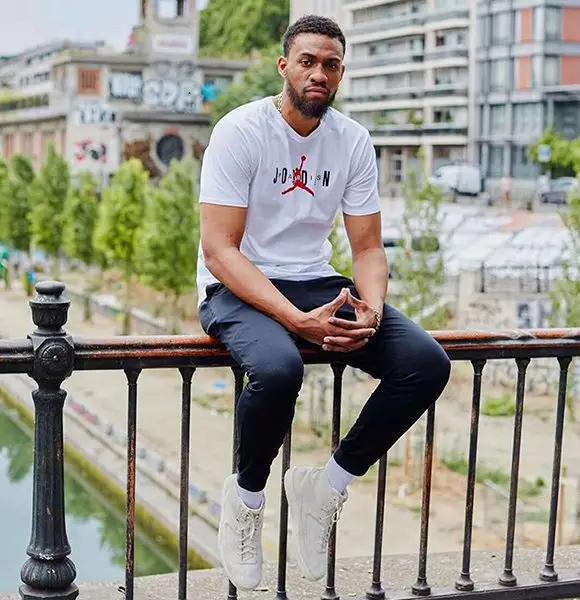 Jabari Parker, even during his teens, showed a lot of potential as a basketball player. From high school, he showed all the signs needed to be in the NBA.
For instance, he was named as the 2011 USA Basketball Male Athlete of the Year, the 2012 Gatorade National Player of the Year, and the 2013 Mc Donald's National Player of the Year.
Family & Career
Jabari Ali Parker was born on 15 March 1995 in Chicago, Illinois, to father Sonny Parker and mother, Lola Parker.
Interestingly, Jabari's father, Sonny, was selected in the first round of the 1976 NBA Draft. The former athlete raised five children, which include Jabari's four older siblings, two brothers named Darryl and Christian Parker, and two sisters named Iman and Tilah Parker.
Don't Mix Him Up With Jabari Bird:- Jabari Bird With Alluring Career Stats; Boosts High With New Contract!
As Jabari's father was not very religious, his mother, Lola, raised him and his siblings as Mormons, which makes him a minority for his religion. He, at the same time, is a minority within his faith. Out of the 1.7 percent Mormons in the United States, he falls under the 3 percent of the Mormons with African-American ethnicity.
As per his career, Jabari showed promising signs of being a basketball star early on in his life. He played at Chicago's Simeon High School for four years. He was even featured in Sports Illustrated and deemed the best high school basketball player since LeBron James. He, furthermore, was named Illinois' Mr. Basketball in 2012 and 2013.
Afterward, Jabari played one year of college basketball at Duke University. He broke records in the college, and in 2014 he was selected second overall by the Milwaukee Bucks for NBA.
With a height of 6 feet and 8 inches (2.03m), and a weight of 245lbs (111kg), Jabari has been able to take the NBA with a storm just at the age of 24.
Single Or Dating?
It might not be a secret that Jabari Parker is indeed dating. He is rumored to be dating Miss Teen USA 2012, Logan West.
The news of the duo's relationship started in 2016. However, the boyfriend and girlfriend try to keep things off of social media. The two regularly attend events and even go to church together. While alone, the former Miss Teen USA winner usually spends her time working for nonprofit organizations.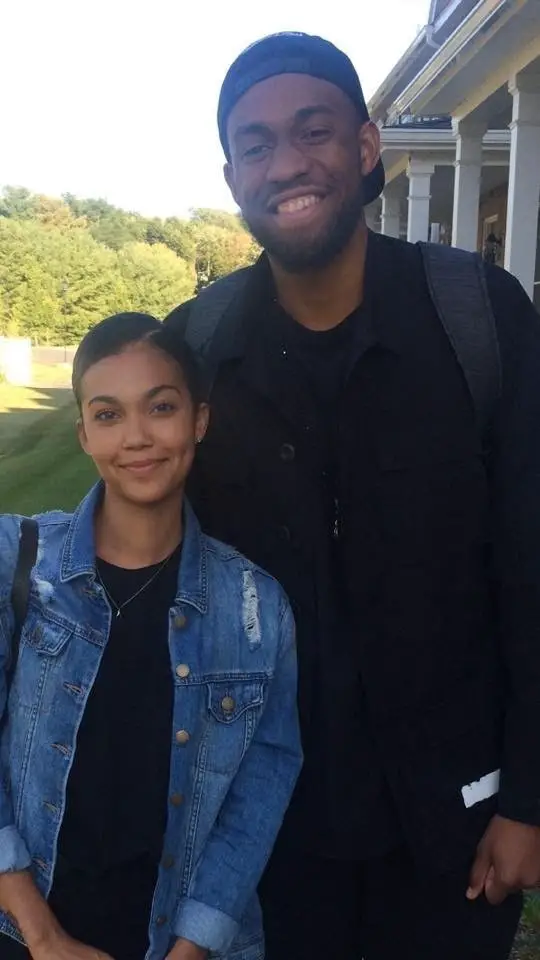 Jabari Parker with his girlfriend Logan West (Photo: terezowens.com)
Jabari's fans even call Logan the Milwaukee Bucks' most attractive WAG. But, all of this was until 2018.
Recently, there has been little to no information regarding the duo and their relationship. But, fans do hope that the pair is still together.
Look Up Another Player:- Giannis Antetokounmpo Girlfriend, Parents, Family, Net Worth
Whatever the situation is, people are still wondering whether the duo will be getting married soon or not. The answer to this remains only with Jabari Parker and his girlfriend, Logan West.