Entertainment
Dani Dyer's Ex-Boyfriend Jack Fincham, Who Is He Dating Now?
Jack Fincham's last known relationship was with actress Dani Dyer...girlfriend and that year had even said to The Sun...However, they split the same year after dating for...during the fourth season of Love Island...his dating status as of now...parents who are divorced since...in the family...at the height of 5 feet & 11 inches (1.7 meters)...weight loss...at the age of...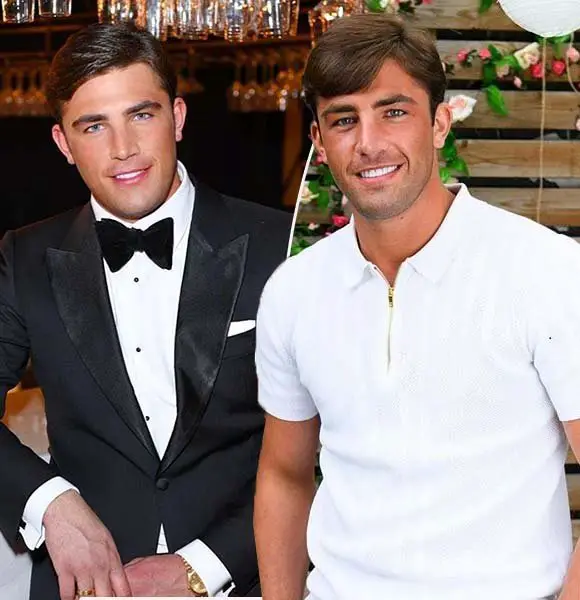 Reality actor Jack Fincham achieved mainstream success following his big win at Love Island in 2018. Before gaining fame in the showbiz, he worked as a stationary sales manager. 
Today, he relishes a wide fan following and has even gained more than 2 million followers on his Instagram handle alone. 
Jack Fincham's Baby
Jack Fincham is the father of a beautiful baby girl. His daughter, Blossom Fincham, was born on 24th January 2020.
The Love Island star announced the happy news of her little girl's arrival through an Instagram post.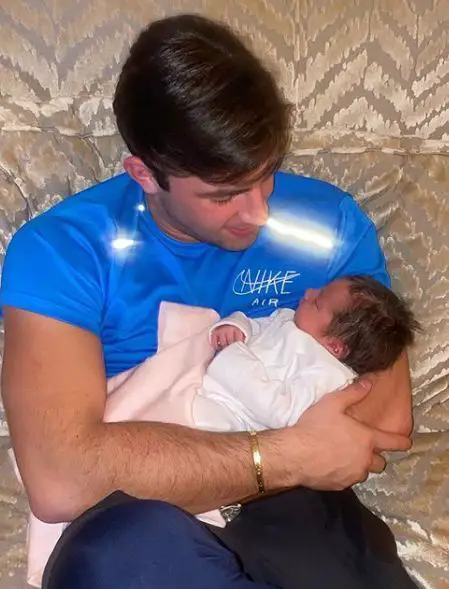 Jack Fincham with his daughter Blossom Fincham on 25th January 2020 (Photo: Jack Fincham's Instagram)
He posted a picture of him holding his newborn daughter and wrote:
This is undoubtedly the best thing that has ever happened to me and it's true what they say, the instant feeling of love and connection you have with your child is a feeling like no other.
Jack is more than thrilled with the birth of his first child.
Who Is The Baby Mama?
Following the big news of Jack being a father, there are many curiosities about the mother of his child.
Jack has disclosed that the mother of his child is his longtime friend, Casey Range, who has reportedly worked for a top nursing agency.
In an interview with The Sun, Jack disclosed that he and Casey had been friends for more than ten years and they shared a 'whirlwind romance' for a short time. He also added that even though things did not work out romantically between them, the former couple would be co-parenting their child. 
Is Jack Fincham Dating Now?
Jack was romantically linked with Chloe Brockett in 2019. That year, as per The Sun, the actor had asked her out by sending her message on Instagram but changed his mind and backed out even after she was willing to go on a date. 
Instagram Star Nate Garner Wiki:- Age, Girlfriend, Engaged To Net Worth Details
However, Chloe quickly put the rumors to rest by explaining to OK! online:
It was so annoying – me and Jack are part of the same management. So when I signed up he messaged me on Instagram, just a really nice message saying: 'Welcome to the family, you'll really like them.' That was it. That was the true story. From that, it's somehow managed to be that he's asked me on a date, and it's just got ridiculous.
After all the drama, Chloe reportedly went on a date with Stephen Bear.
Past Relationships
Jack's last known relationship was with actress Dani Dyer. He first met her in 2018, during the fourth season of Love Island. The reality star also had plans to marry Dani and that year had even disclosed to The Sun,
We're getting married next year, 100 percent. Like my mom said to me so many times, 'When you know about someone, you just know.' And now I know what she's talking about.
However, they split the same year after dating for six months, and his ex made the news public through her Instagram handle.
More On Jack's Breakup:- Love Island's Couple Jack Fincham Age 27 & Dani Dyer SPLITS, Here's Why
Furthermore, in 2019, the reality star disclosed on Celebs Go Dating that they had rushed into moving in together without being sure whether they were into one another.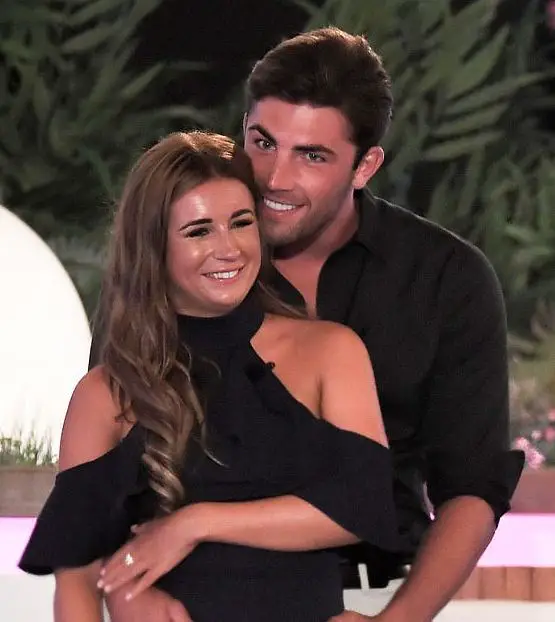 Jack Fincham with girlfriend Dani Dyer in 2019 on Love Island (Photo: dailymail.co.uk)
Prior to dating Dani, the Love Island star dated reality actress Ellie Jones. The two first met in August 2016 and were in an on and off relationship till they ended it in 2018. 
Facts About Dani Dyer Including Age, Height:
Dani was born on 9th May 1991 in England.
Standing 5 feet & 11 inches (1.7 meters) tall, the actor went through a weight loss in 2019 by losing 6 pounds with the help of a rigorous diet and work out plan.
He was born to Mark Gard and Samantha. However, his parents are divorced.
Dani has a brother named Oliver Fincham.