Entertainment
Tennis Player Jack Sock Super Supportive Girlfriend After Split With Sloane Stephens
The American tennis player, Jack Sock has achieved much success in his young age. After winning the singles title at the 2010 Junior U.S. Open Championship, he has won several other singles and doubles tournaments along with a gold medal at the 2016 Summer Olympics held in Rio de Janeiro.
Well, success speaks in Jack's dating life too as the athlete has found himself a beautiful girlfriend, with whom he enjoys his romantic life with. Although he suffered heartbreak in the past, he has now swiftly recovered and moved on with his new love interest.
Let's spare a few moments to explore the personal life of this unsung American hero!
Split With Partner, Dating New Lover After Moving On
Back in 2013, rumors flew of the tennis-star dating another tennis player, Sloane Stephens.
See Also:- Eugenie Bouchard Exclusively Clears Boyfriend Rumors! Tennis Star Dating Dilemma
The romance came to light after Sloane posted the picture of the two hugging and cuddling each other.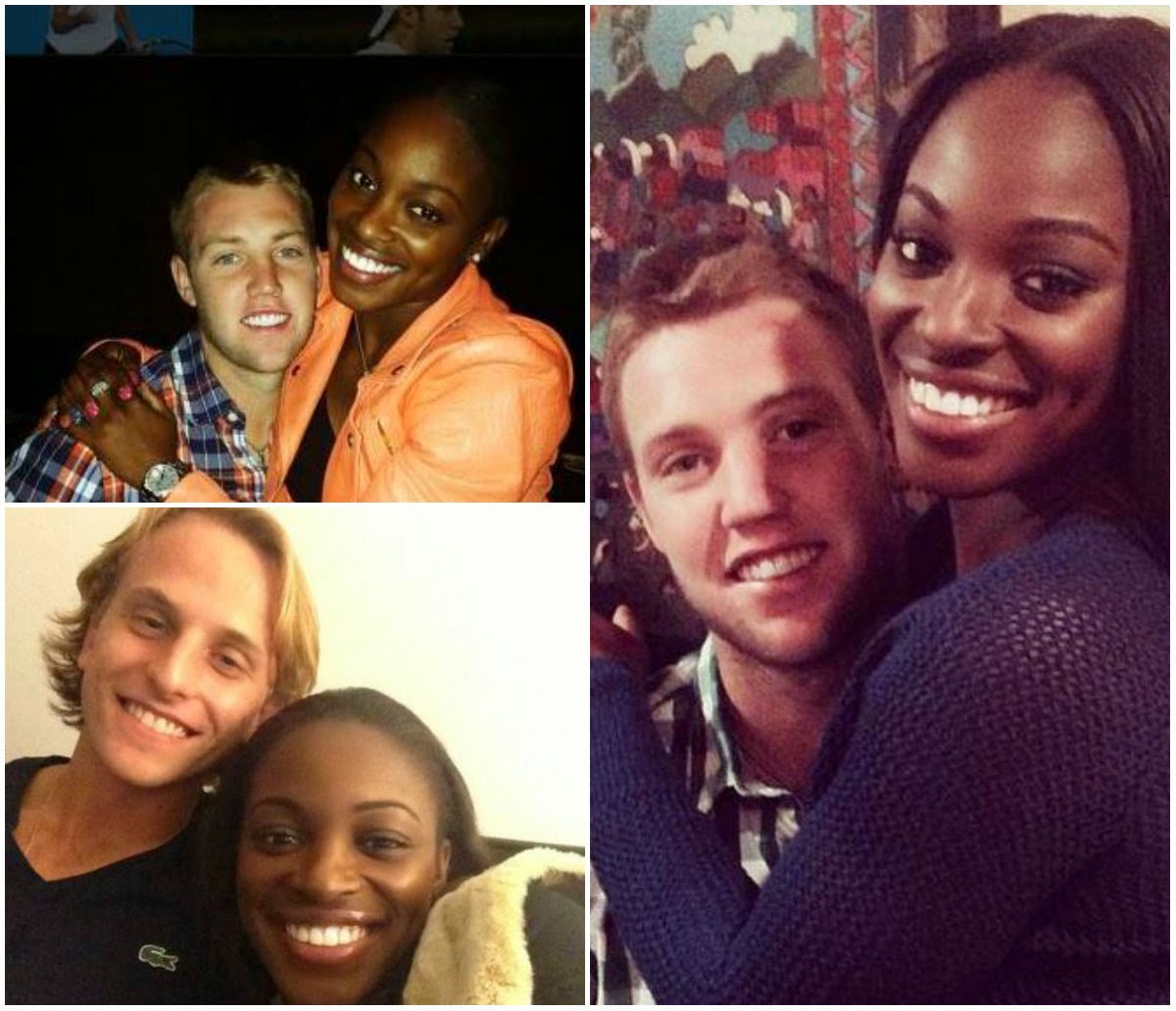 Tennis stars Jack and Sloane share some intimate moments back while dating (Photo: TheColi.com)
Later in 2014, the couple was also spotted attending the Lakers versus Clippers game. However, by 2017 rumors began of the couple's split after Sloane was noticed with her new found love.
On 7 June 2017, Sloane shared a picture with soccer stud, Jozy Altidore, in which the pair could be seen posing in front of Kilronan Castle in Ireland.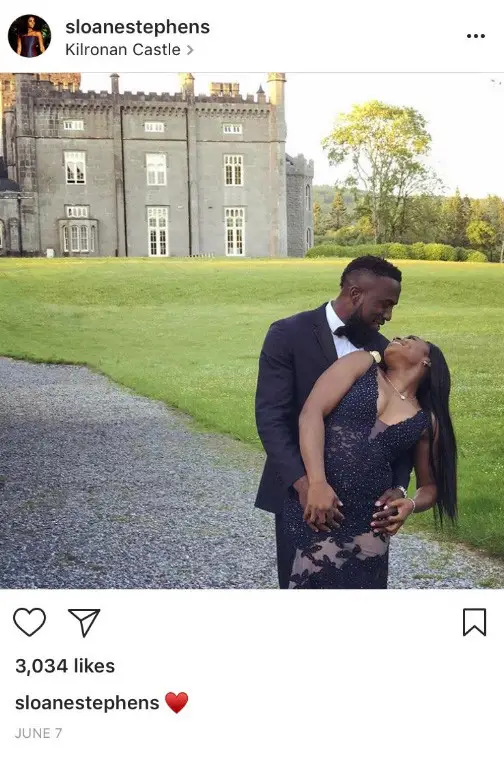 Sloane with beau Jozy Altidore visit the Kilronan Castle located in Ireland on 7 June 2017 (Photo: NYPost.com)
However, Sloane later deleted the picture which raised questions if the couple were ever authentic at all. The confusion was cleared after Jozy attended Sloane's tennis game against Venus Williams in September 2018. Throughout the whole game, Jozy supported her and looked charmed after Sloane defeated Venus.
Read Also:- Todd Thompson Net Worth Post Giada de Laurentiis Split, Dating Now In Paradise
In the meantime, Jack also moved on with his life and found someone on his own.
Supportive Girlfriend; More Than He Wished For
Post his breakup with Sloane; the 25-year-old started seeing a woman named Michala Burns, although the exact date of their relationship commencement is not disclosed. Michala is a supportive and loving girlfriend to Jack, who follows her beau to his games and even accompanies him during his practice sessions.
While Jack played against Filip Krajinovic for the title of Rolex Paris Masters 2017 in November 2017, she was there to motivate her boyfriend. After Jack won the trophy, he even shared a passionate kiss with the beautiful blonde.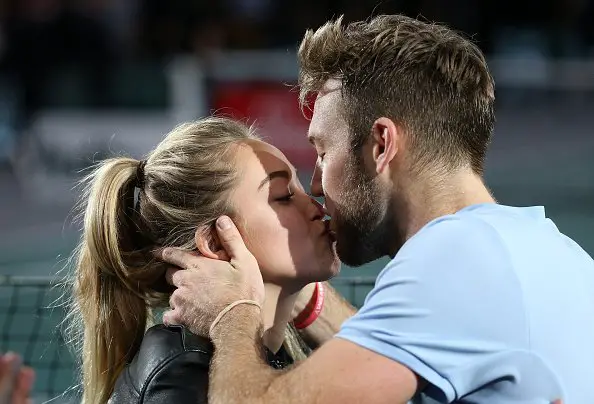 Jack shares a passionate kiss with girlfriend Michala after winning the Rolex Paris Masters 2017 on 5 November 2017 (Photo: Getty Images)
Later, the couple traveled to Australia where Jack would be fighting to win the 2018 Hopman Cup. The pair attended the New Years Eve Ball at Crown Perth on 31 December 2017.
While the Nebraska-native was training for the tournament, Michala was there to encourage and motivate her partner in the arena. Michala, who attended the session dressed in a black top and blue jeans, looks bored watching her lover run up and down the court. Nonetheless, she stayed put and remained there for the whole session.
You May Also Like:- Britni Thornton & Boyfriend Brad Fiorenza Split! At Age 27, Reality Star's "Time Issues"
It seems like Jack has found the perfect soulmate for himself. And the way Michala joins her partner in his games, despite seemingly having no interest in the sport; Jack is fortunate to have found such a loving girlfriend. If by any chance Jack lets her go, it will be the biggest mistake of his life.
Jack's Tennis Matches As Of 2018
Jack, who is currently ranked no. 14 in the category of men's single, is having a rough time in 2018. Earlier this year, he withdrew from the Atlanta Open after suffering an ankle injury. Jack, who has defeated players like David Ferrer, Horacio Zeballos, Yuki Bhambri, John Patrick Smith, and Thomas Fabbiano in 2018; is yet two make two victories in the same tournament.
Further, Jack has been going through a bad form and even lost six consecutively. Jack is currently playing at the Rogers Cup which is being held in Canada but has not made an impact on the ongoing tournament. Earlier in August, he faced Russian player Daniil Medvedev and got defeated in the first round of the Rogers Cup. The match which was held on 6 August 2018, saw Daniil emerge as victorious with the score of 6-3, 3-6, 6-3.
For his upcoming match, Jack will play against Hyeon Chung, and his victory or loss in the game might determine Jack's fate in this tournament and even his long-term career.