Jaclyn Hill isn't in a married relationship as of today, however, she was wedded to...she didn't quite hint at the reason behind their divorce...having an affair with her current partner during her marriage with Jon( former husband)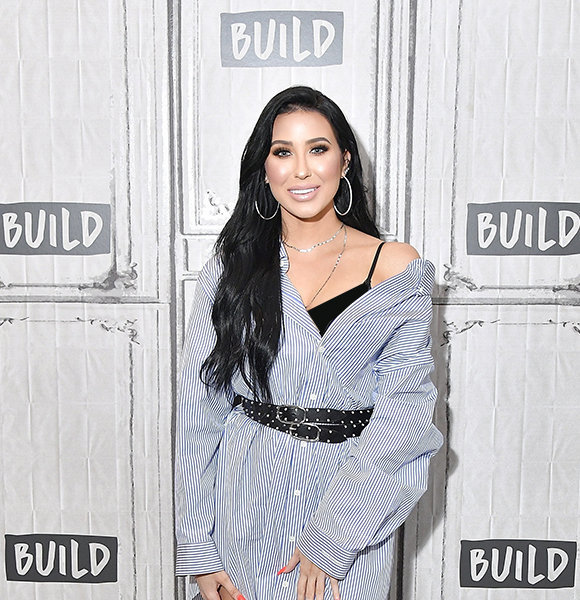 For those who look for Kardashians-inspired makeup tutorials on YouTube, Jaclyn Hill is a familiar name. The YouTuber has established herself as a leading professional makeup artist, starting first in 2011.
Her 5 million subscribers list on YouTube is still growing and consists of a very loyal fanbase. On top of that, her tutorials videos provide access to makeup inspired by the looks of various celebrities.
Growing up, the YouTuber took inspiration from fashion icon Kim Kardashian to create her tutorial videos. Interestingly, in July 2017, she hit the mark by collaborating with the icon in one of her video titled Get Ready With Me & Kim Kardashian.
Is Jaclyn Hill Married?
Jaclyn - aged 29 - isn't married relationship as of today; however, she had previously tied the wedding knot with drummer, Jon Hill. Besides being a musician, her ex-husband also has his self-titled YouTube channel with more than 35 thousand subscribers. The two walked the aisle in 2009 and were very transparent about their romance.
AC/DC Drummer:- Phil Rudd Bio, Wife, Kids, Net Worth
After living in a committed marriage for nine years, the two sadly ended their relationship officially on 16th May 2018. Even before their split, fans had already speculated their breakup as the artist stopped featuring her husband in new videos.
So when she confirmed through her Instagram post about her divorce, many worst fears of her well-wishers became a reality. Although she didn't quite hint at the reason behind their divorce, the former couple reportedly departed on good terms, but the events that followed later were quite a drama.
Aftermath Of Divorce & Her New Boyfriend
After the divorce, the makeup artist started dating recording artist Farnum, and the internet community soon came up with their conclusion on their relationship. Since her boyfriend is a friend of her ex-husband, it raised nasty rumors.
Many alleged that she was already having an affair with her Farnum during her marriage with ex-husband Jon.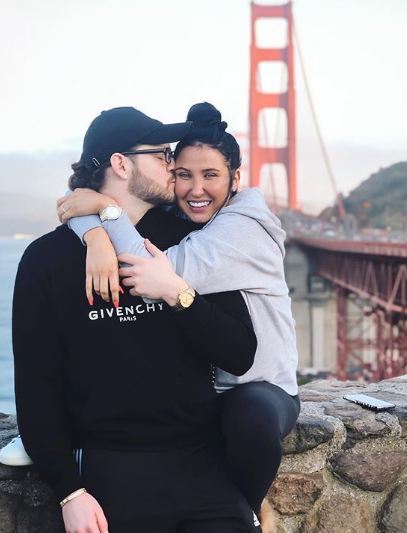 Jaclyn Hill and boyfriend Farnum get romantic in July 2019 (Photo: Jaclyn Hill's Instagram)
However, Jaclyn didn't stay quiet while coming through these rumors. On 4th January 2019, immediately cleared up the rumors citing,
"Honestly, I have kept my mouth shut for so long about my divorce because it's no one's damn business. But calling me a cheater could not be further from the truth & its's hurtful. You've got the wrong one."
But it all didn't stop at that, and the internet icon even went through an online feud with her ex-husband Jon's new girlfriend, Ashlyn Van Horn. A few days later, her ex's girlfriend took to Twitter to claim that Jacklyn had indeed cheated ex-partner, Jon. The argument was quite a heated one and judging by the looks of it, her reconciliation with Jon seemed impossible.
Cheated On Her Husband:- Lily Allen Cheated Husband For Children? Dating Again At Age 33 | Details
However, in April 2019, from her ex-husband's Instagram post, it became apparent that they are still good friends as they were spotted together. Likewise, she continues to date her boyfriend Farnum, and many are eager to find out if they have plans to get engaged soon.