Entertainment
Jade Cline Bio, Age, Baby Daddy, Boyfriend, Parents
Jade Cline is...the daughter of mother...Her parents were apparently...received the attention and care...baby daddy-boyfriend...many ups and downs during the relationship...... her present net worth of...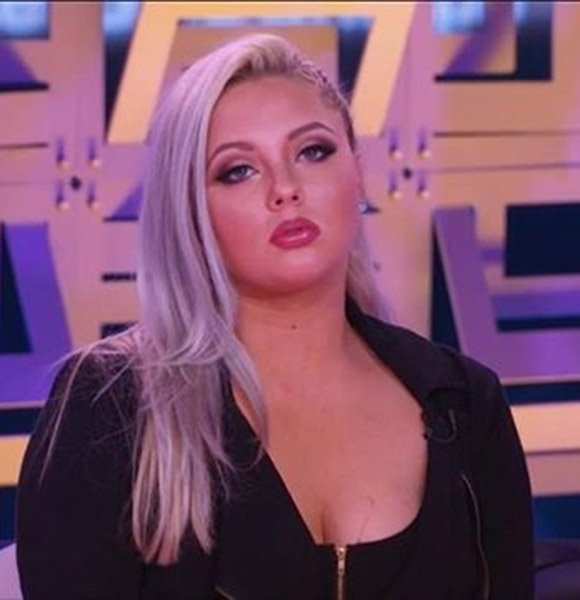 One of the famous faces to have popped up on a Teen Mom spinoff series, Jade Cline is officially a new member of the Teen Mom 2 cast.
Jade, who became pregnant with her daughter Kloie Kenna Austin at the age of 19, was initially a cast member at Teen Mom: Young + Pregnant. Her name began to gain quite the attention as she shared her experience as a teen mom on the show.
The reality star will be replacing former Teen Mom cast Jenelle Evans, who was let go of the franchise due to an ongoing feud between the network.
It seems Jade had caught the eyes of the show's producer and caster from the very start.
Jade Cline Bio: 
Jade is a millennial who celebrates her birthday on 10 June. Aged 22, she is the daughter of mother Christine Smith and an unnamed father.
Part of the reason why her father remains unknown to date is that she never knew him. Jade was only six months old when her dad committed suicide. Her parents were drug addicts and lacking the resolve to get clean; her father took his own life.
Drug Fueled History:- Micky Flanagan Wife & Son | A Family Influenced By Drug Filled Past
While Jade's mom Christine remarried eventually, her new stepdad Michael Smith - also a junkee - posed new problems for the growing youngster.
From continually worrying about them, Jade would have horrific thoughts about her parents, who would be out partying on drugs whenever they had time to spare. As a child, she never recieved the attention and care a child deserved from her mother. Her mom and stepdad would be too high to take care of her.
According to Jade, her parents were quite unpredictable, sometimes. Her stepdad once knocked on her door, unannounced in the middle of the night. When Jade talked about the incident in the morning, her stepfather's replied that he didn't care about her.
Leading a stressful early life, Jade has since moved on from her horrifying past. Both of her parents are incarcerated due to their substance abuse in 2019. Her only focus now is not to relive those painful moments and provide the best care for her child.
Split With Baby Daddy
Jade and baby daddy-boyfriend Sean Austin ended their relationship and decided to split ways.
Sean was more than a boyfriend to Jade. After many ups and downs in their relationship, a sweet proposal from Sean on 23 April 2018 sealed the deal, and the couple got engaged to each other.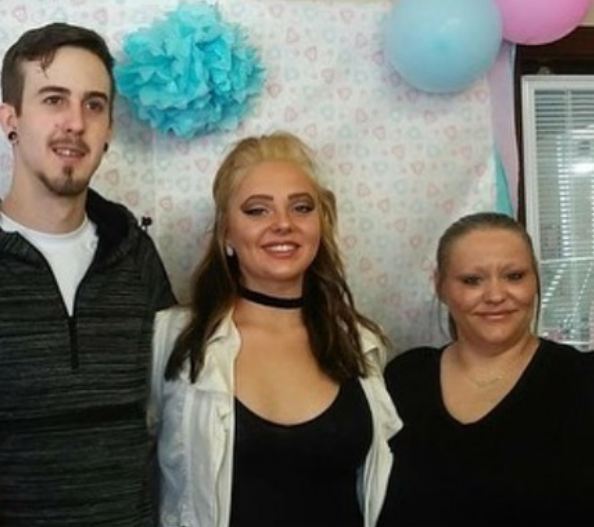 Jade Cline with ex-boyfriend Sean Austin and mother Christine Smith during baby gender reveal (Photo: Jade Cline's Instagram)
The two were quite happy about their new status as fiance and fiancee, but the fateful day for chiming the wedding bells never arrived. It seems the pair had some falling out and called it quits before getting married.
Jade confirmed the news of the split during a Q&A on her Instagram handle. While a few suspected there was a chance of reconciliation - given their past - Jade's strong 'no' assures fans that she will no go back to dating him.
Net Worth In 2019
Jade - height 5 feet 3 inches (1.6m) - has gained quite the affection and attention of viewers through the show, Teen Mom: Young + Pregnant. While it is fair to assume she has made a fortune as a reality star, there are no facts or information which can help determine her earnings.
Working On Same Show: Briana DeJesus Pregnant, Rumors, Kids
However, it is safe to say that with a new spot on the new show Teen Mom 2 in 2019 is going to add to her present net worth of an unknown value.