Jae Crowder plays for the Memphis Grizzlies...has no wife as of now...is not married to his girlfriend...is 29 years of age...his parents are...mother died recently...grew up in a big family...received his college education from...has a height of 6 feet 6 inches...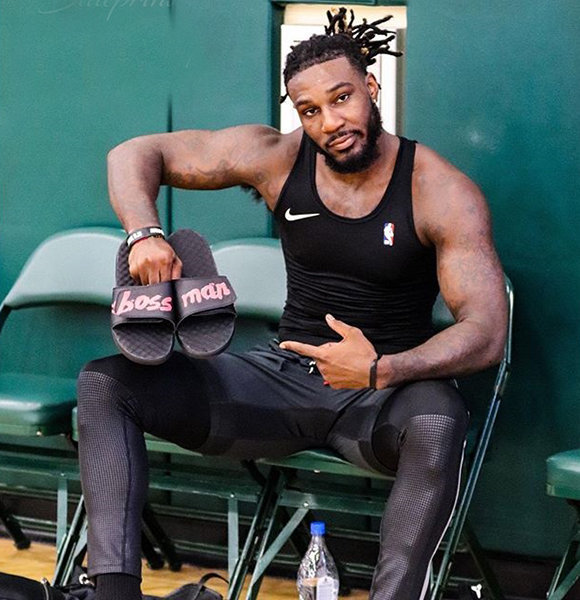 Jae Crowder has been making headlines both on and off the field. While he is putting up excellent performances for the Memphis Grizzlies in NBA, his personal life with his girlfriend has not been going so great.
The NBA star has been caught cheating multiple times on his girlfriend, Dana Lambert. But how is his relationship with her now?
Jae Crowder's Girlfriend
Jae's girlfriend, Dana Lambert, is the founder of Backboard Baby, a platform for mothers to share their stories about motherhood.
The athlete started dating Dana after the end of her previous relationship with Derrick Rose. She dated Derrick in around 2007, as mentioned in a 2007 Chicago Tribune Profile of Rose.
Dana now has a six-year-old daughter with Jae named Jada.
The dating relationship between Jae and Dana has been far from smooth. Dana has called out her boyfriend multiple times on social media for his infidelity.
The first time Dana called Jae out for his disloyalty was in September of 2018. Dana accused Jae of having cheated on her with Marliesia Ortiz. However, she didn't provide any evidence supporting the accusations.
Also Read:- Garcelle Beauvais Shuts Cheating Husband For Children; Family First - Actress Reveals
Later, the same day that she revealed Jae and Marliesia's relationship, Dana brought Jae and Just Tokyo's affair into the spotlight. Dana took to her Instagram to do a series of stories mentioning Jae and Just. Just was in a relationship with retired NFL star Andre Johnson when the incident occurred.
Dana again called Jae out for his indecent acts late-October 2018 when she found out Jae was allegedly cheating on her with Dre Cabrera. 
However, Dana herself isn't so clean when it comes to disloyalty in a relationship. She, too, had had her fill with shame when her boyfriend called her and her alleged hook-up Robert Covington out on Instagram. But, Jae did this in August of 2018, a month before Dana had her turn of lashing accusations at him.
Jae acted like he was okay with Dana and Robert's relationship. It could be because he was himself involved in extra-marital relationships, but these are just speculations.
But, for now, Jada's parents seem to have moved on from both of their turbulent past. They are now happy together and taking care of Jada. Only time will tell how long will this peace between the two last.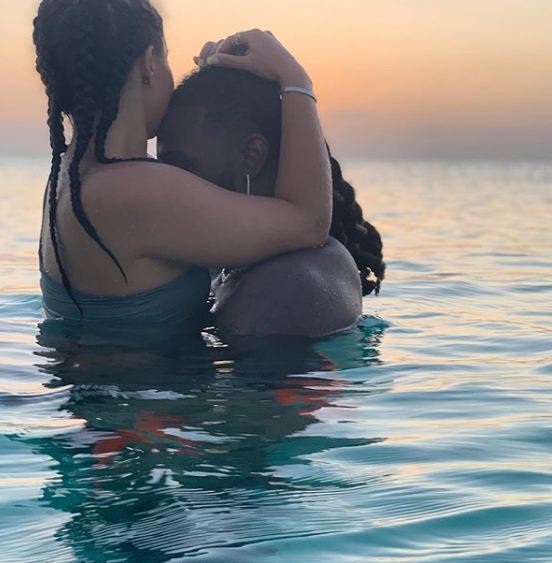 Jae Crowder with Dana Lambert at 99 Paradise on 19th September 2019 (Photo: Jae Crowder's Instagram)
As for their marital status, Jae and Dana are not married. It's been only a year since they had a spout, and a wedding could be the last thing on their minds. Or, maybe not?
Jae's Age, Family, And College
Jae, a small forward of height 6 feet 6 inches (1.98 meters), was born on 6th July 1990 to parents: Corey Crowder and Helen Thompson in Villa Rica, Georgia. He was raised as one of the eight children of his parents. Unfortunately, former NBA player Corey lost his wife to cancer on 22nd August 2018.
During his childhood, Jae was an unfit kid. He played football and basketball for the Villa Rica High School team. But, growing up, Jae was undersized and overweight. He used to train with his father to lose weight and improve his physicality.
After high school, which didn't get him a lot of offers from colleges, he started his college career at South Georgia Technical College. Later on, he changed colleges twice as he transferred to Howard College and eventually reached Marquette University's Diederich College of Communication, where he put an end to his college basketball career.
You May Be Interested In:- Who Is Dr. Disrespect? A Twitch Star On Rise; Age, Wife, Cheating Scandal
Upon completion of college education with a degree in communication studies, he declared for the 2012 NBA Draft. He was picked by the Cleveland Cavaliers but traded to the Dallas Mavericks during the same draft.
Jae, 29, has played for teams such as Dallas Mavericks (2012-14), Boston Celtics (2014-17), Cleveland Cavaliers (2017-18), Utah Jazz (2018-19), and he currently plays his trade for the Memphis Grizzlies from 6th July 2019 onward.