Entertainment
Kemba Walker Found Wife To-Be? Here's What Mystery Girlfriend Looks Like
Considered one of the greatest players in the NBA, Kemba Walker has always been a humble man and a gentleman in the real sense. Although the basketball player enjoys keeping his personal life to himself, he hasn't wholly kept his dating life in the dark.
While he dates a beautiful girlfriend, some argue that she is more than just a lover as she has been around the clock and could even be Kemba's future wife.
Learn about the beautiful relationship between the New York native and his girlfriend along with other details of Kemba's private life.
Supporting Girlfriend, Soon-To-Be-Wife?
Kemba is involved in a relationship with his girlfriend, Ashtyn Montgomery, but has not revealed when or how they started dating. 
Ashtyn, a loyal girlfriend and possible future wife to the basketball legend, has already accompanied her boyfriend to several of his games and has even supported him morally.
You May Find Interesting:- Who Is Dante Pettis, NFL Star's Girlfriend? He Just Can't Be Single
She also travels around with Kemba during the NBA season and has even been known to cheer him up before his matches begin.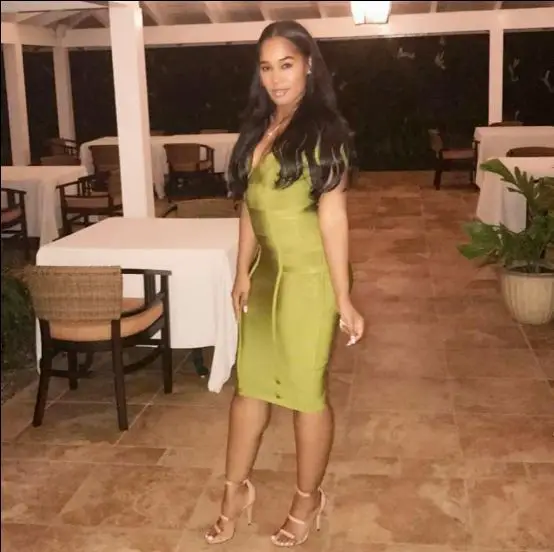 Kemba Walker's girlfriend Ashtyn Montgomery poses for a photoshoot (Photo: TMZ.com)
Even though Kemba looks calm and relaxed in the court, but he is under immense pressure to perform well and meet his fans' expectations. Well, Ashtyn helps him get relaxed and put all his focus on his career. 
See Also:- Meet Adam Conover Longtime 'Producer' Girlfriend, Wife To Be? | Gay Talks
Further, when Kemba befriended a couple, who are diehard fans of Charlotte Hornets, the NBA player took Ashtyn as his date after he was invited to a dinner by the husband-wife duo. 
Kemba and Ashtyn have not revealed if they are planning a wedding, but if anyone's going to be Kemba's wife, it's going to be her.
Kemba Walker: Age, Family, Height, Weight, And College
Born as the son of Andrea and Paul Walker, Kemba was raised in a low-income family, and his parents had to work extra hours to feed the NBA star and his three siblings.
Kemba, who started his basketball career at a young age, started professionally playing during his high school at Rise Hige School located in Harlem, New York. He got his college education from the University of Connecticut and even played professional basketball during the period.
After leading his college team to an NCAA championship, the New York native was chosen as the 9th overall in the 2011 NBA draft by Charlotte Hornets (previously, Charlotte Bobcats).
Kemba, who stands at the height of 6'1" and possesses a weight of 172 pounds (78 kg), entered NBA after three years in college has been a vocal criticizer of the rule that states that a player can join the basketball league only after certain years of college.
The point guard was signed to the Charlotte Hornets on a four-year contract that paid him a large amount of $48 million for four years; however, it was a below average salary paid to an NBA star.
Although the lesser salary in comparison, Kemba stuck to his team for eight long years. He was honored with  Eastern Conference Player of the Week for a record 7th time in April 2019.
In spite of Kemba's brilliant contributions, his team couldn't match up to his talents. The Charlotte Hornets didn't make it to the playoffs for a third consecutive time.
The upcoming basketball season will be different for the point guard as he will be a free agent then. Although free to go anywhere, he expressed his desire to stay in his current team to WCNC. But if the negotiations don't go as planned, Kemba may end up in Los Angeles Lakers as the unit requires a star player to play alongside LeBron James.
Don't Miss:- Billy Gardell & Loving Wife | Weight Loss & Net Worth Of Stand-Up Comedian
Well, no matter where Kemba ends up, he is a hot commodity for the upcoming football season and will reportedly sign a  $100 million contract.
A loyal son to his parents, Kemba has made sure that his parents will not have to suffer financial problems again as he has a clause in his contract that ensures his financial stability.
Further, there have been rumors that he is set to leave the Hornets and join his home team, New York Knicks. Even though Kemba has not confirmed those rumors, he hasn't denied it either.