Jason Derulo...most prominent faces in the...extensive list of relationships... dated for a brief period of...a lot of buzz about dating glamour model...details on his love life...in real life, their romance has blossomed over the...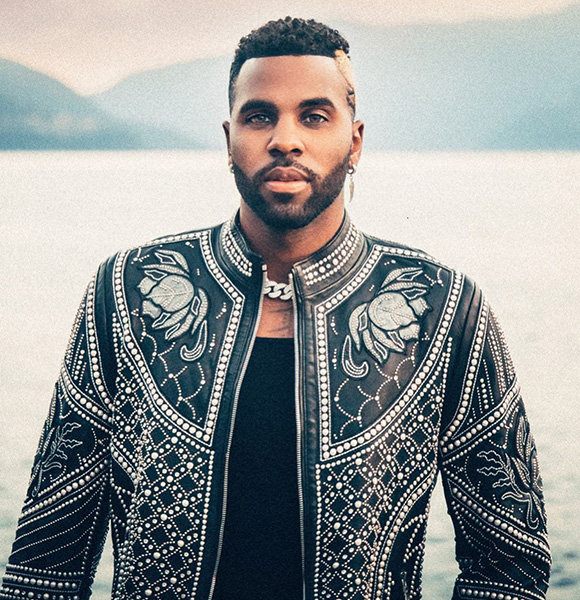 Selling over five million digital copies of his debut single Whatcha Say, Jason Derulo became an overnight star in the music industry.
With an ingenious style of music, he has had plenty of people tuning in to his songs. Apart from a soothing voice, Jason also has his insane dance moves to offer. 
Enticing people after people with charms and his immaculate genes, Jason is sure to attract beautiful ladies wherever he goes. So an extensive list of girlfriends on his part should come as no surprise.
Girlfriend Over The Years
Soon after grabbing the spotlight with his music, Jason also grasped attention through his dating life.
In 2011, he started a courtship with fellow singer Jordin Sparks. The two dated for almost three years but eventually ended the relationship in September 2014.
Separated For Some Time:- Engaged Couples Christian Carino & Lady Gaga Splits
Jason and Jordin were initially silent about their split, but he soon broke his silence, revealing the most significant detail on their seperation. He told in an interview,
"When you stop having more good times than bad times, it's time to call it quits. It becomes something that is unhealthy."
The former lovers' relationship suffered a lot of ups & downs, and the constant pressure of getting married slowly disintegrated their romance.
Following the mutual split, there was a lot of buzz about Jason dating glamour model Carmen Ortega. Rumors also flew that Jason had cheated on Jordin. However, the infidelity claims are yet to be approved.
A year after his split and alleged dating rumors, Jason began seeing Filipina beauty, Daphne Joy. The pair started dating in late 2015 but called it quits after only seven months.
After two sequential relationships ending for him, Jason decided to approach the matter of dating differently. The singer kept details on his love-life private until he was sure about the relationship. He became determined to keep his girlfriend out of the limelight in hopes of preserving their romance.
Wife Prospect In 2019
While the 29-year-old singer did his best to keep his girlfriend out of the picture, it didn't take long for paparazzi to identify his girlfriend as model-actor Ragon Miller.
Jason Derulo with girlfriend Ragon Miller in September 2018 (Photo:- Ragon Miller's Instagram)
Sharing a romantic photo on Valentine's Day 2017, Jason and Ragon made it quite clear that the two were dating each other. Though the pair have made only a few public appearances together, their romance has blossomed over the past two years.
A few moments shared on their social media is enough to show the couple's feelings for one another.
As of 2019, Jason and Ragon have still kept many details on their relationship a secret. The duo is yet to make any comments about their love life or the prospect of getting married. Fans may have to wait a while before witnessing their favorite as husband and wife. 
Gay Allegations
Hiding his dating life had some minor repercussions for Jason. While his history with girlfriends is pretty evident, some might get confused about his sexuality as Jason has opted to keep his latest relationship low-key.
Allegedly Gay:- Kyle Dunnigan Wife, Dating, Gay, Net Worth
Though a lack of wife prospect for some time added to fans second-guessing him as a gay man, Jason only supports the gay community like many others in the 21st century and nothing more.