Entertainment
Jay Alvarrez's Wiki-Like Bio Including His Acrimonious Break Up With Model Girlfriend
Music producer, social media star, and model, Jay Alvarrez is a name that everyone has come to know in recent times.
He has been able to win over a lot of hearts with his work which is why he has over 5 million followers on his Instagram account. But lately, he has grabbed the spotlight for a different reason, his bitter breakup with his girlfriend. What prompted the end of the relationship between him and his former girlfriend? Let's find out!
Alvarrez's Break-Up With Former Girlfriend, Who Is New Partner?
For someone as good looking and famous as Alvarrez, you are bound to have an equally attractive lady in your life, which he did in the form of Alexis Ren. The two are famous models and have a combined fan base counting down to more than 10 million people on their social sites. They were also termed "relationship goals" by millions of fans.
See Also:- Carli Bybel Age 28 Dating; Real Reason She & Boyfriend Break Up
But their, relationship which started on a pleasant note in 2014 reached its end when the two decided to break up in August 2016. They cited that their relationship was not best for business as the prime reason.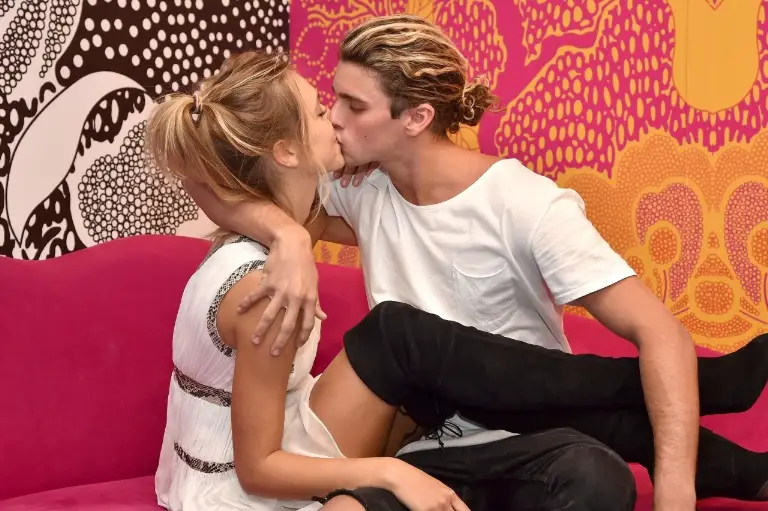 Alexis and Jay at New York Fashion Week in February 2016 (Photo: cosmopolitan.com)
The relationship was first seen to be shaky when the two were spotted together yet not touching one another at Revolve event in New York during July 2016. That led people to speculate the two to have hit some sort of a rough patch in their relationship. That was exactly the case when the two broke up in a bitter manner. 
You May Also Like:- Retired Footballer Victor Cruz Family: Wife To-Be Split Reason, Ousted?
Bitter because post their split, Alvarrez's ex-girlfriend brutally shamed his manhood parts by calling it small in a tweet which is now deleted by her. 

Alexis destroys ex-boyfriend, Jay Alvarrez, in an epic twitter call out (Photo: dailymail.co.uk)
Moreover, she hinted that it was a mistake for her to think Jay as her soulmate, 
"That time you confused a lesson for a soulmate."
She further insulted Jay and claimed that he had put her in a place to break up,
"Pushed me to my limits so I broke it so he wouldn't get blamed for ending it."
Finally, Jay, who was left humiliated, shot a video of him in the Maldives and let the fans decide what was the actual truth. He claimed that he had 99 other problems rather than focusing on his separation. Interestingly, the video was assisted by a caption, where Jay said that it wasn't cool to body shame other.
"Body Shaming is never cool in any gender or situation.. Making someone feel bad about how they naturally are is only showing your weakness."
Clearly, the bitterness between the former couple could be seen through their twitter battle. Nevertheless, the two moved on their separate ways. 
After the high-profile breakup with Alexis, Jay started dating another YouTuber named Tana Mongeau. The couple regularly appears together on several of their videos. Jay's girlfriend even mentioned in one of the videos that her boyfriend did her make up for her.
Jay and Tana have not revealed their plans for future, but it seems like they are totally into each other.
Alvarrez's Wiki-Like-Bio:
Born on July 5, 1995, in Oahu, HI, Jay Alvarrez is a famous music producer, model, and a social media star. He also is an extreme sports enthusiast as an active skydiver and surfer which shows his love for adventures.
Jay Alvarrez is one of the few people who has been able to earn ample amount of fame and success at a very young age. He is also known for his vines before he made a name for himself in the field of modeling and music.
Jay was a photographer as well. Speaking of his family, his mother sadly passed away when Alvarrez was only 16 (thoughts and prayers to her soul). Not much about the rest of family has been made public by Alvarrez.
Professionally, he is famous and well known which is why he has over 5 million followers over on his Instagram account and the dedication and determination he has put through in his career have resulted in him accumulating a good sum of money in his life.
No official statement regarding his net worth has been released from him, but the internet personality earns around $3.3K - $52.7K annually from YouTube. Also, did you know that he peofoundly loves dogs!