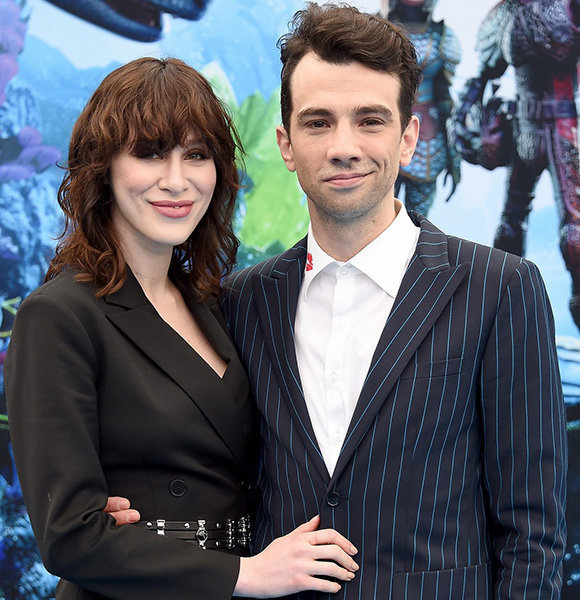 With more than 70 acting credits to his name, Canadian actor Jay Baruchel is famously recognized for his voice acting and lead characters.
With an uprising career, he also has a flourishing love life brewing with is wife. So, let's find out more about it.
Who is Jay Baruchel's Wife?
Married to wife Rebecca-Jo Karen Dunham, who is a Digital creator and a Fashion lover. The duo revealed the marriage plans in September 2019. The story first hit the shelves on 19 September 2019. 
On that day, his fiancee-now-turned wife, Rebecca, had posted a picture of herself in Lisbon, Portugal. She wrote many things in her post but ultimately concluded the caption with great news, stating:
"Despite the hiccups, we are so so so so so so thrilled to get married this weekend (send us all your positive vibes to stop the forecasted rain) marrying my ride or die!"
Similarly, Jay was not behind to reveal the news of his marriage. Just a day after Rebecca's Instagram post, Jay tweeted about his freshly directed acting chop, Random Acts of Violence. 
In his tweet, he teased fans that he wasn't present at his works' world premiere due to his marriage festivities.
Moving forward, on 21st September 2019, the two exchanged wedding vows in Portugal. Jay even posted his wedding photos on his Instagram handle, which the fans loved.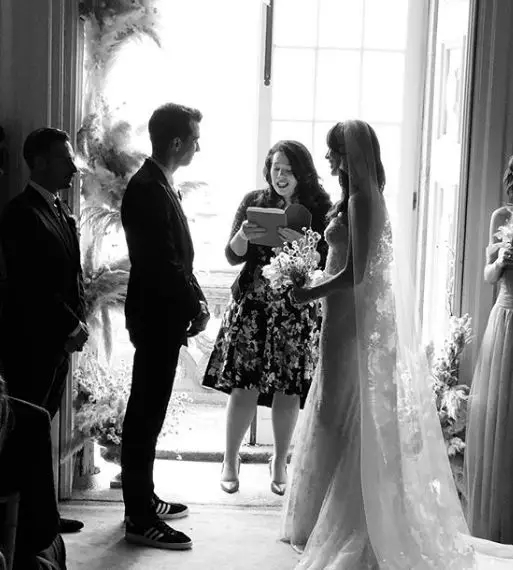 Jay Baruchel and Wife Rebecca-Jo Karen Dunham Exchanging Wedding Vows (source: Instagram)
From the look of it, the pair had a closed-door wedding with friends and family. Adding to it, the groom and bride looked splendid on their auspicious day.
Before Getting Married 
Jay and his partner Rebecca met on a dating app called Raya. Since their first encounter online, the couple started talking every day, leading them to the dating stage.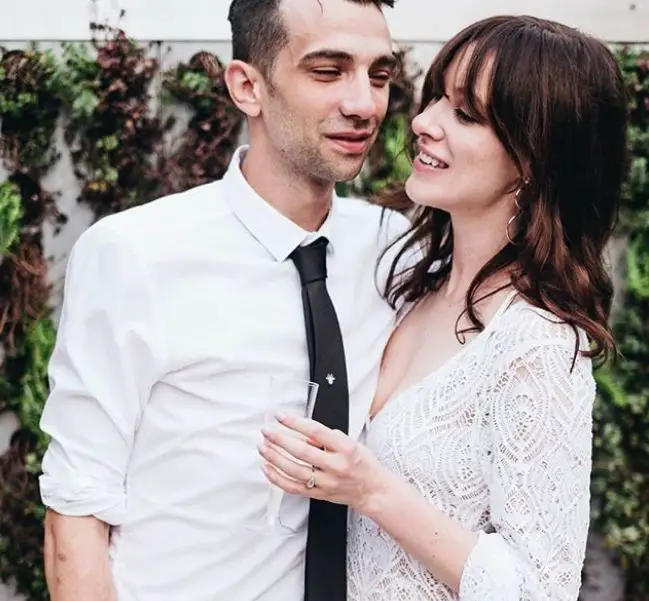 Baruchel with His Wife Rebecca-Jo Karen Dunham (source: Instagram)
After the dating stage, Jay and his girlfriend got engaged in May 2018 at the Shangri-La Hotel in their native Canada, following years of dating.
While getting married remained on the card for the Million Dollar Baby actor and his wife, they seemed to be relishing their engagement with utmost delight at the moment.
Engaged In 2018:- Porsha Williams Engaged! Boyfriend/Husband To Be Sheds Fortune On Ring
Moving on to Jay's past romantic life, almost a decade earlier, he was in a committed dating relationship with his then-girlfriend Alison Pill.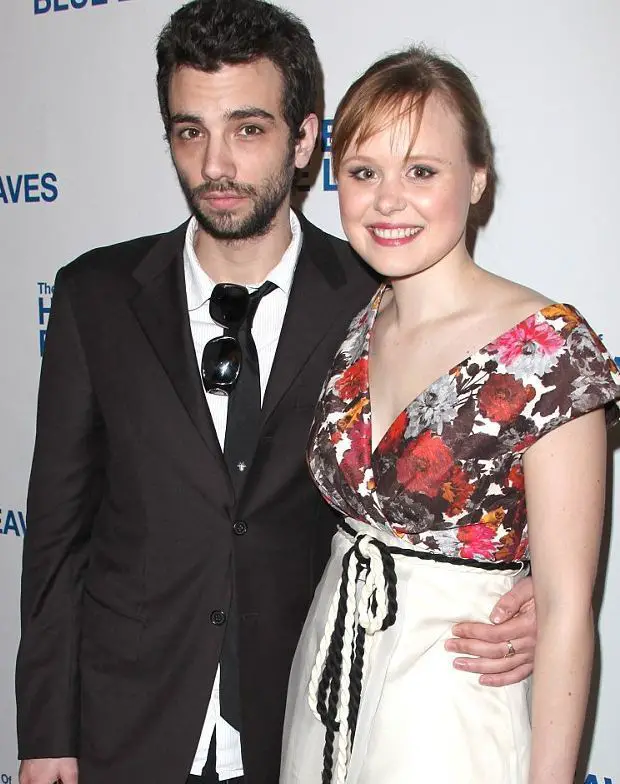 Jay with His Former-Girlfriend Alsion Pill  (source: dailymail.co.uk)
The duo remained engaged for two years before calling off their plans and breaking up in March of 2013.  Baruchel even shared their split via a sorrowful tweet. At the time, sources close to the pair cited the long-distance behind their breakup.
More on Jay Baruchel
Jay, age 40, credits his mother, Robyne Baruchel, for instilling such confidence in him.
Born on 9th April 1982, in Ottawa, Canada, to a freelance writer mom and an antique dealer Jewish father, Serge Baruchel, the How To Train Your Dragon star grew up dreaming about making it as an actor. To his parents' credit, they were very supportive of his acting aspirations.
Equally Supportive Parents:- Hannah Alligood Bio, Age, Parents, Ethnicity
Speaking at his mother's parenting book release in Jan 2012, he highlighted their role in his career by saying:-
"She's a soldier, she's a warrior, she doesn't suffer fools lightly and her priority was making sure that I was rested, fed and taken care of, which is what a parent's concern should be. I literally couldn't have made it without her."
With a standing height of five feet and 11 inches (181 cm), Jay has been actively working since the age of 12; Jay's acting journey spans over three decades and boasts countless blockbusters such as Tropic Thunder, She's Out of My League, This is the End and Knocked Up.
Beyond acting, his directional and screenwriting credits on TV shows & movies have made him a wealthy man, with a reported net worth of $6 Million according to Celebrity Net Worth.
Built Similarly:- DJ Qualls Still Not Ready To Get Married? Talks About Cancer Struggle And Weight Frequently
Recently working on the project Utap as Carter and The Kids in the Hall. The star actor has distinct features on his body in the form of tattoos -- a red Maple Leaf, an emblem meant to symbolize allegiance to his favorite hockey team, the Montreal Canadiens, and a Celtic cross, a homage to his Irish heritage.
Witnessing the star's rising career, we cannot wait to update you guys more on him!