Jessica Lange was in a relationship with her first husband...had already started dating another man... affair even resulted in the birth of their daughter...first known relationship was with Spanish photographer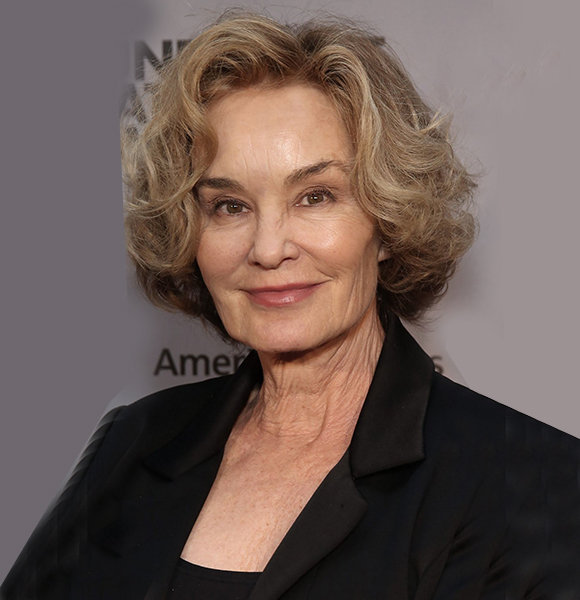 Like many notable names in showbiz today, American actress Jessica Lange also found herself linked to multiple gay rumors. In August 2012, a source reported her alleged affair with the bisexual actress, Sarah Paulson.
Although the allegations were thought to be genuine, Jessica later dismissed the gossips.
Allegedly, the actress' unsuccessful relationship history was the reason behind the ongoing gay rumors. 
Details On Married Life
As an artist herself, the actress always had a knack for artsy souls. Her first known relationship was with Paco Grande. She started dating the Spanish photographer in 1970 after first meeting him at the University of Minnesota.
American Photographer:- Tasya van Ree Girlfriend, Ethnicity, Family, Net Worth
Jessica was so committed to her lover that she dropped out of college to get married in 1971. However, the marriage lasted for only about a decade as the couple got divorced in 1981.
It also turned out that the Emmy-nominated icon was already involved in an affair while she was still married to her first husband. Admittedly, Jessica had started dating Russian-American choreographer Mikhail Baryshnikov in 1976. Her infidelity also resulted in the birth of a daughter named  Aleksandra "Shura" Baryshnikov.
Eventually, she broke up with Mikhail in 1982 but remained on good terms for many years to come. The two were even spotted together in 2014 at East Village, New York taking a walk together.
Soon after, she dated late American dancer Bob Fosse, but their relationship only lasted a few months.
Late Partner, Children
In 1982, while Jessica was shooting for the movie Frances, she started dating her onscreen partner Sam Shepard. He was a well-known actor known for films like Days of Heaven and Paris, Texas. A year later, Sam proposed her for marriage on the set of the movie Country, which Jessica accepted without second thoughts.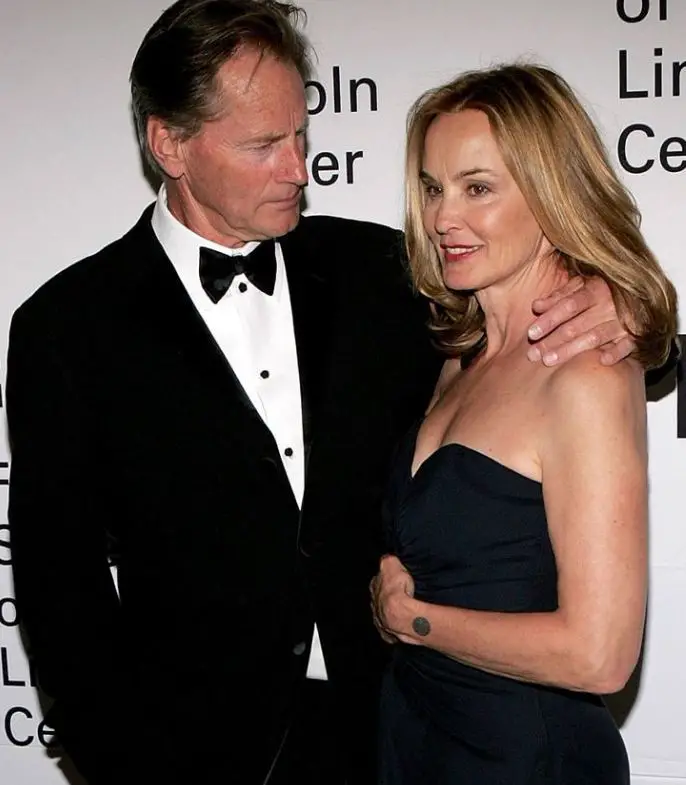 Jessica Lange and ex-boyfriend Sam Shepard attend an event at Lincoln Center  (Photo: shared.com)
But the two never got married, and their relationship ended in 2009 due to Sam's drinking problem and bad behaviors. However, their love did bore two children. Her daughter Hannah Jane was born in 1985; whereas, the pair welcomed their son Samuel Walker Shepard in 1987.
Unfortunately, her ex-boyfriend Sam lost his life to Lou Gehrig's Disease in 2017.
Net Worth Details
Through her career in showbiz, the actress has managed to accumulate a net worth of $15 million. Jessica has invested her money into different sectors including housing and stocks.
In 2008, she and her ex-partner Sam Shepard had listed their house at Stillwater, Minnesota for sale.
Net Worth Of $ 15 Million :- Too Short Real Name, Wife, Family, Net Worth
The 5,500-square feet house was listed on sale for an asking price of $1.95 million. It's not known if the pair ended up selling it at the desired rate. But, if they did sell the house, the former couple probably made a considerable profit as hey had initially bought it for $415,000.
Interestingly, in 2019, the actress - height 5 feet & 8 inches (1.7 meters) - reprised her role in the hit show, American Horror Story. She undoubtedly received an impressive paycheck from the contract, which forced her to return to the franchise.