Entertainment
Jim Sciutto, CNN Correspondent Age 48 On Wife, Kids & Being Wise Parents
American correspondent Jim Sciutto surely has been able to amass net worth in...CNN's very own Jim, age...Jim and his wife, Gloria - who's an...how he was raised by his own parents...proud parents of three kids...same can be said about his salary at CNN...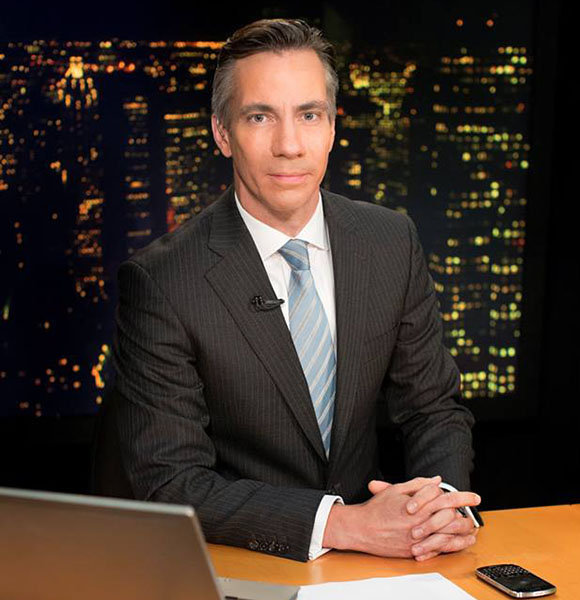 Recently, CNN announced that its Chief National Security Correspondent, Jim Sciutto will join the renowned news network's two-hour mid-morning "CNN Newsroom" as a co-anchor alongside Poppy Harlow.
Add that to his already jam-packed schedule -- it's a disastrous mix. While the toll of his busy work schedules is most likely to hamper his family time with wife and kids, the correspondent has kept a secret formula to strike the right balance between work and family life!
Well, know Jim Sciutto pulls off his A-game for balancing his work and family life!
Jim's Advice On Raising Kids With Wife
Raising kids with either of the two parents in the job market is already hard enough, on top of it, running a household where both husband and wife work just grows the pressure.
Similar:- Don Lemon's Most Handsome Boyfriend/ Partner! Gay Love - Serious Goals
But everything comes easy for CNN's very own Jim, age 48, has mastered the art of parenting. With the help of his wife, Gloria Riviera-Scott, he has achieved the seemingly impossible act of keeping everyone happy.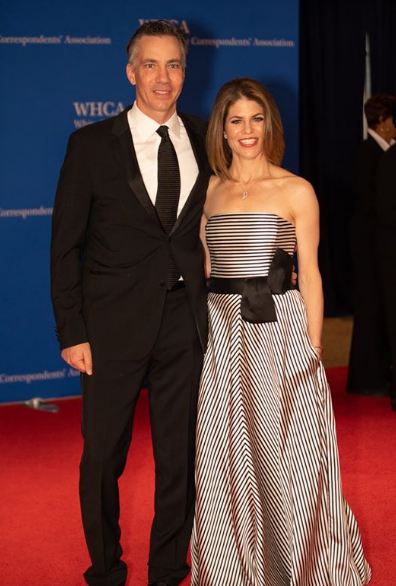 Jim and his wife attending the 2018 White House Correspondents' Association Dinner (Photo:- Jeff Malet Photography)
And in the March 2018 interview with Fatherly, the Yale University alum let the world know his secret. 
He prefaced his advice on making time for kids by mentioning the long and unpredictable schedules he and his wife have to put in at work. And then he quickly followed up with:
"I take them to school pretty much every day. I drive them and like to take them right into their classrooms. That gives me a chance to interact with their teachers and their friends."
For him, weekends with his kids are equally important because it allows them to bond over "sports, activities and little adventures."
Jim and his wife, Gloria - who's an NBC News Correspondent - are proud parents of three kids: Tristan (age 9), Caden (age 7) and Sinclair (age 2). Both of their latter kids were home-delivered.
Discover:- Dave Kindig Wiki: Age, Wife, Family, Net Worth Of Bitchin' Rides Star
They had married in 2006 after meeting three years earlier while both of them were on assignment in Baghdad.
Wife Thoughts: "Jim's Father Remains His Father"
Although, the Yale University alum's fatherly qualities are praiseworthy, how he was raised by his own parents is something noteworthy. Especially, his relationship with father has more or less shaped the father he is today.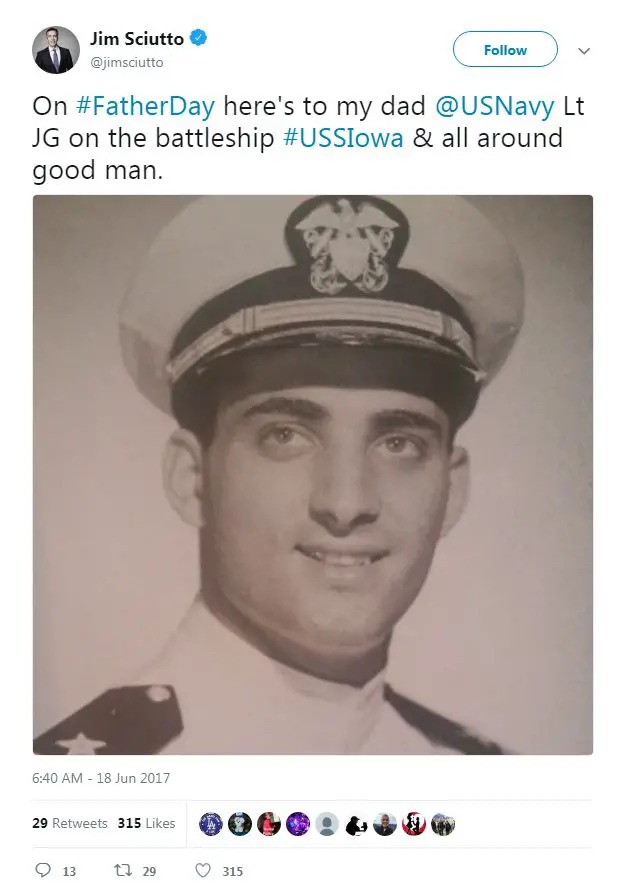 The father of three kids pens a heartfelt tribute to his father (Photo:- Jill Scuitto's Instagram)
Even his wife, Gloria has spoken about his relationship with his father. In the 2014 interview with Washingtonian, Gloria quipped:
"Jim's father was his best man and remains his best friend."
No wonder, Jim never fails to dedicate a post to his father, every year when the death anniversary comes around.
Jim Scuitto's Salary & Net Worth At CNN
Today, Jim is one of the country's most revered experts on everything national security including foreign policy. Before joining CNN as its Chief National security correspondent, he had served as ABC News' senior foreign correspondent.
While at ABC News, the veteran journo traveled to over 50 countries covering mostly war stories. His book Against Us: The New Face of America's Enemies in the Muslim World is based on his experience as a wartime correspondent.
For his coverage of 2009 election in Iran, the Yale University alum was awarded Edward R. Murrow Award. Likewise, his reporting on the news series Iraq: Where Things Stands earned him two Emmys.
Interesting:- Jon Rahm's Wife To Be? Meet Smoking Hot Girlfriend Of Pro Golfer
As for his most recent accolades, he worked as the chief of staff to the U.S. Ambassador to China, Gary Locke. Having served his time there, Jim seems to be looking forward to working alongside his CNN Newsroom co-host, Poppy Harlow - who has a reported net worth of $6 million.
Jim, on the other hand, hasn't made his finances public just yet. However given his seniority, he surely has been able to amass net worth in millions. His book sales too should help boost his ever so growing net worth.
The same can be said about his salary at CNN. A CNN correspondent makes an average of $120 thousand annually in salary including incentives and bonuses.
Nothing suggests that the veteran journalist is looking into earning more money, he looks content with being able to spend more time with his kids and family.