Entertainment
Is Joe Giudice Still Together With Wife Teresa Giudice?
Joe Giudice is an entrepreneur and a reality TV star...was married to longtime partner Teresa Giudice...has four children with his ex-wife...accused him of cheating...his age is...both him and Teresa were involved in a legal scandal and served jail time...when they were arrested...Joe was deported to Italy in October 2019...he now lives in Italy...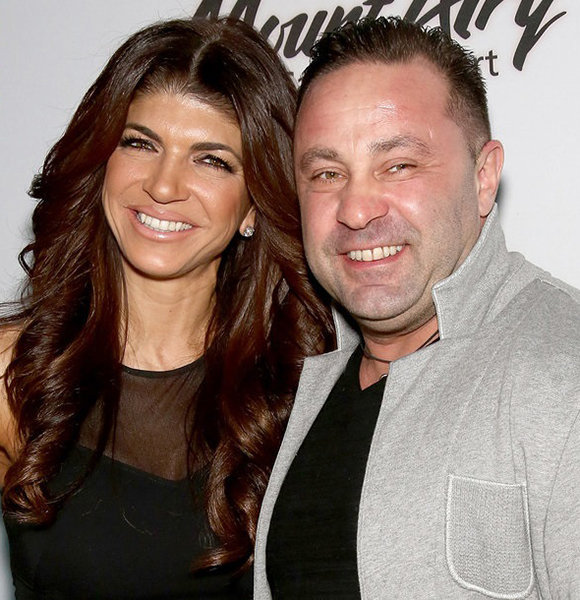 Joe Giudice is an entrepreneur who was the owner of a construction company in the past. He also owned a laundromat business and a pizza restaurant.
Other than his professional career, he is famous for being the ex-husband of reality TV star Teresa Giudice.
He has appeared alongside his estranged partner in various TV shows, most famously in The Real Housewives of New Jersey from 2009 to 2016.
Joe Giudice's Personal Life: Marriage & Children
Joe was in a relationship with Teresa Giudice from 1999 until the end of 2019. The couple got married on the 23rd of October 1999.
During their marriage, the now-separated couple went on to have four kids, all of whom are daughters: Gia Giudice (born on the 8th of January 2001), Gabriella Giudice (born on the 4th of October 2004), Milania Giudice (born on the 2nd of February 2006), and Audriana Giudice (born on the 14th of September 2009).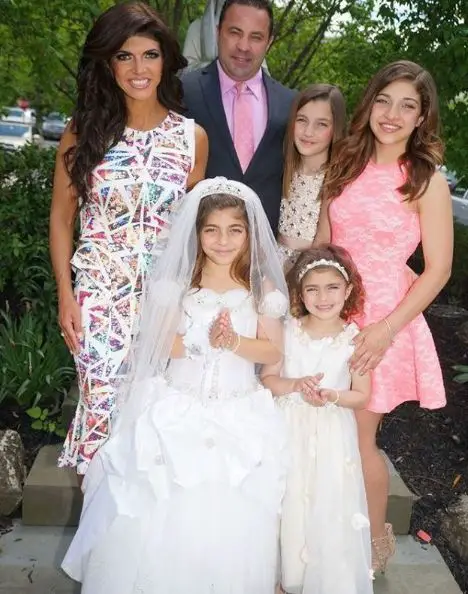 Joe Giudice with ex-wife Teresa Giudice and daughters Gia, Gabriella, Milania, and Audriana (Photo: Joe Giudice's Instagram)
Now, Joe lives away from Teresa and his kids in Italy. However, he sees his daughters often as they travel to Italy for special occasions.
Separation from Teresa: Are They Divorced?
After 20 years of marriage, in 2019, Joe and Teresa announced that they were going to lead separate lives. The ex-couple announced their separation on the 17th of December 2019.
However, Teresa decided against the decision to get an immediate divorce. According to E! News, Teresa is in no rush to file a divorce. 
Another RHONJ Star:- What Is Margaret Josephs Net Worth? Her Bio Adds Kids & Loving Husband
The news site also said that Teresa is now focused on being the best mother that she can to their daughters as Joe lives in Italy, and she is the sole provider for his daughters. 
Despite the rumors suggesting that the distance between them was the reason for their split, it wasn't the case. Joe clarified through a post in his Instagram that distance wasn't the reason for their split, and it was their actions that caused the separation. 
In addition to this, he also pledged to remain friends with Teresa, and raise their kids by joining efforts alongside his ex-wife. 
Legal Scandal: Arrest & Deportation
Joe served a 41-month sentence in prison in 2016. He was sent to jail for mail, wire and bankruptcy fraud. Before Joe, Teresa, too, served a little over 11 months in prison for the same charges and was released on the 23rd of December 2015.
Another Entrepreneur:- Reed Hastings Net Worth, Salary, House | How Rich Is Netflix's CEO?
When Joe was serving his sentence, in October 2018, an immigration court ruled to have Joe deported from the United States to Italy, his native country.
Then, in October 2019, he was released from an ICE detention facility, where he was living since mid-2019 post his release from prison and sent to Italy. He has been living in Italy ever since his deportation. 
And in end-December 2019, Joe hinted through an Instagram post that he might not be returning to Italy after the split with Teresa. 
Interesting Facts: Age, Cheating Allegations
Joe was born on the 22nd of May 1972 in Saronno, Italy.
Despite having lived in the US from early in his childhood, he never got US citizenship. He has Italian nationality.
His full name is Giuseppe Giudice.
Joe and Teresa both have accused each other of cheating while both of them were inside the prison. However, their attorney, James Leonard Jr., released a statement and clarified that the ex-pair had been faithful to one another.