Entertainment
Is Joe Johnson Married? A Glimpse At His Girlfriend & Family Details
Joe Johnson is a veteran of the game of basketball...has been playing in the NBA for almost 19 years...is not married and does not have a wife...has two children from his ex-girlfriend...was raided by a single parent...lost his mother to cancer in 2019...his height and weight figures are...went to college at the University of Arkansas...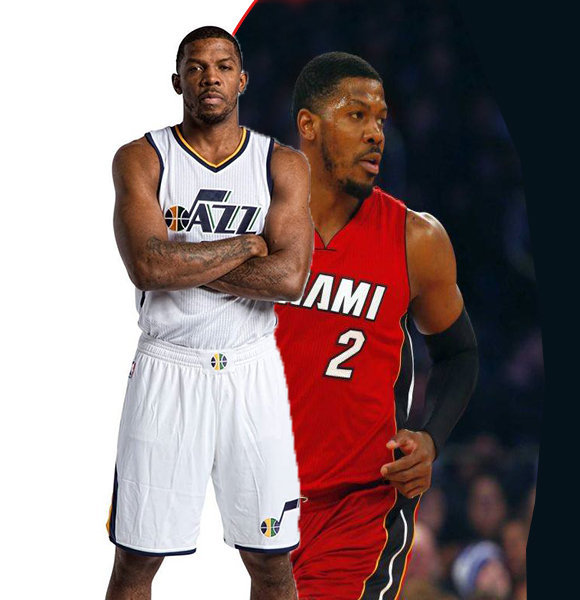 Joe Johnson is one of the longest servers of the game of basketball, having played in the NBA for more than 19 years.
The Boston Celtics drafted Joe on the 2001 NBA Draft. Since then, the athlete has gone on to play for other teams in the league, such as Phoenix Suns, Atlanta Hawks, and Houston Rockets.
As of December 2019, Joe is a free agent. The Detroit Pistons waived him on 21st October 2019 after signing him on 19th September that same year.
Is Joe Johnson Married? Details On Wife
The answer to the immediate question is - No. Joe Johnson is not married. But he has quite a history with a woman named Shannon Becton.
Joe and Shannon share a turbulent relationship and two children. They are not together now but have joint custody of their children - son Gavin and daughter Justice.
The ex-couple has gone through a lot of legal proceedings over the years, especially in the case of child support.
Joe Johnson is required to pay a substantial amount of money to Shannon in the form of child support. He, according to TMZ, was obliged to buy Shannon a new house, car, and pay her cash every month. This happened due to an agreement they both signed in around 2013 to give Gavin a life of luxury.
Another Divorce Story:- Todd Palin & Sarah Palin Filed For Divorce But May Not Finalize It, Why?
But that was back in 2013 when Joe had money to spend. But as time has passed and Joe has gotten older, his basketball career, too, has stopped to earn him as much money as he used to earn in 2013.
So, in February 2019, he sued his ex-girlfriend and also appealed for his monthly child support amount to be lowered. He gave the reason that he was not earning as much money as he used to in the past.
Until this appeal, Joe was paying Shannon $6,250 per month in support, which included rent and other bills. He also covered her moving expenses as he got traded to different teams in the NBA.
Life After Shannon: Dating And Engagement Rumors
Despite his conflict with Shannon, Joe is active in the dating scene, and various rumors are surrounding the NBA veteran.
First, let's address the engagement rumors. There was speculation floating around in 2016. It started with a picture on Joe's Instagram that showed Joe posing with a woman with a ring around her finger. The picture, with a woman named Candise Zepherin, was uploaded with a caption of a ring emoji.
However, there have been no comments on the engagement from either Joe or Candise.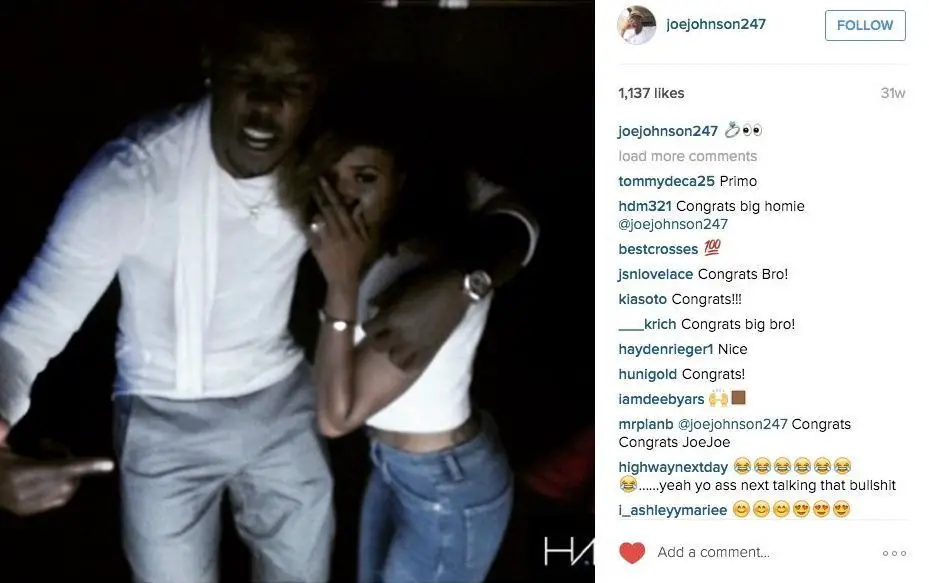 Joe Johnson with Candise Zepherin in an Instagram post by Joe in 2016 (Photo: FabWags)
Fast forward to 2019, and Joe has been connected with another woman. And this time, it is an Instagram model named Jessica Dykstra. And similar to the case with Candise, there are no pieces of evidence or trustworthy sources confirming this involvement.
Family And Parents
Joe was raised by a single mother, Sarah Dianne Johnson, or Diane Johnson, in Little Rock, Arkansas. Joe and his late brother Tony were brought up by Diane by working graveyard shifts as a nurse at a psychiatric ward.
Life is cruel at times, and the hard-working Diane was diagnosed with multiple myeloma - cancer in the plasma cells in bone marrow - in 2008.
Read More:- Who Is Anne Wojcicki Husband? Divorce, Dating Status, Children
However, she recovered from the condition in October 2014 after receiving several rounds of chemotherapy and stem-cell transplants.
Unfortunately, the condition relapsed, and Joe ended up losing his mother to cancer on 23rd February 2019.
As for his father, he was never around when Joe was growing up. Therefore, there is no information regarding his dad.
Interesting Facts: Age, Weight, College
Joe was born on 29th June 1981. His birth name is Joe Marcus Johnson.
Joe stands at the height of 6 feet 7 inches (2.01 meters) and weighs around 240 lbs.
He went to Arkansas State University for his college education.