Entertainment
Who Is Anne Wojcicki Husband? Divorce, Dating Status, Children
Anne Wojcicki is one of the leading businesswomen and entrepreneurs in the world...has dated several guys...was married to Sergey Brin...but divorced her husband in 2013...was dating baseball player Alex Rodriguez in 2016...is a mother to three children...was born in a family of educated people...her age is...has a huge net worth of around...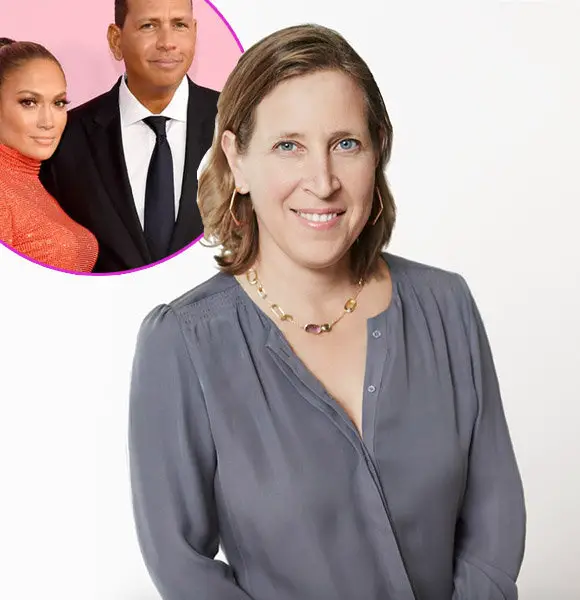 The youngest of the power-packed Wojcicki sisters, Anne Wojcicki is the owner of a direct-to-consumer genetics company called 23andMe. Her company primarily focuses on the biotechnology and medical sector.
Anne has made millions through her company, which aims to provide direct-to-consumer genetic information to individuals, helping them figure out their health more comprehensively than before. However, she and her company's path to success has not been easy.  
Married Life With Sergey Brin, Children
To have a complete picture of Anne's dating life until now, let's go back more than a decade. Her history with men starts sometime before 2007.
At the time, Anne was together with Sergey Brin, the co-founder of Google. They were married in 2007 and spent quite a long time together till 2013.
The couple even had two children - a boy and a girl - during their relationship. But, things started to take a turn for the worse when Anne discovered about Sergey's extra-marital affair.
It was in 2013 that Anne found out her husband's relationship with another woman at Google, Amanda Rosenberg.
Another Celebrity Divorce:- Todd Palin & Sarah Palin Filed For Divorce But May Not Finalize It, Why?
Although Sergey's extra-marital affair with Amanda didn't go anywhere beyond a hookup, Anne decided to separate from him. The ex-couple went their separate ways and started dating other people.
But, it was two long years before Anne's divorce with Sergey was legally and officially confirmed. The ex-pair finally divorced in June 2015.
Despite ending the marriage, the co-parents still live close to each other to raise their two children. Anne and Sergey, however, had a prenuptial agreement in place, which didn't affect Sergey's company during their divorce settlement.
Dating Status After Divorce
Anne's life after divorce has certainly been eventful. A year after her divorce with Sergey, the entrepreneur was seen with another man. However, the guy wasn't anywhere near like Sergey.
The new man in Anne's life turned out to be a former baseball star, Alex Rodriguez. The pair started going out with each other in March 2016.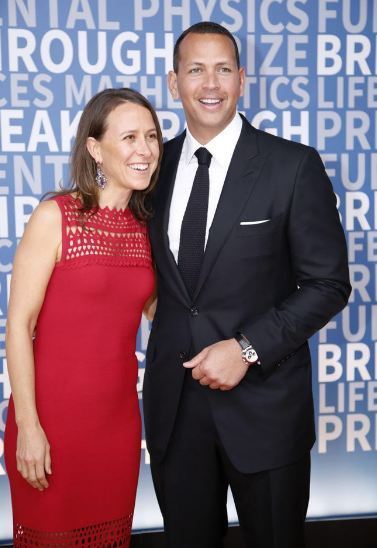 Anne Wojcicki with boyfriend Alex Rodriguez in 2016 (Photo: Ranker)
The couple dated for most of 2016, but there wasn't something right about the pair. And Anne's mother, Esther, knew exactly what was wrong with him.
Esther, according to a New York Times article about Anne, said the problem with Alex was that he had no academic background. She confessed that Anne's family couldn't have an intellectual conversation about anything with Alex. Ouch!
But, despite her mother's slight objection with Alex, Anne and the former athlete had a good time together during their dating period. The couple split around February 2017.
Since the breakup, Alex has gone on to date Jennifer Lopez and even got engaged to her in March 2019. 
Anne's Children
As mentioned above, Anne is a mother to two children with her ex-husband Sergey Brin - son Beji Wojin and daughter Chlor Wojin.
Anne has also had a third child, although the child's identity is not disclosed yet. She was eight months pregnant in April 2019, so one can assume that she has had the baby by now.
You Might Be Interested In:- Emily Weiss Husband, Boyfriend, Net Worth, Now
Another exciting thing about her third-time pregnancy is that she chose to raise the kid as a single mother. Anne was secretly preparing to welcome her third child, and also believes that a relationship, or there a lack of, shouldn't dictate whether or not one has the ability to have children.
Net Worth Details
Talking about an ocean of wealth brings to the topic of Anne's net worth. The businesswoman has a net worth of $440 million.
The primary source of her vast wealth deposit is her company, 23andMe. It is a personal genomics company that provides people with information about their genetics, heredity, and other related stuff. The company also contributes towards advancement in health and medicine technology through a database creation about people and their susceptibility to diseases.
The company itself is valued at around $1.8 billion and rising.
Interesting Facts: Age, Siblings
Born on 28th July 1973 to Stanley and Esther Wojcicki, Anne is the youngest of three children.
She has two sisters: Susan Wojcicki - the CEO of YouTube - and Janet Wojcicki - an anthropologist and epidemiologist at the University of California.
Anne attended Yale University and studied Biology. After college, she researched molecular biology at the National Institute of Health as well as the University of California.
She founded the company 23andMe in 2006.