Entertainment
Emmy Winning Actor Joe Morton's Married Life and Net Worth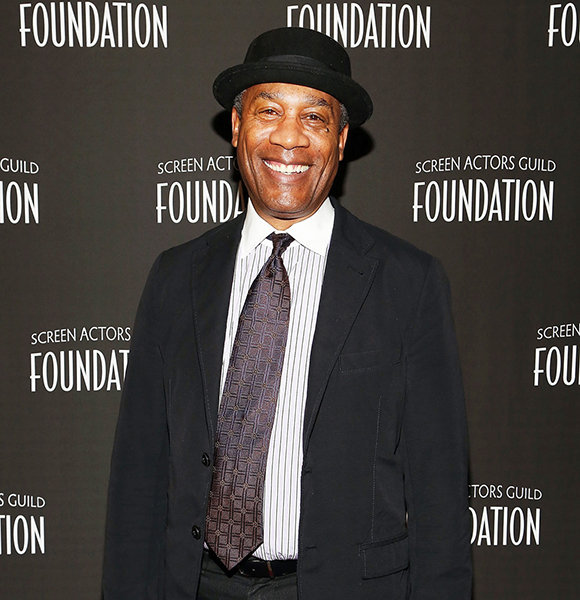 Best known for his appearances and racking millions worth of net worth, Joe Morton is a legendary actor who is profoundly in love.
Whether it's TV or the silver screen, he has conquered every medium of entertainment known to humankind with class. Nevertheless, it was at the theatre that he found a real home. As a celebrity hugging the limelight, Joe is also not immune to conspiracies surrounding him, with one of the most significant being his sexuality. 
Is Joe Morton Gay?
Like many Broadway stars before him, Joe is also susceptible to gay rumors.
Contrary to popular beliefs, the God Friended Me actor isn't one and currently has a girlfriend.
Theater Actor Facing Similar Allegations:- Is Tituss Burgess A Gay Man? Or Does He Have A Married Life And A Wife To Squash The Rumors?
Morton has not reportedly made a statement about the gay suggestions.
Joe once led a fulfilling married life with a wife named Nora Chavooshian. Nora is an American actress recognized for her roles in projects such as After Hours and The Beastmaster.
Joe and Nora had met on the set of the 1984 film The Brother From Another Planet, and the two soon became romantic, thus, turning the relationship into marriage in no time.
They also share three children, namely Hopi Noel Morton, Seta Morton, and Ara Morton.
Celeb With Grown Up Offsprings:- Astrid Menks Bio, Net Worth, Family, Husband
After remaining married for almost two decades, the Equal Justice actor and his ex-wife Nora divorced in 2006.
After Nora, Joe kept his relationship low-key before emerging back in the dating scene with his girlfriend Christine Lietz.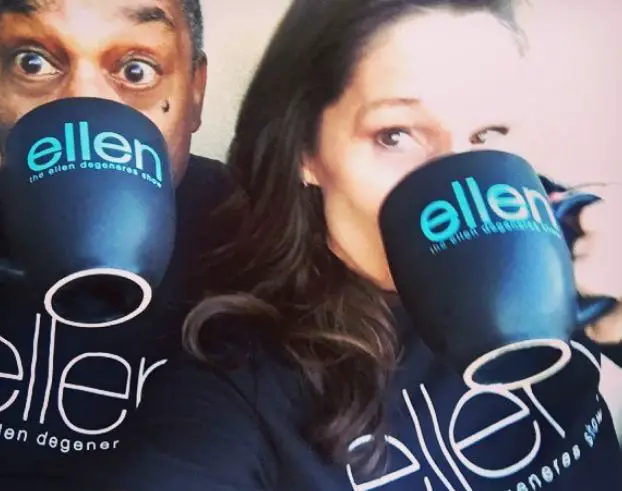 Joe Morton and His Longtime Girlfriend Christine Lietz (Photo:- Christine Lietz's Instagram)
He often refers to his longtime partner as Lietzeenut.
When quizzed what he would have on him on the night that he won his first Emmy, the American Gangster actor swiftly name-dropped his girlfriend's pet name by saying:-
"My wits, my toothpicks, and my Lietzeenut."
Joe and his girlfriend Nora have been together for more than half a decade now. Thus, the likelihood of their relationship coming to an abrupt end appears to be slim to none.
Apart from the actor's loving relationship with his partner, Joe is also very successful in the entertainment industry with a rising net worth.
Career
As a film actor, Joe has now starred in more than 70 movies and has guest-starred on television programs such as Smallville, Equal Justice, Law & Order, and All My Children, significantly raising his net worth to millions.
On daytime, Morton has had roles in Search for Tomorrow, Another World, and All My Children in 2002; he also appeared on the London stage in the play Art.
Some of his award-winning movies are Scandal, Turn Me Loose, and The Water Dancer by Ta-Nehisi Coates, winning him various awards like "NAACP Image Awards," "Primetime Emmy Awards," ''Los Angeles Drama Critics Circle Awards'' and more.
Recently he has been working on the projects Zack Snyder's Justice League and Our Kind of People.
With his experience, Joe charges more than $100,000 for appearances that constantly add up to his wealthy net worth.
Short Bio
Born on 18 October 1947, Joseph Thomas Morton Jr. is a native of New York City - Harlem, to be more specific. His family has a rich military background. While his father, Joseph Morton Sr., was a US Army intelligence officer, his mother Evelyn was a secretary by trade.
Similar Background:- Twice Married Pete Hegseth Of Fox News Still Content Post Divorce; How?
Because of his father's occupation, young Joe spent a chunk of his early life in Japan and West Germany. When he returned to the US, he faced bullying due to the accents he had picked up during his overseas stay.
A graduate of Andrew Jackson High School, the veteran actor, now age 74, holds a drama degree from Hofstra University.
After making his Broadway debut with Hair, Joe went on to have an illustrious career on both the small as well as the big screen. Similarly, his efforts resulted in a marvelous net worth of $4 million.
Standing at 5 feet and 9 inches (1.75 m) in height, Joe has a very beautiful family with a loving girlfriend and a rising net worth. It was all possible because of his terrific career, which is constantly going up giving us more insight for future updates so stay tuned.