The famous Youtuber and comedian John Crist's professional life has come to a sudden halt after multiple women accused him of sexual harassment.
The allegations he faced were "individually sexting multiple women during the same time, initiating sexual relationships with married and committed women, offering show tickets in exchange for sexual favors and repeatedly calling the women late at night while drunk."
The allegations were published in a story by Charisma News on 6 November 2019.
John Crist's Statement
The Youtuber, with over 500,000 subscribers, also stated to the same magazine. He said,
"Over the past number of years, various women have accused me of behavior that has been hurtful to them. While I am not guilty of everything I've been accused of, I confess to being guilty of this -- I have treated relationships with women far too casually, in some cases even recklessly."
John further added that his behavior was destructive and had violated his own Christian beliefs, convictions, and values, hurting people in the process.
The comedian further added that over the years, he privately pursued and received professional treatment regularly for his addiction struggles.
Aftermath Of Harassment Allegations
John Crist had many career highlights along the road planned and ready to start. One of his career highlights was his stand-up special I Ain't Prayin for That, which was to premiere on Netflix on Thanksgiving of 2019. However, the title page of the stand-up was removed from the streaming platform. A Netflix spokesperson mentioned that the premiere is on hold.
You Might Like Another Comedian:- Jo Brand Husband, Children, Net Worth
Furthermore, John has canceled his remaining tour dates of the year and postponed all future commitments to devote his "time and energy on getting healthy spiritually, mentally and physically."
Christian Comic's Age, Family & Height
John Crist was born on 24 March 1984 to Christian parents and was the homeschooled one out of eight kids. His dad was a pastor for thirty years, which is the reason for the comedian's Christian beliefs. 
The 25-year-old comedian is 1.83m tall.
As a comedian, the actor of 6 feet height (1.83 m) is best known for making fun of the funny quirks of the Christian community. He started by making funny videos and posting them on Youtube. 
In 2009, he started performing at open mics and eventually became a successful comedian. And, though his success is flying high, his net worth is not known to the public.
John Crist Girlfriend Or Wife?
The Youtuber's most recent romantic link is with former American Idol singer, Lauren Alaina. The duo met during an appearance on The Boddy Bones Show. 
But, that was not their first interaction. Lauren had earlier messaged John via Instagram after watching one of his comedy videos, and the two stuck since. It is not revealed when the two started dating, but Lauren announced their relationship in May of 2019.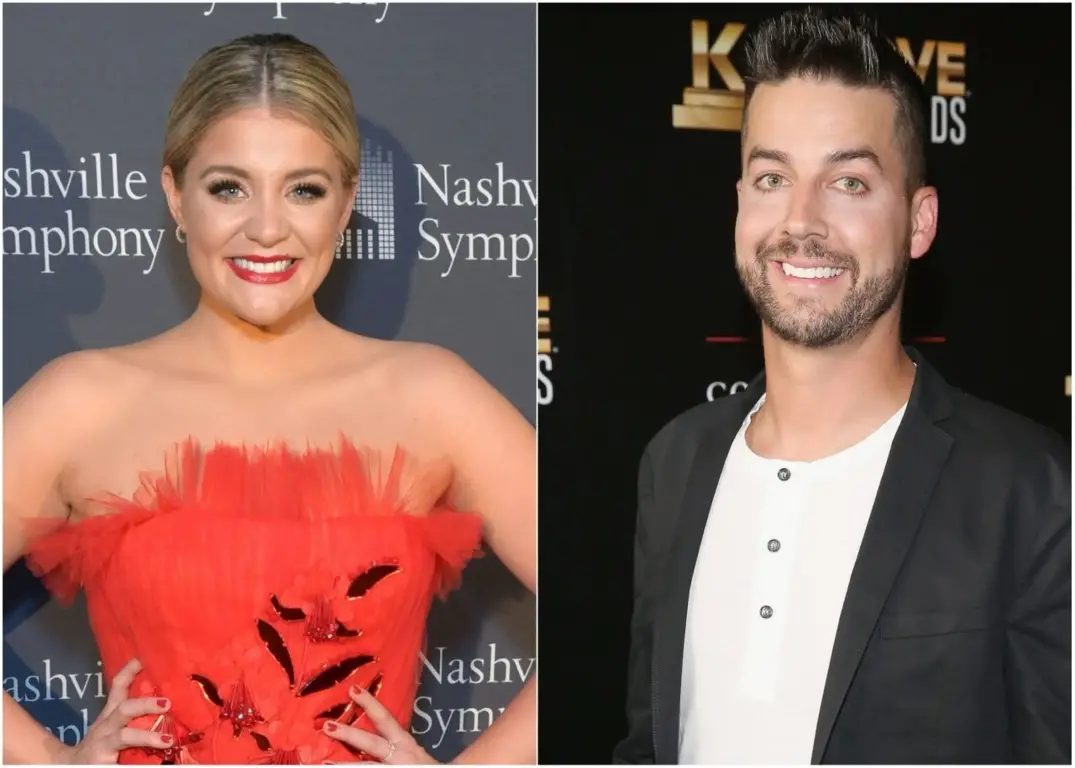 John Crist alongside Lauren Alaina (Photo: soundslikenashville.com)
The details of their romance are not known, but by late October 2019, the duo seemed to have split and gone separate paths.
Lauren was previously engaged to model and actor Alex Hopkins but called off the engagement in January 2019.
Another American Idol Star:- Evelyn Cormier Wedding, Husband, Parents, Family
There might not be any other woman John was linked to as he appears to live a low key life. But as of 2019, the comedian seems to be single.