Entertainment
Who Is Jon Voight Wife? Details On Daughter & Family
Jon Voight is an Oscar-winning actor known for his roles in movies such as...has married twice in his life...his first wife was Lauri...divorced Lauri in 1967...married for the second time after divorce with Lauri...was with Marcheline Bertrand for a while...has two children with Marcheline...divorced Marcheline which separated his family...his bio and age is given below...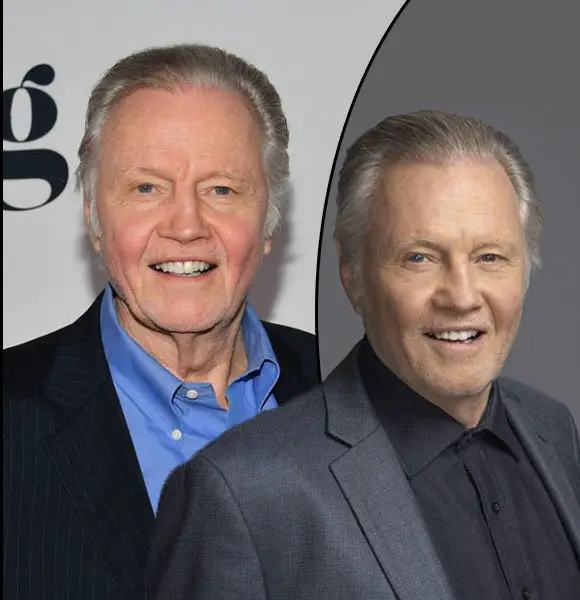 Jon Voight, famous for being the father of the amazing actress Angelina Jolie, has his legacy when it comes to acting in Hollywood. He is a veteran of the entertainment industry and has worked in movies such as Fantastic Beasts and Where to Find Them (2016), Midnight Cowboy (1969), Transformers (2007), and Coming Home (1978) among which, Midnight Cowboy was an Oscar winner for Best Picture category.
Jon started his long acting career from the 1963 TV series Naked City and has since gone on to gather 98 credits as an actor. He has also won an Oscar on the Best Actor in a Leading Role for his portrayal of Luke Martin in the movie Coming Home, and 24 other awards out of 34 nominations.
Jon's Personal Life: First Marriage
Jon has enjoyed a great career in Hollywood. However, the same cannot quite be said about his personal life, although he has two successful children to show for his short-lived marriages.
The actor's first wife was an actress and TV host, Lauri Peters. It is not sure when they first started dating, but they did appear on various plays together.
They played Romeo and Juliet, and Lauri also portrayed Julia opposite Jon who acted as Thurio in another play. Both these plays occurred in the 1960s, so it would be a valid assumption to say that the couple must have started dating sometime around the early 1960s.
Read More:- Jenifer Lewis Bio, Net Worth, Daughter, Husband
And, their relationship turned into a nuptial bond on 30th April 1962. However, the marriage wasn't meant to be, and Jon divorced Lauri in 1967.
The timeline is unclear; however, Jon has dated a few women, presumably after his divorce with Lauri. The actor went out with a few top actresses such as Linda Morand, Eileen Davidson, Barbra Streisand, and Diana Ross, to name a few. However, none of these relationships turned into anything serious.
Jon's Second Wife: Family And Children
After a few years of a break post-divorce, and a fair amount of dates, Jon met Marcheline Bertrand. They decided to get into a romantic relationship, and things progressed from there.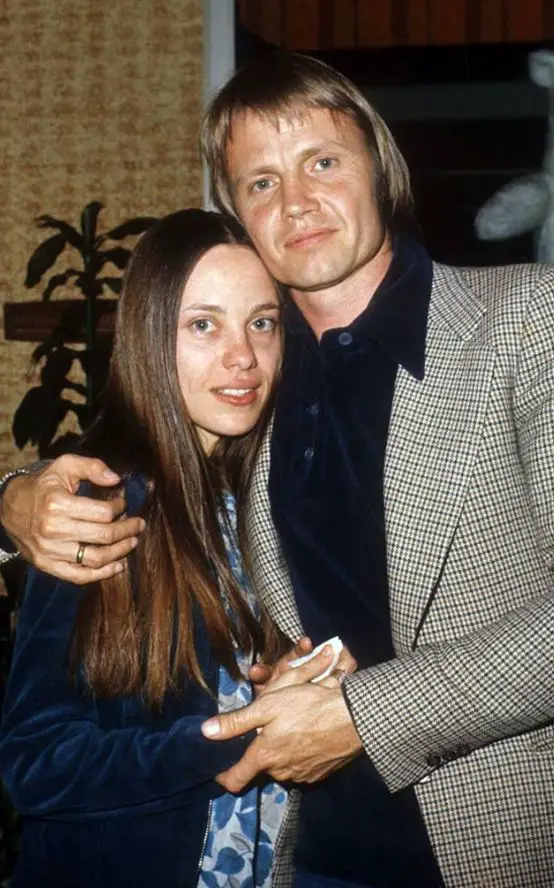 Jon Voight poses with Marcheline Bertrand in the 1970s (Photo: Vintag.es)
Jon and Marcheline married on 12th December 1971. And from this relationship were born Jon's two children - James Haven Voight and Angelina Jolie Voight.
James Haven's birth on 11th May 1973 made Jon a father for the first time at the age of 34. And, daughter Angelina Jolie's birth took place on 4th June 1975; Jon was 36 at the time.
But, Jon and Marcheline's marriage couldn't go any further, even after having two children. The couple divorced each other on 14th April 1980.
Unfortunately, Marcheline passed away on 27th January 2007 after losing her battle with ovarian and breast cancer.
Life After Two Divorces
Jon has not yet married for the third time, so we can assume that he is single for now. Nevertheless, he has been kept busy with his relationships with his children.
Although there are no clear indications about how his relationship with his son James Haven is, there are more than a few articles that capture the turmoil that Jon has faced while trying to maintain a healthy relationship with daughter Angelina.
Another Interesting Read:- Rosie Huntington-Whiteley Husband, Baby, Net Worth
James and Angelina were raised by their mother Marcheline, only with financial support from Jon, and that might have been the reason that Jon and Angelina had a less-than-healthy father-daughter relationship.
However, with Marcheline's death in 2007, Angelina felt the need of a grandparent for her children - someone who could hang out with her kids and tell them stories and give life lessons. And Jon was around for just that - to be a good grandparent. This led to a reconciliation of their otherwise chaotic relationship. This was around 2010, and although Jon was not invited to Angelina's wedding with Brad Pitt in 2014, the father-daughter relationship is not all bad.
Facts About Jon: Age, Height
Jon Voight was born on 29 December 1983 in Yonkers, New York, USA.
His full name is Jonathan Vincent Voight.
The Oscar-winner stands at the height of 6 feet 2-and-a-half inches (1.89 meters).
Jon is known to fashion a unique voice and accent for each character that he plays.
His parents were professional golfer father Elmer Voytka, and mother, Barbara Kamp. He has two siblings - brothers Chip Taylor and Barry Voight.
His daughter, Angelina Jolie, is currently going through legal divorce proceedings with her husband, Brad Pitt.