Entertainment
Know About Chloe Sims's Daughter And Her Ex-Boyfriends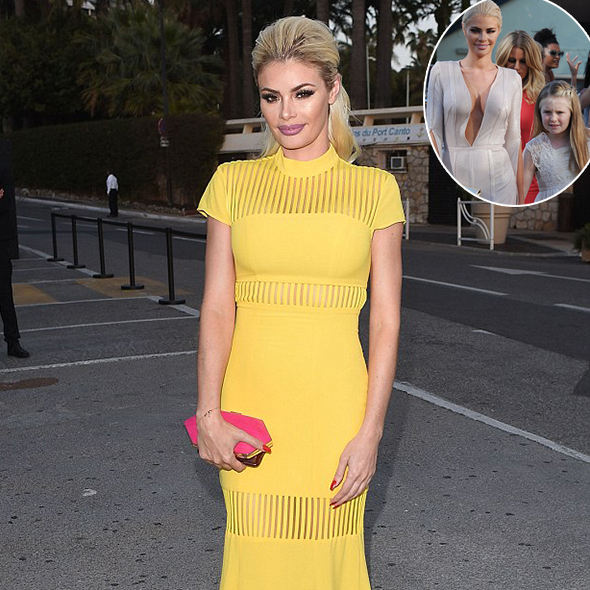 The life of a celebrity is hard when the media track their every move. Maybe that is why most celebrities prefer to keep their personal lives private. 
Unlike other celebrities, it's a different case for Chole Sims, whose love life is an open book. She is a stunning beauty who still has difficulties finding a perfect boyfriend. 
Let's find out if she is seeing someone now. 
Chloe Sims's Current Boyfriend
Chloe Sims is currently single but has dated many renowned personalities in the entertainment industry. She is well recognized for being one of the casts of 'The Ony Way Is Essex (TOWIE),' a British reality show. 
Chloe often makes headlines due to her brief relationship with her boyfriend. However, she was in a serious relationship with TOWIE's Pete Wicks.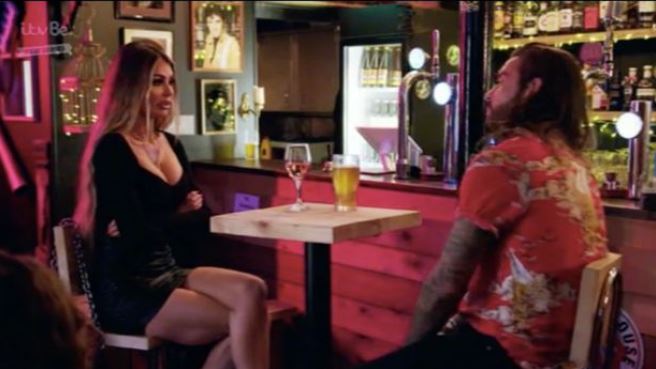 Chloe with her ex-boyfriend Pete. (Source: Mirror.co.uk)
Pete revealed that he and Chloe had been in an intimate relationship for two years. Chole and her ex-boyfriend Pete had an on-and-off relationship which later ended after Pete failed to commit to her. 
Other than Pete, Chloe also dated her close friend in TOWIE, which resulted in an unexpected situation. 
Chloe Sims Dating Her Close Friend
While in Thailand to shoot the new season of the reality series The Only Way Is Essex, she and Dan Edgar developed romantic feelings for each other.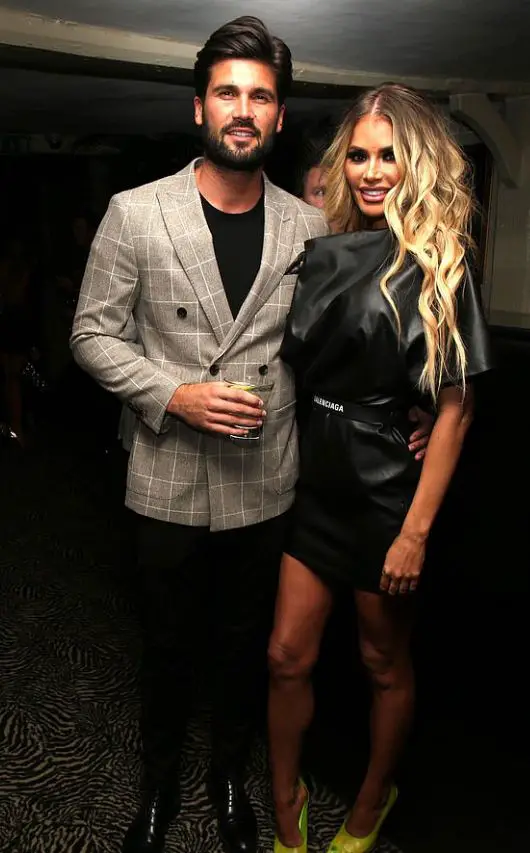 Chloe and her boyfriend, Dan Edgar, at an industry event circa 2019 (Source: The Sun)
Despite the discernable eight-year age difference, Chole and Dan connected on a deeper level -- so much so that the former even confessed wanting to marry the latter in a March 2019 episode of The Only Way Is Essex.
Days after the airing of the episode, the TOWIE star confirmed the budding romance when she talked to The Sun by saying:-
'Me and Dan are just seeing how it goes. We have grown close over four years of friendship. He could be the one.'
Not everybody seemed happy about the lovebirds' union. Dan's ex Amber Turner who also happens to be Chloe's friend, expressed disappointment and confusion with the relationship development.
But Dan and Amber broke up in late 2018 after a year-long whirlwind romance.
Related Content:- TOWIES' Dan Edgar Age 28, Dating Girlfriend Amber; On And Off Relation Now Stable?
It seems like Chloe prefers older or younger men to someone of her same age. 
Chloe Sims's Affairs
Chloe was in a relationship with Robert Tchenguiz, a millionaire with a net worth of £850million.
Sixty-one-year-old entrepreneur Robert and thirty-six-year-old Chloe had an age gap of over 20 years. However, the relationship seemed to be going strong as they had been spotted together on various occasions.
Read Also:- Bobby Bones Triumphs DWTS Title With Sharna Burgess! A Bio On Winner
In May 2016, Chole and her new boyfriend were spotted together on holiday at an expensive French resort. Moreover, They were photographed together on their day out, where Chloe looked stunning in a denim shirt, red pleated skirt, and matching sandals.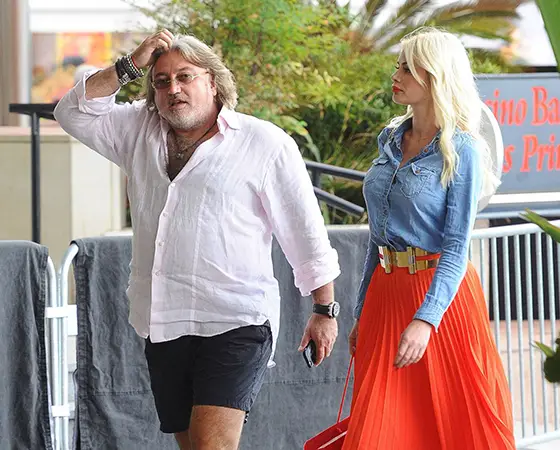 Chloe was photographed with her millionaire boyfriend, Robert Tchenguiz (Source: Mirror.co.uk)
Before dating Robert, she was in a romantic relationship with her co-star, Jon Clark. 
Moreover, she was also in a relationship with her fellow TOWIE star Elliot Wright in 2014. They dated for around five months and broke up.
In the year 2013, Chloe dated Joe Fournier, a personal trainer. They were spotted together several times on a romantic date. 
From 2012 to 2013, she was dating Darrell Privett, and in 2011, she was involved in a relationship with Kirk Norcross. Likewise, she once ignited a romance with Mario Falcone.
The TOWIE actress continued her trend of dating young men in 2018. In October 2018, she was photographed leaving the ITV Palooza party with Love Island star Eyal Booker.
Chloe and her rumored ex-boyfriend, Eyal Brooker, walked out of the ITV party (Source:- ok.co.uk)
23-year-old Eyal was head over heels for being Chloe's partner.
Like many of her previous love, the one with Eyal too turned out to be a brief affair.
Even though she has not found someone she can call her husband, she has a daughter she refers to as her world. 
Chloe Sims's Daughter
Chloe welcomed her daughter, Madison, in 2005  with her ex-boyfriend Matthew. 
In an interview with New! Magazine, she told about her ex-boyfriend Matthew. She disclosed:-
"I was with Maddie's dad, Matthew, for seven years, but we ended up like brother and sister and that isn't what I want. I've only ever been in love once and that wasn't with Madison's dad. It was with the most amazing man I ever met – he was so funny with perfect looks. I really fancied him"
Reportedly, Chloe separated from Madison's biological father right after Maddie's birth. However, Chloe stated Maddie has a good relationship with her dad and is close with his family.
The TOWIE star's concern for her daughter's well-being is as genuine as it can be. 
Drawing from her experience as an abandoned child, Chloe seemed guarded when protecting Madison.
In 2018, she opened up about how her mother had abandoned her for her boyfriend of 10 years. Despite years of seeking counseling, she's yet to recover from the traumatic experience fully.
Interesting:- Allysa Rose Store Manager Boyfriend, Divorced With Co-star Husband, Two Daughters
A mother is someone who never stops worrying about her children, even if they are an adult. No matter the condition or situation, her heart can't stop getting worried about her children.
In 2017, when Chloe spoke out to support Danniella Westbrook, she revealed that she was worried about her daughter from the web. When horrific online abuse targeted the kids, then-thirty-six-year-old TOWIE star shared that she gets scared about her then-eleven-year-old daughter, who may be their next target.
Speaking with Star magazine, she revealed:-
"I felt for Danniella Westbrook when she revealed her kids were being trolled. I worry about Madison being on social media and how she'll be treated by others if they know who I am. That's why I'm careful about what I share online."
However, Chloe tries her best to protect her daughter from online abuse. But she never hides her love for her daughter. 
Even though Chloe seems protective, she lets her daughter do whatever she wants. Her daughter has recently completed a make-up course as well. Although Chloe is busy with her career, she always makes time for her daughter.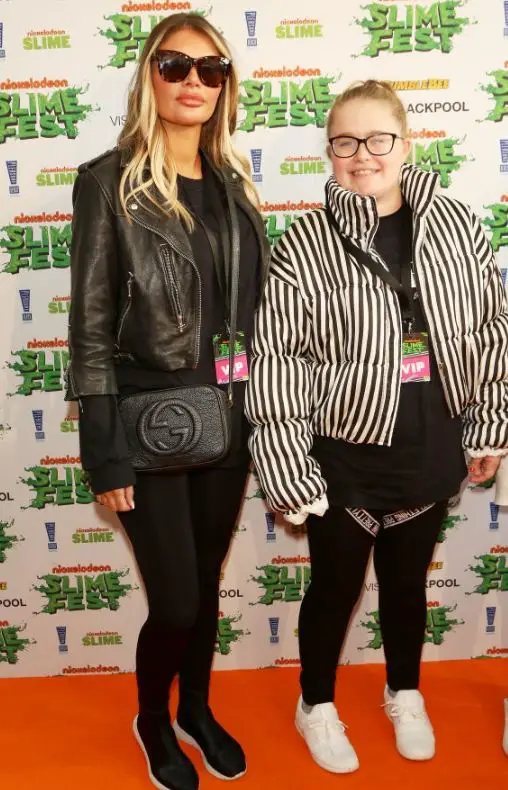 Chloe along with her daughter at the Nickelodeon event (Source: The Sun)
In October 2018, the mother-daughter duo made a rare public appearance as they attended the red event before heading to the Blackpool for Nickelodeon's Slimefest. Both Chole and Madison sported a sporty look with trainers and black outfits. 
Chloe has been working hard to give the best life for her daughter.
Chloe Sims's Career
As an aspiring TV Personality, Chloe's belief in makeup and surgery to be gorgeous is natural. However, the TOWIE star has always vehemently denied getting a nose job. Instead, she contributes an ample amount of time to her makeup at the salon to look more beautiful.
Discover:- Here's Makeup Brushes List, Their Use and How To Store Them and How To Wash Them - Bet You Never Knew These
The Celebes Go Dating star has dished out a whopping sum of $41 thousand on plastic surgeries in the past decade. In addition to getting her teeth fixed twice, she has also undergone two breast enhancement operations at a total cost of $11.8 thousand.
Regarding surgeries, Chloe had lip fillers once, which is one of the operations she regrets. She also has Botox every six months. In addition, she underwent a Buttock lift in April 2012. And the big hair that enhances her beauty costs just £3.79.
However, now she doesn't use fillers anymore; instead, she uses a face threading treatment.
Don't Miss:- Salon Owner Eden Sassoon Will Not Return In The Real Housewives Of Beverly Hills!
Although there's no accurate figure to mark Chloe's net worth, it is a long-held belief among the financial experts that the 40-year-old earns her income from her beauty salon and modeling gigs.
Stay tuned for more updates on Chloe Sims.