Entertainment
Kaia Gerber Dating Status, Brother, Parents, Net Worth & Measurements
Kaia Gerber is a supermodel known for her appearances for Teen Vogue...dated Jordan Barrett for a while... linked with Wellington Grant...moved on from Wellington to date Pete Davidson...broke up with him in January 2020...her age is...family members are celebrities as well...her height, weight, and measurement figures are given below...owns a net worth of...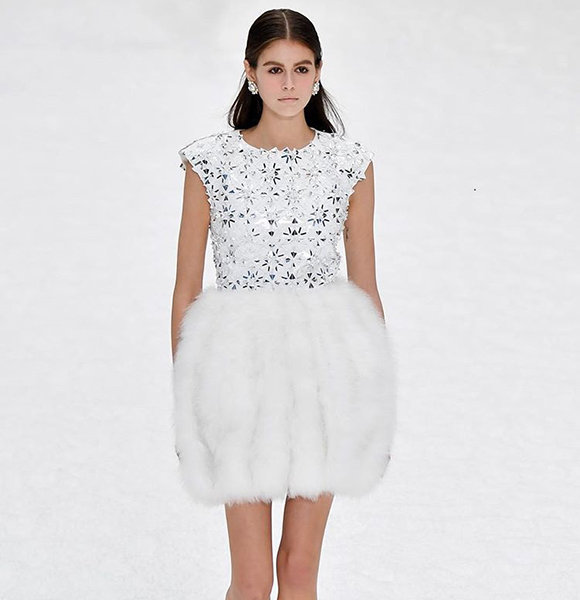 Supermodel Kaia Gerber is famous for her appearances in modeling events like the New York Calvin Klein Spring/Summer 2018 Fashion Week. In the past, she worked for companies such as Vogue's teen brand Teen Vogue and Versace's Young Versace. 
In addition to her modeling works, Kaia also acted in the TV movie, Sister Cities, in 2016. She portrayed 13-year-old Carolina in the film.
Kaia Gerber's Dating Life
Kaia was spotted with Australian supermodel Jordan Barrett in October 2017 in Paris. However, the rumors about them dating shut down as quickly as they surfaced because this was their only public appearance together. Kaia was 16, and Jordan was 20 at that time. 
More on Jordan Barrett:- Jordan Barrett Sparks Dating Rumors With The Weekend's Former Girlfriend Bella Hadid!
Following this, Kaia kept out of the dating game for about two years before going out with Wellington Grant. The rumored couple was spotted enjoying sights and each other's company in Montmarte district of Paris in March 2019. 
It wasn't their only public appearance as they were again seen taking a stroll around New York City in subsequent months.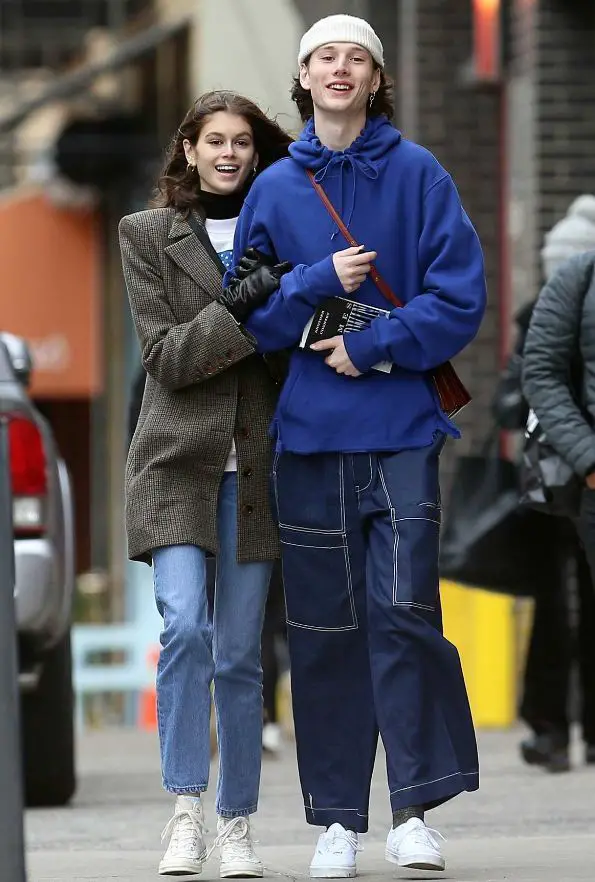 Kaia Gerber strolls around New York City with alleged boyfriend Wellington Grant (Photo: celebsfirst.com)
However, the spottings stopped, and so did the companionship. Kaia moved on from Wellington to date comedian Pete Davidson, who was previously engaged to Ariana Grande.
Rumors about them started appearing in October, and the two were spotted hanging out together in New York City and Malibu from early November 2019.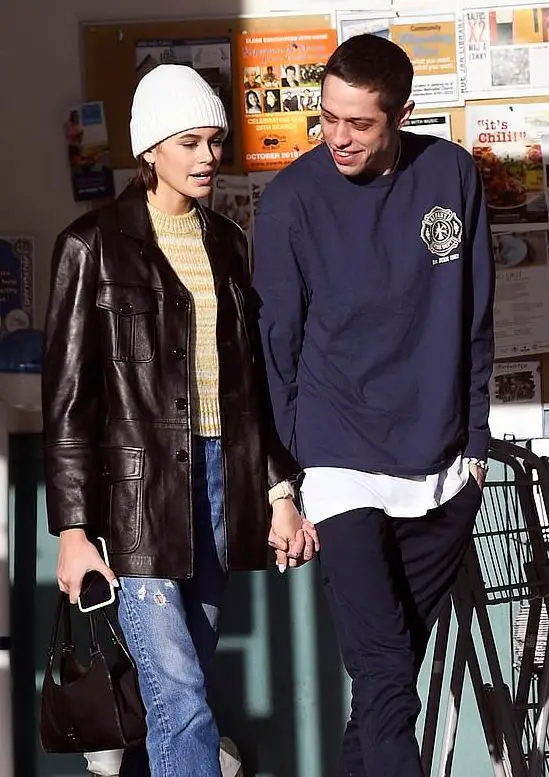 Kaia Gerber and then-boyfriend Pete Davidson spotted in New York in 2019 (Photo: Daily Mail)
The relationship was going well. Even Kaia's parents seemed to like Pete as they supposedly helped him get through difficult times in his life during late December 2019. 
But, as mid-January 2020 approached, Kaia reportedly got overwhelmed by the relationship with Pete. Therefore, on the 15th of January 2020, the couple broke up after dating for just around three months.
Parents & Family
Kaia was born to celebrity parents: model-turned-entrepreneur father Rande Gerber and famous supermodel Cindy Crawford. Kaia is not the only child of the couple; she has an elder brother named Presley Gerber. Presley, just like his sister, is involved in the modeling industry and is an aspiring photographer.
Kaia Gerber's Net Worth
Despite being a young model, Kaia has managed to earn a huge amount of wealth. She owns an estimated net worth of $3 million, according to Celebrity Net Worth.
Another Supermodel:- Who is Victoria Model Barbara Palvin Dating After Romance With A-List Boyfriend? Bio Reveals
On a similar note, her father, Rande, has a fortune of around $300 million, and her mother, Cindy, owns about $100 million, making their combined net worth amount to a huge $400 million as per Celebrity Net Worth.
Bio and Facts About Kaia: Age, Measurements
Kaia Gerber was born on the 3rd of September 2001 in Los Angeles, California, the United States.
Kaia's full name is Kaia Jordan Gerber.
The supermodel stands at the height of 5 feet 8 inches (1.73 meters). Her weight is around 54 kgs or 119 pounds.
She has a stunning figure of 32-24-33 inches.