Entertainment
Kaitlyn Dever Age 21 Flaunts Sister Bond, Net Worth & Parents Status | Details
American actress, Kaitlyn Dever, is reaching the height in her career while sharing string bond with her elder sister...and younger sister...born and raised by parents...Kaitlyn has made her way to the success with her talent and perfect measurements of...Apart from it, despite the success, her dating life with her boyfriend is still...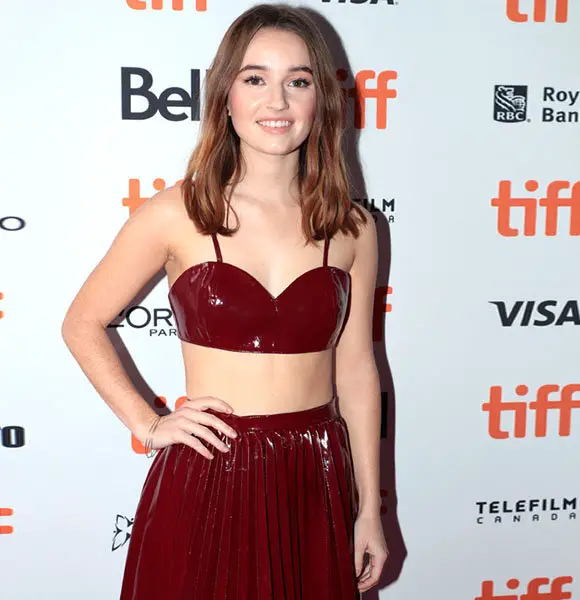 American actress, Kaitlyn Dever, is famous for her prominent role as Gwen Thompson in the movie An American Girl: Chrissa Stands Strong. Just at the age of 22, Kaitlyn has grabbed some impressive movie and television credits on her resume.
While Kaitlyn reaches the height of success in her career, she has her sister alongside her attending events. They have become the inseparable duo as they perform at high profile events along with attends movie premiers. 
Well, let's have a look at their everlasting bond. 
Inseparable Bond With Sister
Kaitlyn Dever, who is also known for her role as Eve Baxter in Last Man Standing screened on ABC and FOX, is one of the three daughters of Tim and Kathy Dever. She is extremely close to her father, whom she considers her best friend. Her loving father and mother raised the actress alongside her two siblings Jane Dever and Mady Dever.
See Also:- Dana Bash Still Smitten In Dating Affair With Boyfriend; A Relationship Status Update
While the three sisters are each other's support, Kaitlyn is much closer to her sister Mady, who is a screenwriting student at Chapman. Jane is her younger sister, while Mady is the older one.
Kaitlyn and Mady have been performing together since the sister duo were at their preteens. Back in September 2017, Kaitlyn and Mady attended their first New York Fashion Week to perform at Prabal Gurung's post-show dinner at Narcissa.
The duo arrived from the Toronto International Film Festival with no intentions to miss the attendance at their first NYFW. The sister performed their two original songs along with a cover of the song by a band called First Aid Kit. 
Their original song was actually written for Jason Reitman's film Tully which they performed for the first time in front of a mass. 
Likewise, Kaitlyn and Mady even attended the Cinespia screen of Sixteen Candles on Mady's birthday back on 10 September 2016. The screening was held at Hollywood Forever in Hollywood.
Don't Miss:- Cool Mom's Jinkx Monsoon & Son Talks, Married At Age 30? RuPaul's Winner Details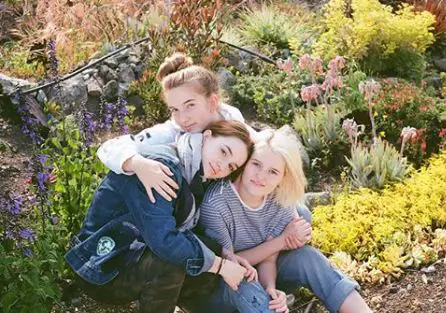 Kaitlyn Dever with her sister Mady Dever and Jane Dever (Photo: Kaitlyn Dever's Instagram)
In the meanwhile, Kaitlyn, who stands at the height of 5 feet 3 inches(1.6 meters), often posts pictures with her sisters on her Instagram account. She even posted the picture with Mady and Jane while sending out National sibling day wishes to her sisters. 
Has a Boyfriend? Dating Life Revealed
Apart from her relationship with her sister, Kaitlyn has often been asked about her dating life. While Kaitlyn with her perfect measurements (including her beautiful feet) has grabbed many followers, her romantic life away from the set is still a mystery. 
Even though she has been in a romantic relationship in her on-screen portrayals, she has not yet come forth about her relationship with her boyfriend. As far as the record goes, she has not been tagged with any other names suggesting romance just yet.
You May Also Like:- Weather Forecaster Joe Bastardi Eternal Love With Wife | Family Status Now
Moreover, she has spoken about her romantic life neither in her social media nor in any of the interviews. By the looks of it, it seems that Kaitlyn, enjoyed her single life while focusing more on reaching the heights of success in her career. 
Net Worth 
As of today, the actress relishes an impressive net worth of around $1 million. Her wealth is no surprise as she is doing very well in her acting career with notable TV series and movies to her credit. Kaitlyn's silver screen projects have generated more than $344,715,935 worldwide, to date.
It all started when she made her TV show debut from Make It Or Break It. And since then, she has appeared in several TV shows like Justified, Curb Your Enthusiasm along with appearances in movies such as Detroit. She is also a recurring cast in the streaming service Netflix's 2019 show titled Unbelievable.
So, due to her involvement with such major streaming giant, it's obvious that she is garnering an impressive paycheck. Moreover, viewers can expect to see a boost in her net worth along with success in her upcoming projects