Entertainment
ESPN Kara Lawson Ethnicity To Family; Meet Husband, Discover Salary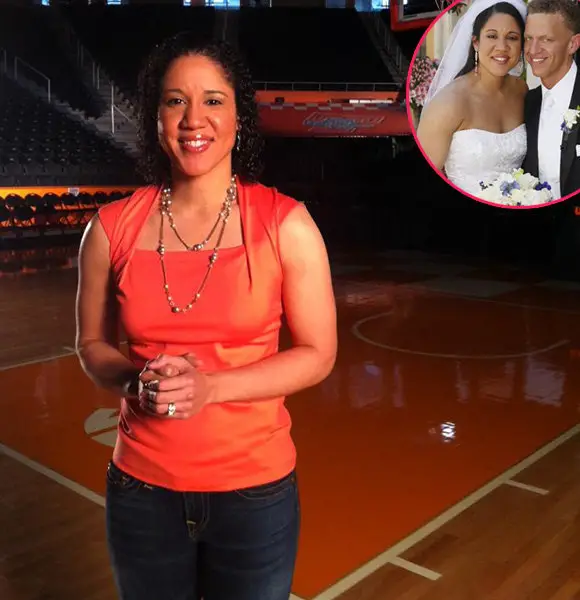 ESPN Kara Lawson Ethnicity To Family; Meet Husband, Discover Salary
Entertainment
Former basketball player and now ESPN analyst, Kara Lawson has been living apart from her husband for years now, but the two are not yet divorced. In fact, they share a lovely romance and maintain their marriage despite the long-distance.
Kara, as a family woman, loves spending time her family members. She and her husband might also be starting a family of their own soon, which will undoubetedly be a joyful occasion for both the husband-wife duo. 
Married Life With Husband; Father's Demise Brings Grief In Family
Kara has been joyously enjoying her married life of over a decade now. She first met her husband, Damien Barling in Sacramento and the couple tied the wedding knot in 2008. Kara's husband works as an afternoon co-host for KHTK 1140.
Explore:- Garrett Clayton & Long-Term Boyfriend Are Engaged, Getting Married Soon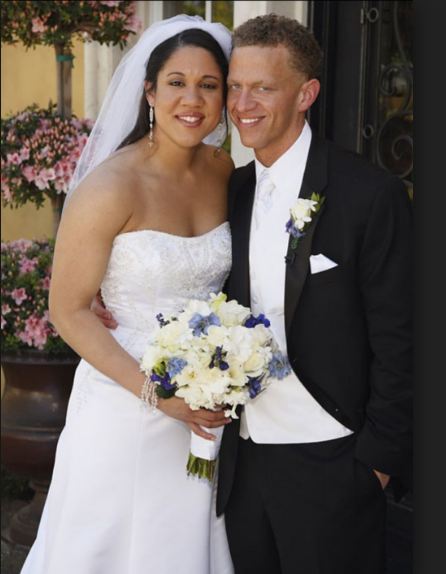 Kara Lawson weds her boyfriend Damien Barling via a wedding in 2008 (Photo: Pinterest.com)
The couple likes participating in social causes. Back in 2011, the pair was the frontrunner for an Alzheimer's awareness and funds collection program. Their initiation came forward after the Tennessee head coach, Pat Summitt was diagnosed with dementia. Interestingly, Kara and her husband supported Pat during her recovery period and even lived as her neighbors for four months.
Recommended:- Eddie Olczyk Survival, Wife & Family Pulled Him Through Cancer, How?
Then, the couple shifted to Connecticut due to Kara's work commitments. However, they are now maintaining a cross-country marriage for more than three years. Not because of divorce but due to work. Despite the long distance, the pair gets together at regular intervals and loves celebrating different occasions like birthdays and anniversaries.
Kara and Damien are childless, and there have been no reports of the ESPN's analyst becoming pregnant. Although the duo is yet to start a family of their own, the former basketball player is close to her family.
Kara, who possesses an African-American ethnicity, loves spending time with her mother, sister Susan, niece, and nephew; however, her father sadly passed away in August 2017. Despite her father, Bill Lawson's demise, Kara has happy remembrance of him and is still following the moral values taught by her dad.
Basketball Player To ESPN Analyst; Salary And Body Measurements
Kara Lawson started her career as a women basketball player while completing her education at the University of Tennessee, and she also had a suitable physique for the sport. With a height of 5 feet and 8.5 inches (175 cm), she may have gained a little weight now (weighing about 165 lbs or 75 kg); but back in the early 2000s, she was a bombshell with the ball. 
Don't Miss:- ESPN's Jay Williams & Wife First Baby Daughter, Amelia Is Extra Significant
While playing for teams like Washington Mystics and Sacramento Monarchs, she slowly started her broadcasting career. Kara, who ages 37, joined ESPN in 2004 and became a full-time employee of the sports network after her retirement from basketball in 2015.
As of now, Kara is working as an NBA analyst for ESPN and earns an annual salary ranging from $53,720 to $62,859. She has not disclosed her net worth but is assumed that the reporter is worth several million.