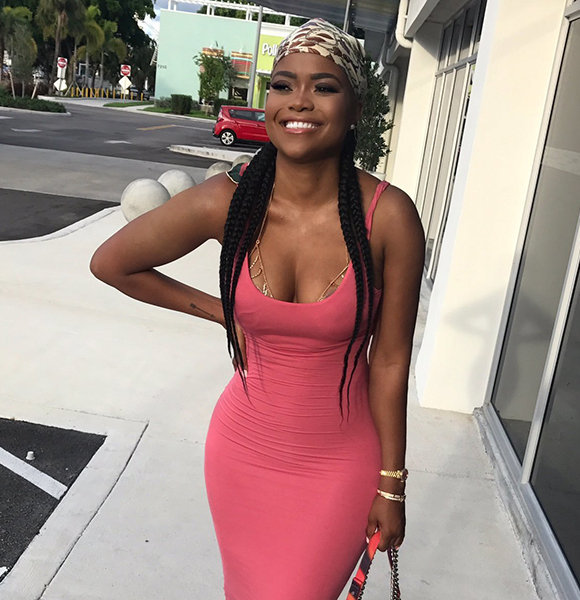 Digital and social media strategist Karen Civil is arguably Hip-Hop's most revered best-kept secret. Her influences - as widespread as they are - go under the public radar.
The world witnessed her might for the first time when she read aloud a letter from Barrack Obama on friend Lauren London's late husband Nipsey Hussle's memorial in March 2019. 
Combining her passion for media and entertainment, the shrewd businesswoman has crafted a legacy that is very new to the post-internet age.
Karen Civil's Net Worth & Salary
Karen got her first start in the show-biz industry working as an assistant to Hot 97's legendary DJ Funk Flex. Around the same period, while working as a rap group Diplomat's web and marketing director, she learned the importance of e-commerce.
Strategist Of Other Kind:- Noelle Nikpour Background Check: Married Life, Parents Details & Facts
After brief stints at Asylum Records and Diplomat Records, she founded the self-titled website KarenCivil.com - a Hip-Hop based publication in 2008. Two years later, she launched her company Always Civil Enterprise.
With clientele that boasts the likes of Lil Wayne, YG, Mountain Dew, Nicky Minaj, Russ and many more, Always Civil Enterprise specializes in developing brand awareness, generating inbound traffic and encouraging product adoption as well as implementing clients social media strategy. 
As the company's CEO/owner, Karen boasts a remarkable seven-figure salary. Meanwhile, her net worth sits comfortably at an eight-figure mark.
Between 2011 and 2014, she served as Beats By Dr. Dre's Music and Entertainment Manager. Previously, she worked for former presidential hopeful Hillary Clinton.
Dating Woes - Boyfriend Or Husband?
As busy as Karen is, does she have time for dating and boyfriend? The answer appears to be a big no.
Busy With Career:- Elaine Quijano Married, Husband, Net Worth
Forget about a husband, nothing on her socials indicate that she has romantic ties with anyone particular. Not to say that the journalist-turned-savvy businesswoman loathes dating culture as a whole because she has enjoyed a public romance in the past.
Of all her notable ex-boyfriends, none stirred more controversy than her relationship with Deen Reddy. Karen's former client Meek Mill - also Deen's close friend - accused her of leading a campaign to smear his name following his split from Nicky Minaj.
For full context: Karen is business partners with Nicki and regularly promotes the Anaconda hitmaker's dealings on social media.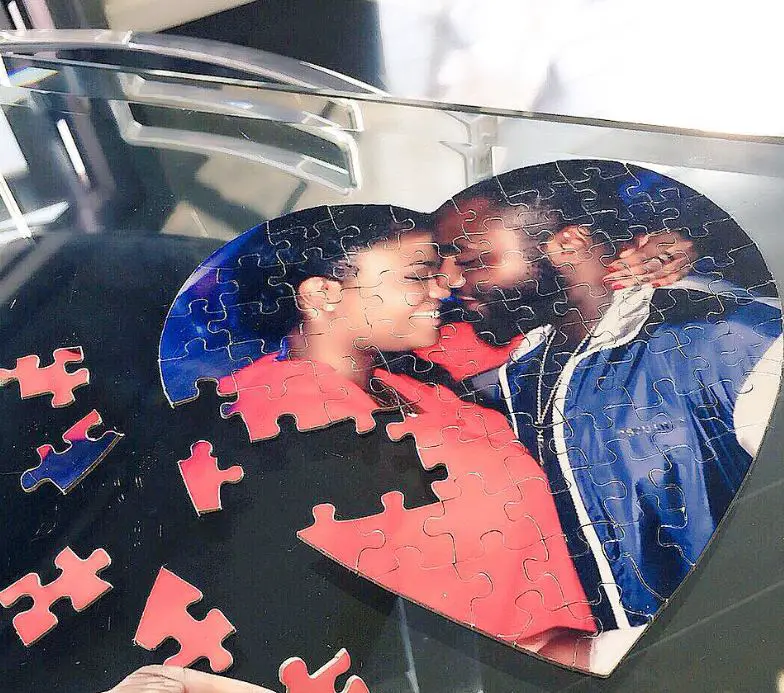 A thoughtful gift recieved by Karen Civil from her ex-boyfriend, Deen Reddy in 2015 (Photo:- Karen Civil's Twitter)
Her romance with Deen was a rare treat for the fans in otherwise gravely intimate love life.
Bio Unveils Age, Ethnicity & Education
Karen Civil was born on the 8th of November 1984 in Brooklyn, New York. She grew up in Elizabeth, New Jersey under the tender love and care of her biological parents, who were of Haitian descent.
Because of her family lineage, the chances are that she identifies as belonging to Haitian-American ethnicity. Above all, she considers herself a full-fledged black woman.
Same First Name:- CNBC Panelist Karen Finerman's Bio: Family Just As Impressive As Net Worth!
Now age 34, Karen earned her university education from Union County College. She received her Association of Arts and Communication, Radio degree from the same in 2003.
Height & Weight Details
There is no denying that Karen is the living embodiment of the phrase "beauty with the brain."
Besides owning immaculate melanin, she boasts around 5 feet and 10 inches (1.77 m) height. For her healthy weight though, she had to undergo a strict diet regiment before she could shred 30 pounds off her body.